'Married at First Sight': Mindy Shiben's Castmates Congratulate Her On Her New Man After Zach Justice Disaster
Mindy Shiben's castmates from Lifetime's 'Married at First Sight' recently congratulated her on finding happiness with her new boyfriend, Wil Slickers.
Mindy Shiben quickly became one of the most beloved cast members in Married at First Sight history when she appeared on season 10 of the popular Lifetime show.
Mindy, a 35-year-old figure skating coach from Frederick, MD, was matched with Zach Justice, a 33-year-old personal trainer and fitness model from Washington, D.C. But Zach told Mindy he wasn't attracted to her shortly after their wedding. He refused to move in with Mindy after their honeymoon, and he even had a possibly shady "friendship" with his wife's friend, Lindsay.
Through it all, Mindy won Married at First Sight fans' hearts with her commitment to the process. She left Zach before Decision Day, and many viewers hoped she would find true love soon. It looks like the fan favorite finally found her match—and headed off to Cancun with him for a romantic getaway the first time they met in person!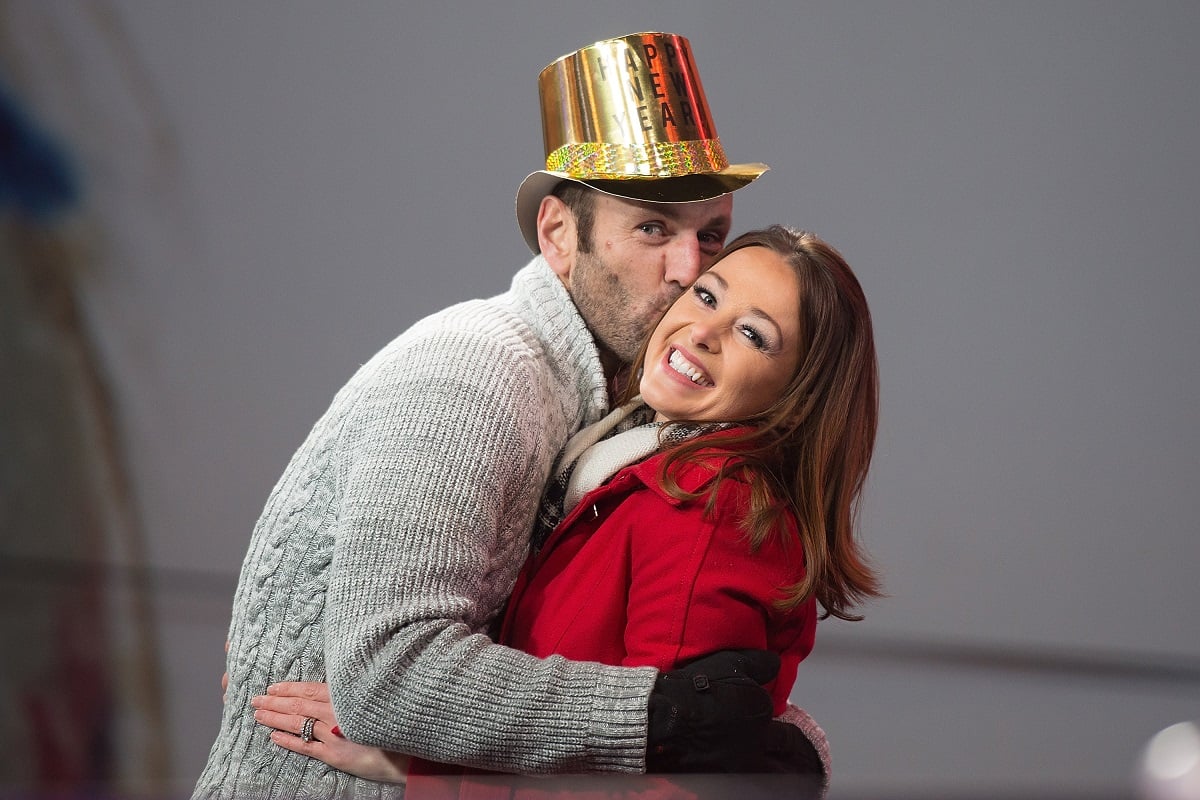 Mindy told her castmate that she'd found a new man during quarantine
In a mid-Sept. 2020 YouTube interview with her Lifetime castmate, Elizabeth Bice, who married Jamie Thompson on Married at First Sight season 9, Mindy hinted that she'd found someone special.
Explaining that she and her new man had been talking online for about a month, Mindy revealed that he actually slid into her DMs because of Married at First Sight. His parents watched the show, and the mystery man quickly became Mindy's secret admirer after watching what she went through with Zach.
Mindy told Elizabeth she was wary at first about dating someone who'd watched her on reality TV. But, the second time he asked her out on Instagram, she wondered, "Why not?" Since then, the couple had been on several sweet virtual dates, complete with flowers and delivery food from Mindy's favorite local restaurants. He told Mindy he wanted to "pamper her and treat her right." After all, she deserved it.
The Married at First Sight star gushed about her crush, saying, "He's funny. That's my most important trait in a guy right now, especially with initial chemistry and banter and stuff…He cracks me up, he's super sweet, and I like him."
The 'Married at First Sight' star showed off her new boyfriend on Instagram
On Sept. 23 and 24, Mindy and her new man—revealed to be Wil Slickers (@slicktalkpod), an entrepreneur and startup founder who hosts a hospitality-themed podcast called the Slick Talk Podcast—shared a series of adorable photos on a romantic getaway in Cancun.
They seemed to be having a blast at a luxury resort in Mexico, where they drank champagne, joked about Wil's "dad bod," and boarded a catamaran for a romantic day of boating in sparkling tropical waters.
When one critic messaged Mindy a rude comment about Wil's looks, the Married at First Sight star was quick to jump to her boyfriend's defense. She wrote back that she was "happy and loved," suggesting that her new relationship might be getting very serious indeed.
Mindy went public with her relationship on Instagram after the spontaneous vacation
After their romantic luxury getaway, Mindy went fully public with her new relationship on Instagram on Sept. 26.
The Married at First Sight star captioned a selfie of the couple, "Remember that time our first 'real' date turned into a vacation to Mexico? Told ya I was adventurous! And even though I spent most of my time rubbing aloe on your sunburn, I still had the time of my life."
It looks like there's no question that Mindy and Wil hope their relationship will continue for the long haul. "Can't wait til our next adventure, but until then, I took the liberty of enrolling us both in Spanish class," Mindy wrote on Instagram. "While we've mastered the phrase 'poquito espanol,' I think we can do even better."
The Married at First Sight star added the hashtag "he's my lobster," suggesting that they might even already consider themselves soulmates.
Mindy's castmates gushed about her newfound happiness
Mindy's reality TV castmates chimed in to offer their congratulations to the new couple, alongside many thrilled fans who had been hoping Zach's ex would find love.
"So happy to see you SO HAPPY!!!" wrote Jamie Otis, Doug Hehner's wife, from Married at First Sight season 1. Derek Sherman, who married and broke up with Katie Conrad on season 10, liked the post as well.
Jessica Studer, who is still married to Austin Hurd from Married at First Sight season 10, added a sweet comment as well. "Awww love the pics!" Jessica wrote. "Looks like you guys had the best time and it looks way warmer than camping in the freezing cold," she added, joking about her recent camping trip with Austin.
Jessica and Mindy have remained close since filming wrapped—and Jessica even called out Zach for his behavior toward her friend at the cast reunion—so it's not surprising that she would offer some kind words about Mindy's new love.