'Married at First Sight': Olivia Admits She Thinks Brett Acts Differently Off-Camera
Lifetime's Married at First Sight Season 11 in New Orleans has been packed with plenty of twists, turns, drama, and romance so far. And on the Sept. 30 episode, the five couples will be halfway to Decision Day, when they'll have to decide whether to stay together or break up after two months of marriage.
TV Insider's sneak peek of the Season 11 couples' one-month anniversary celebrations revealed that there were still plenty of concerns to navigate before they could settle fully into married life—especially when it came to Brett Lindsey and Olivia Cornu.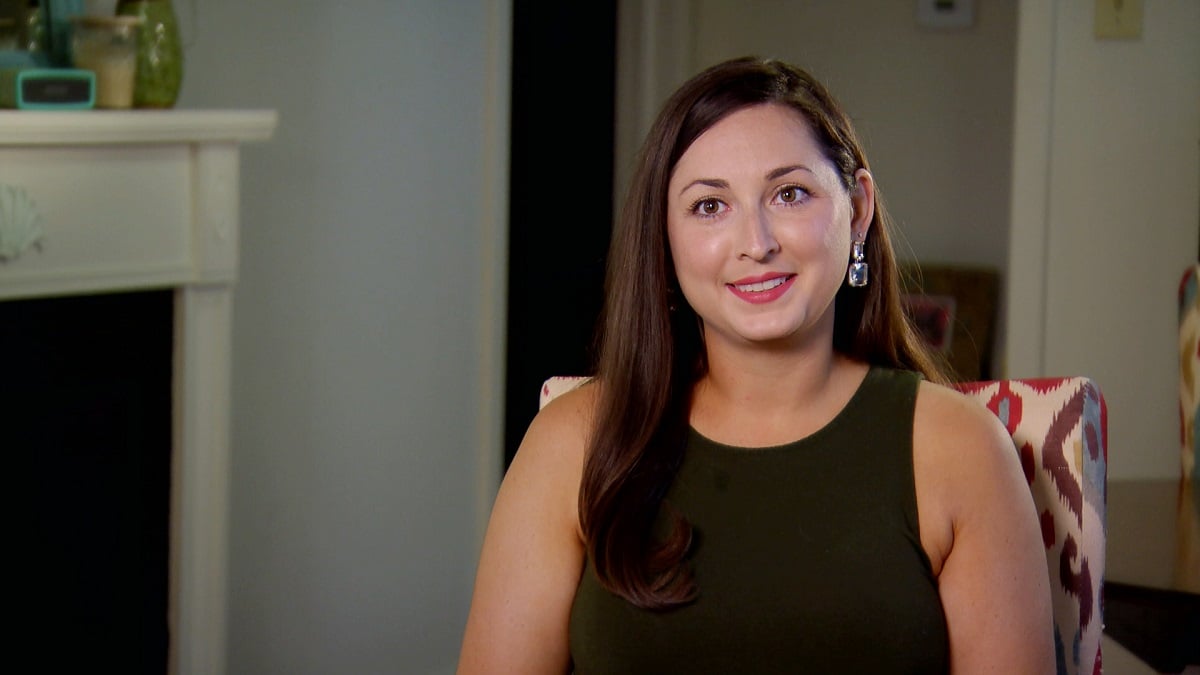 Olivia wondered if she could trust Brett
After a series of arguments, Olivia and Brett scheduled an emergency counseling session with Pastor Cal Roberson to discuss their disconnect.
Olivia told Pastor Cal that she and Brett had argued bitterly about what she perceived as Brett's sarcasm and lack of sincerity. In particular, she was concerned that his onscreen behavior wasn't entirely genuine – and their argument about, she admitted, had "spiraled out of control."
"Yesterday, I expressed some concerns about, maybe, Brett not being the Brett I get privately when cameras are around," Olivia told the Married at First Sight expert over video chat. She explained that she wanted to make sure he was going through the process for the right reasons.
Brett said it was 'naïve' not to view the process as a TV show
Olivia went on to tell Pastor Cal that she wanted to make sure Brett saw her as a wife, not just a co-star on a reality show.
"I want to make sure that he's not viewing this as a TV show, and that he's viewing it as our marriage," the Married at First Sight star said.
But Brett seemed to disagree, arguing that it was impossible not to be aware of the fact that they were filming a docuseries.
"I think saying that you can't be cognizant of the fact that it's a TV show is naïve," he mused. "The reality is, it is." He didn't see that self-awareness, or even self-consciousness, as proof of insincerity.
Olivia told Pastor Cal the 'off-camera Brett' was 'nice' and 'thoughtful'
When Pastor Cal asked Olivia what the "off-camera Brett" was like as a husband, her face lit up unexpectedly.
"He's a nice guy," she gushed. "He's caring. He's thoughtful."
But her face darkened when she described the Brett who performed for the cameras (at least in her estimation), calling his on-screen behavior "extra" and "over-the-top."
As for Brett, he admitted he was relatively "reserved" off-camera. After all, the Married at First Sight star explained, they were still just getting to know each other.
Brett admitted he was 'image-conscious' to an extent
Brett went on to defend his choices, suggesting that the differences between his onscreen and offscreen behavior were due to a desire to "protect" both Olivia and himself.
"I feel like she's misconstruing my concern over protecting us as a couple, and being image-conscious about how we're portraying ourselves to the world," Brett told Pastor Cal carefully, "with me trying to be artificial when I'm trying to look out for our own best interests."
But Pastor Cal guessed (rightly) that Olivia was concerned her husband was sometimes just "doing what was necessary to look good on TV."
For his part, Brett claimed that didn't make much sense, given that he and Olivia had had a number of on-screen arguments. If he had only been interested in protecting his reputation, the Married at First Sight star argued, he wouldn't disagree with Olivia in front of Lifetime producers much at all.
"If I was doing that, we wouldn't be having this conversation right now," Brett said, "because we wouldn't be having any of these kinds of arguments or anything – because I would be able to easily navigate that situation by being fake and pretending that it's just a TV show."
Olivia said she didn't believe Brett's claims
Olivia seemed to grow increasingly upset as the conversation continued. Finally, Pastor Cal asked her to be fully honest about whether she believed Brett or not when it came to his sincerity in their marriage.
After drawing a deep breath, the Married at First Sight star responded confidently, "No, I don't." Pastor Cal asked Olivia why she didn't believe her husband was being genuine in his affectionate interactions with her. But Olivia looked like she was about to cry and unwilling to answer – suggesting that the upcoming episode will be far from uneventful in terms of this couple's struggling marriage.