'Married at First Sight': Paige Banks and Chris Williams Admitted They Tried to Reconcile After Decision Day
To the disappointment of 'Married at First Sight' fans, Chris Williams and Paige Banks admit they tried to reconcile after Decision Day.
For many fans, season 12 of Married at First Sight has been nothing but cringe-worthy as the series gets overshadowed by Chris Williams and his toxic mistreatment of Paige Banks in the first moments of their marriage.
To the disappointment of fans and experts everywhere, the two MAFS stars admit they tried to reconcile after Decision Day. Fortunately, it didn't work out, and Paige can now find someone more deserving.
'Married At First Sight': Chris and Paige's marriage was nothing but toxic
By now, fans have had a harder time finding a redeeming quality in Chris than finding out more appalling news and seeing more shocking behavior. The truth is, he has always been too immature for Paige, entering the marriage with disingenuous intentions and playing games with her heart and emotions.
On several occasions, he gas-lighted and manipulated her when she spoke up about his actions. To make matters worse, he not only got a woman pregnant shortly before marrying Paige but admitted he was still in love with his ex.
And although he still stands firm on not knowing Mercedes was pregnant when he married Paige, saying, "I would've never got married. I would've never walked down the aisle had I known that," fans and experts don't believe he's being completely honest.
They tried to reconcile and move in together after Decision Day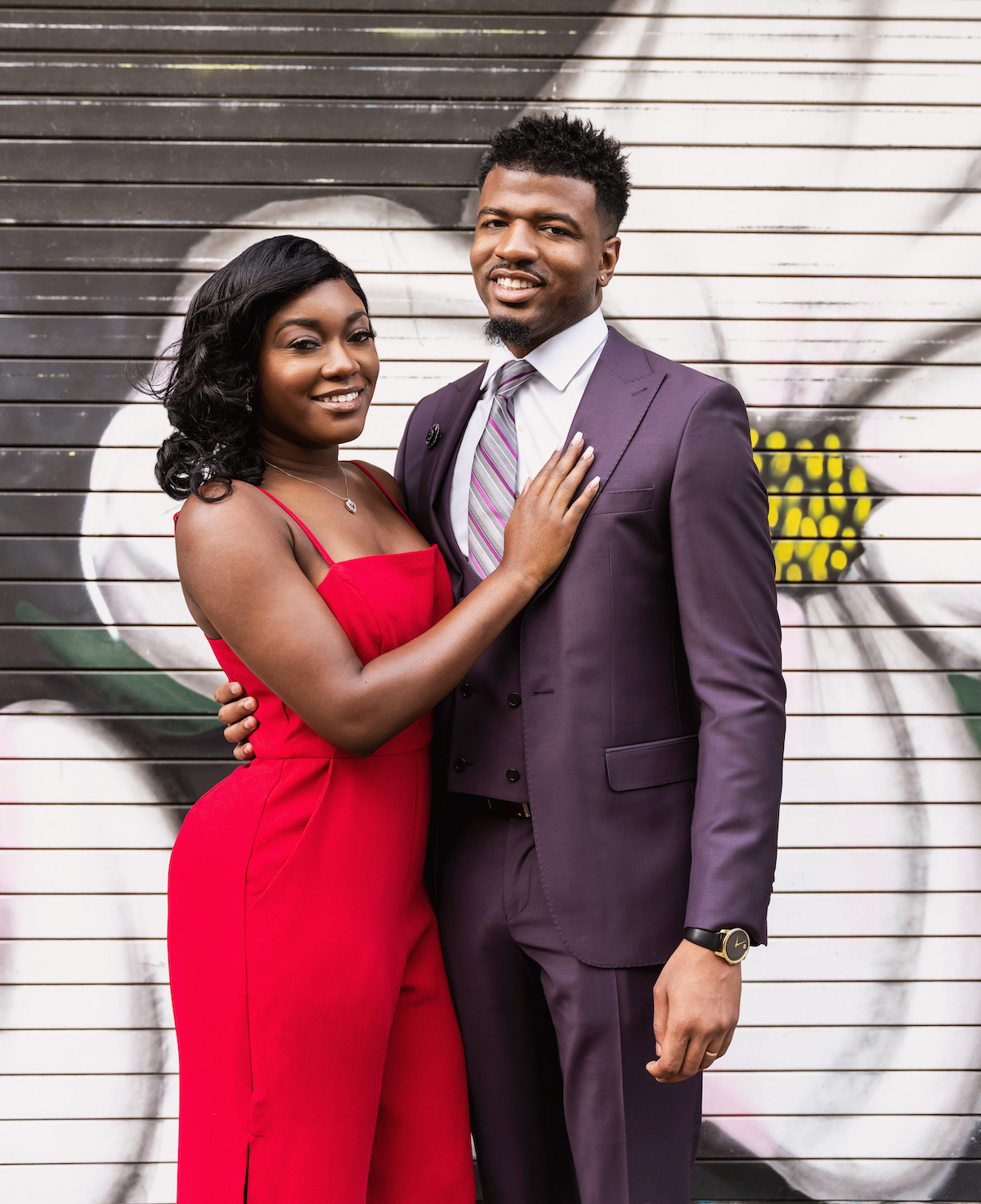 During the season 12 reunion, host Kevin Frazier asked the two stars, "Is this the first time you have seen each other since Decision Day?"
Chris started by saying, "We did go through some counseling to reconcile and figure things out. I felt like if we can reconcile and make it past this, I felt like getting someone who is a third-party mediator would be able to assist us."
Frazier asked, "Did ya'll move in together for a minute after Decision Day?"
Chris responded, "No," and Frazier dug a little deeper, "You all even thought of moving in together, right, for a second, after Decision Day?"
Paige confirmed it, and Frazier asked, "So as of right now, you two are not together?"
Paige said, "That's correct," and Chris added, "The only reason why we are not together right now is because Chris Williams II is immature, and I'm not deserving of a woman of her caliber at this point in my life."
Highlighting her good nature, Paige adds in a little later, "I think a lot of it is being focused on him, and this is also a mutual thing. I just don't think that we are meant for each other."
Frazier concludes by asking, "I know a certain amount of time has to pass, but then you guys will file for divorce?"
Paige responded, "Mhmm," and Chris said, "Yes" before hugging Paige and adding, "I'm sorry."
'Married At First Sight': Chris' continued behavior leaves fans and experts relieved it didn't work out
Later in the reunion, Frazier reviewed how Pastor Dwight met with Paige, and Chris said he wouldn't forgive Pastor Dwight and said he would listen to Pastor Cal but not Dwight. Frazier then invited Dwight on stage, to Chris's surprise. He argued with Dwight about their friendship and actions. Eventually, Chris said to Dwight, "If you gotta problem, come to the motherf*cking parking lot right now."
He stormed out to the parking lot and got in his car. Paige followed him to his car, saying, "You did so great to just f*ck up like that," and Chris responded, "I'm not going to film anymore if they're going to film with Dwight. He's talking down at me. I don't like that sh*t. It's gonna blow up … I will come back without him."
Without Dwight, Chris returned to the stage and explained, "We were like family. He was supposed to be my groomsman … I have a lot more growing to do as an individual, and I regret the process that Paige went through, and she deserves much better. And I think she deserves a redo at love."
94% of fans aren't the only ones relieved with her decision to leave. Despite controversially putting some blame on Paige, Dr. Viviana expressed her relief of their divorce at the reunion too, "I'm glad that she finally figured this out." Dr. Pepper added that she's "amazed at Paige's strength" and admires her for not falling apart given what she went through.