'Married at First Sight': Paige Banks Dishes On Chat With Chris Williams' Baby Mama — 'I Was Never Interested'
Married at First Sight star Chris Williams is not winning himself a lot of fans. Since his debut on the Lifetime franchise, Williams has raised red flags for both fans and Paige Banks. Things only got worse after Williams revealed that he may still have feelings for his ex, who is also his baby mama. All of this led to Banks sitting down with Williams' ex, Mercedes. Here's what went down between the two. 
'Married at First Sight' star Chris Williams considers getting back with his ex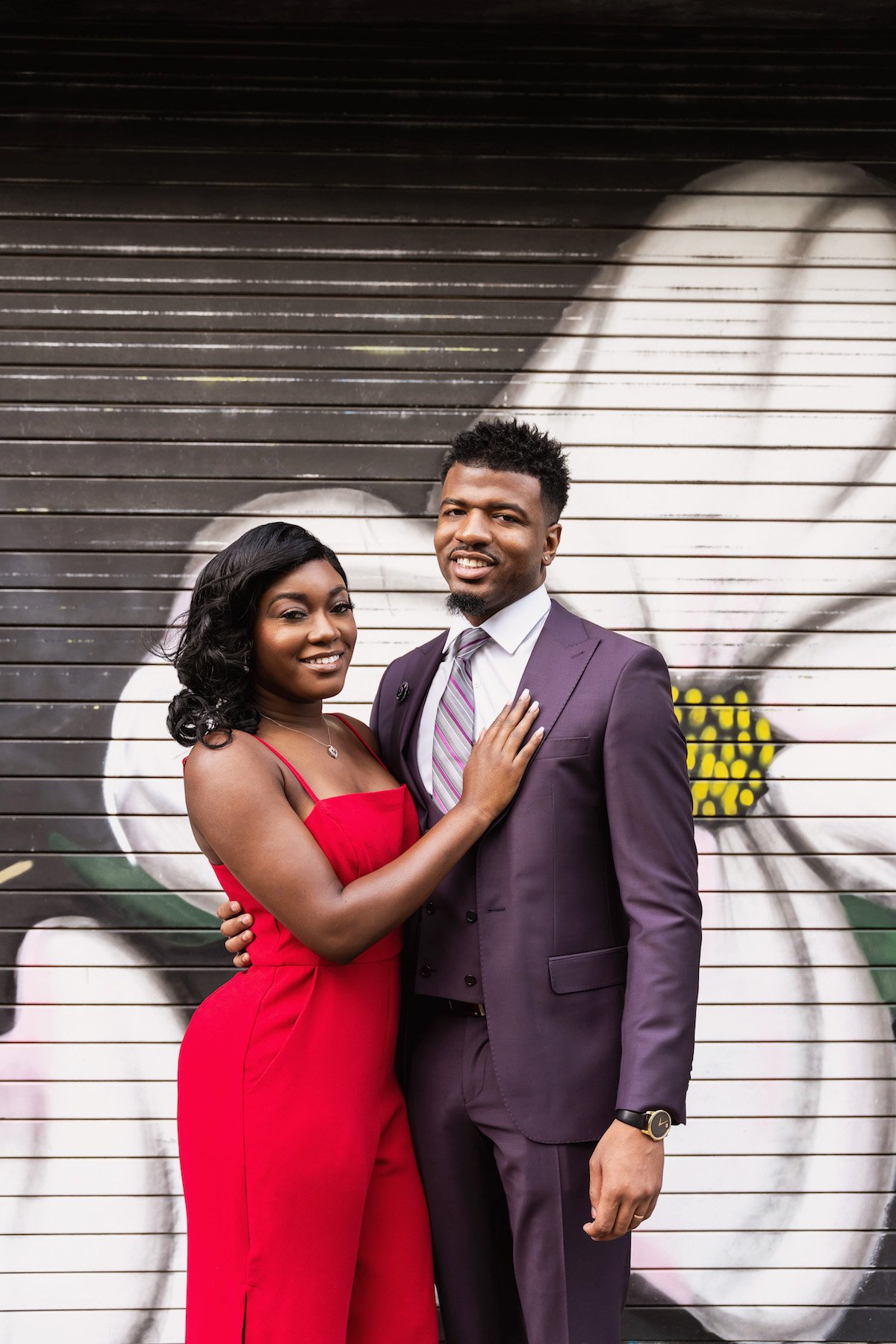 The current season of Lifetime's Married at First Sight features a contestant who has a baby on the way. Chris Williams learned on day three of the show that his ex-fiancée, Mercedes, was pregnant. He didn't yet know he was going to consider getting back together with her.
In fact, Williams previously told Paige Banks that he'd be putting his priority on their marriage on MAFS, rather than his ex and unborn son. Unfortunately for Banks, all of that seemed to change during a recent episode of the show. 
Williams revealed that he'd been chatting with his ex recently — and that they'd even discussed getting back together. What's more, he claimed he's still in love with her. 
"What? Like, do you think you want to get back together with her?" Paige Banks asked. Williams said he didn't know yet, but that the two had discussed it. This was almost definitely what Banks did not want to hear. 
Paige Banks chats with Chris Williams' baby mama
Chris Williams' behavior on Married at First Sight has been unfair and toxic towards Paige Banks. During a recent episode, Williams informed Banks that he was talking to a divorce lawyer in preparation for ending their marriage, which Pastor Cal endorses. 
After Pastor Cal leaves, Williams leans over to Paige and tells her he's afraid of falling in love with her. Right after telling her it's time for a divorce. Talk about mind games. 
Now, Paige Banks is preparing to sit down and chat with Chris Williams' ex, Mercedes. 
"First and foremost Paige, I want to let you know I have no ill feelings towards you at all," says Mercedes to Paige in a sneak peek. 
Paige asks Mercedes if she knew about Williams being on MAFS, and Mercedes replies that she had no clue until she told Williams she was pregnant. 
"I can imagine, that was seven weeks ago that y'all had a moment, and bam, he's married," replied Paige. The two looked at Williams, who had simply been hanging his head and looking at the floor. Williams then added that he brought them together to clear the air. 
Paige Banks dishes on meeting Williams' ex
Ebony was able to reach out to Married at First Sight star Paige Banks for her take on the meeting. Based on what Banks had to say, she wasn't particularly impressed or thrilled by Williams' invitation. In fact, it sounds like she only did it to be a good sport.
"I was never interested in meeting with Chris' ex-fiancée. There was no curiosity or intrigue in it for me in the least," Banks told the publication exclusively.
"The only reason I even agreed to the sit down is out of respect to the process. This meeting had nothing to do with Chris. I've made it very clear that I'm committed to the MAFS experience and to the journey – and that's the only reason I accepted Chris' invite to meet the soon to be mother of his child," she concluded. 
Talk about a good sport. Banks, for better or worse, has put herself through the emotional wringer this season.