'Married at First Sight': Paige's Friend Reveals More of What Chris Said of Paige's Appearance at the Wedding
It's no secret to Married at First Sight fans that Chris from Season 12 is arguably the most controversial groom in the show's history. He made it clear from the beginning that he was not physically attracted to his new bride, Paige. His antics continued throughout the season, leading to their split. But now, Paige's best friend Nancy is speaking out about what viewers didn't see.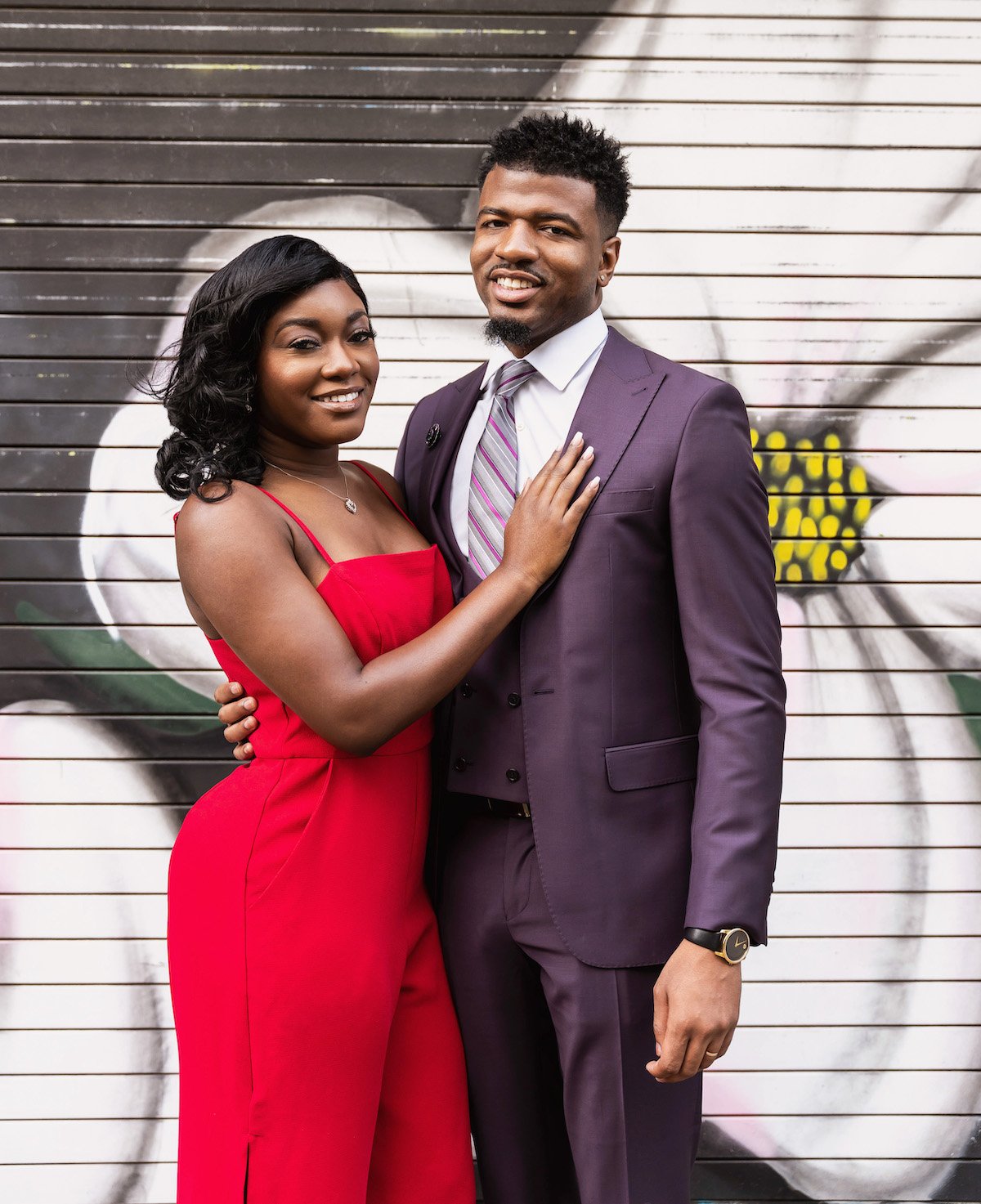 Chris stated multiple times his lack of attraction to Paige
Immediately following their vow exchange, Chris told producers in his confessional that Paige was not his "type." He said he's never dated anyone who looked like her and it was hard to look past. For him, he felt the situation couldn't get any worse.
Despite this, he chose to be intimate with his new wife on their wedding day and the morning after. On day 2, Chris disappeared for hours. When he returned to their hotel room on their honeymoon, he told Paige that he had a panic attack and he does not find her attractive.
Though devastated, Paige was willing to work through things and Chris also said he wanted to give their marriage a shot. But the following day, Chris told Paige his ex-fiance was pregnant with his child. Again, Paige said she'd stick it out.
Related: 'Married at First Sight': Dr. Pepper Tells Paige That Chris Is a 'Narcissist'; A Former Cast Member Reacts
At the end of the honeymoon, Chris opted not to move into their shared apartment. He also revealed that he'd spoken to a divorce lawyer and wanted to end things. Paige began feeling like that Chris was playing on her emotions.
During a check-in with Pastor Cal, Chris spoke blatantly on his lack of attraction to Paige. He even questioned why the experts set them up in the first place.
"I wasn't attracted to the face and I'm not being disrespectful here but there's so many beautiful Black queens, white queens, Hispanic queens here in the city of Atlanta and I just feel like it shouldn't be hard to find somebody because I'm not that picky," Chris says. "Out of the millions of women here, y'all picked the one that was just like, ugh."
Paige's best friend says Chris made more damaging comments about Paige's appearance at the wedding
Nancy appeared on part 2 of the reunion special and told host Kevin Fraizer that she knew from the start Chris was not the one. She said the first red flag was him admitting Paige was not his type and that he didn't consider her a trophy wife. Nancy was one of Paige's bridesmaids.
In a recent chat with Madame Noire, Nancy says there was more to Chris' "trophy wife" comments that viewers didn't get to see.
Related: 'Married at First Sight': Dr. Viviana Coles Claims the Experts Were 'Duped' by Chris Williams
"As soon as he said she's not my type, I literally started choking my wine glass because I don't know what to think at this point," she says. "I was going through a million thoughts in my head. I don't want to embarrass my friend. Is this really happening? This is not what I expected. Then when he made the trophy wife comment, I said, 'She's definitely a trophy wife.' And I hate that they didn't show that I responded that way. They cut that response out. I wish that I hadn't bit my tongue and lashed out at him more then. But I wasn't seeing it the way the viewers were seeing it."
Looking at Paige's experience with Chris throughout the show, Nancy wishes she'd intervened earlier. "He tried to clean it up and say that trophy wives were pretty girls that wanted you to pay for everything. I was still feeling shocked and had a negative opinion but I still bit my tongue."
Overall, Nancy says Paige handled the experience with grace and is looking forward to Paige finding the true love she deserves and putting Chris behind her.