'Married at First Sight': Pastor Cal Admits He's 'Surprised' By Chris Williams' Behavior
There's often a bit of controversy during each season of Lifetime's Married at First Sight. Some of the criticism is directed at experts who match strangers to be legally married: Pastor Calvin Roberson, Dr. Pepper Schwartz, and Dr. Viviana Coles (who replaced Dr. Jessica Griffin after she started dating former participant Jonathan Francetic).
But during the current season of Married at First Sight – season 12 in Atlanta – the experts are getting more criticism than ever from disgruntled fans. Many fans are upset with the matchmakers for hand-picking the controversial Chris Williams to be with Paige Banks. Pastor Cal recently spoke out in defense of their choice in response to the critics on Instagram.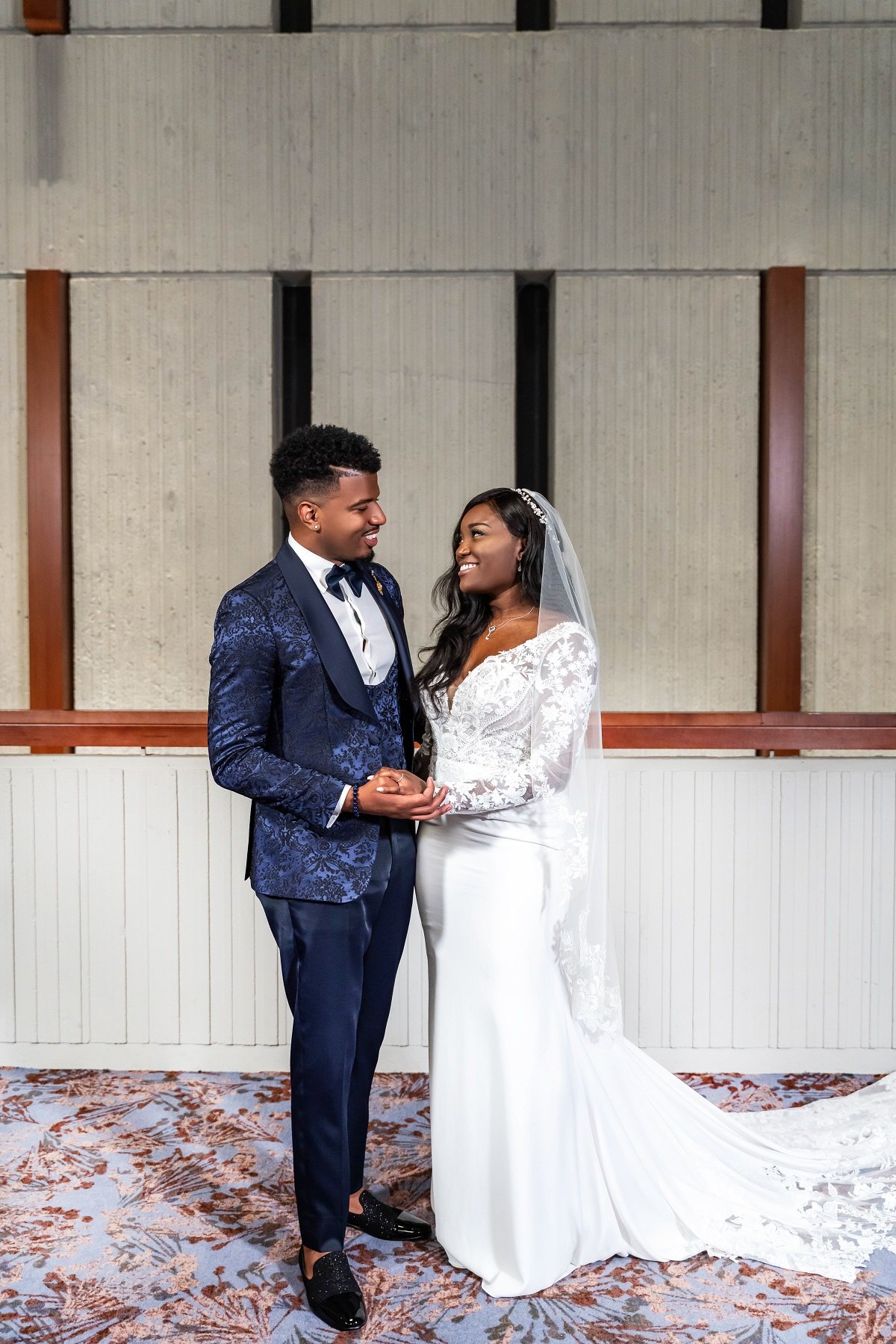 Chris admitted he wasn't completely attracted to Paige
Before his wedding to Paige, Chris made it very clear that he was deeply invested in his future wife's looks. He made no bones about the fact that he wanted a "trophy wife" and hoped she wasn't "ugly."
At first, Chris seemed taken with his bride's appearance. He said she had the "body of a goddess" and a "nice shape." Later, however, he confessed that he wasn't completely sold on his attraction to her.
"Paige is probably the woman I need, but not the woman I wanted," the Married at First Sight star bluntly told Paige's bridesmaids. While he said she was "beautiful in her own way," he didn't think she was a trophy wife. Chris also claimed that she was the opposite of what he was used to in terms of his typical type.
He went on to tell Lifetime producers even more straightforwardly, "So, I am not 100 percent attracted to her. When I saw her initially, it was like, 'Oh, f*ck! This is different from what I was used to.'"
Naturally, many Married at First Sight viewers thought these comments were unnecessary and even downright rude. Some called Chris "shallow" for focusing so much on his wife's outer appearance, while others were confused about the comments, given that Paige is very attractive. Others thought he simply should have kept them to himself, at least at his own wedding.
RELATED: 'Married at First Sight': Here's What Happened on 'Nice to Marry You'
The 'Married at First Sight' star also asked his wife a number of invasive questions at the reception
Married at First Sight fans didn't just take issue with Chris' comments about Paige's appearance. Many were also put off by his behavior throughout the wedding and reception.
As Chris and Paige sat down to eat their first meal together, he wasted no time in getting to the sex drive. After wondering aloud whether his new bride was a virgin, he asked her about everything from her sex drive to birth control. He also talked ad nauseum about his ex, to whom he was engaged mere months before the season started.
Moreover, Chris' father didn't make the event any less awkward. Not only did he warn Paige about his son's high sex drive and encourage her to have sex with him as much as he wanted, but he commented on Paige's body himself. Many fans thought the father-son duo's comments were inappropriate.
What's more, Chris found out during filming for the season that his ex-fiancée was pregnant with his baby. This unexpected turn of events will play out in future episodes.
Pastor Cal responded to criticism on Instagram
Naturally, many Married at First Sight fans have been questioning the experts throughout the season about why Paige and Chris were matched. After Pastor Cal released a recent Instagram video about the importance of being kind rather than proud, many fans grilled the Lifetime matchmaker about whether Paige was matched with Chris for ratings and drama rather than love.
At first, Pastor Cal responded by remaining neutral, letting fans know he respected their opinions. But when the criticism heated up, the Married at First Sight expert spoke up more bluntly. He claimed that ratings had nothing to do with the experts' choices when it came to the couples.
"Thank you for caring for Paige," he wrote to one critic. "We do also, and she knows it, since we're in communication with her. Ratings are never more important than our couples."
And while he didn't give many details, Pastor Cal did hint that Chris' behavior on the show surprised him as well.
"We do our absolute best to match couples with integrity," he wrote, "but we can't predict how they will act when the cameras roll. We're surprised also."
He added, however, that there was "always a chance for redemption." This cryptic comment left some Married at First Sight fans wondering if he knew something viewers didn't about how the season might play out.