'Married at First Sight': Pastor Cal Denies Purposefully Matching Ill-Fated Pair, Chris and Paige
It's no secret that Chris Williams is probably the most hated cast member on Season 12 of Married at First Sight. Chris let it be known early on that he is not physically attracted to his bride, Paige. In a later episode, he blames the experts on the ill-fated match. But Pastor Cal denies ever …
It's no secret that Chris Williams is probably the most hated cast member on Season 12 of Married at First Sight. Chris let it be known early on that he is not physically attracted to his bride, Paige. In a later episode, he blames the experts on the ill-fated match. But Pastor Cal denies ever purposefully setting up an incompatible pair, calling Chris' bluff.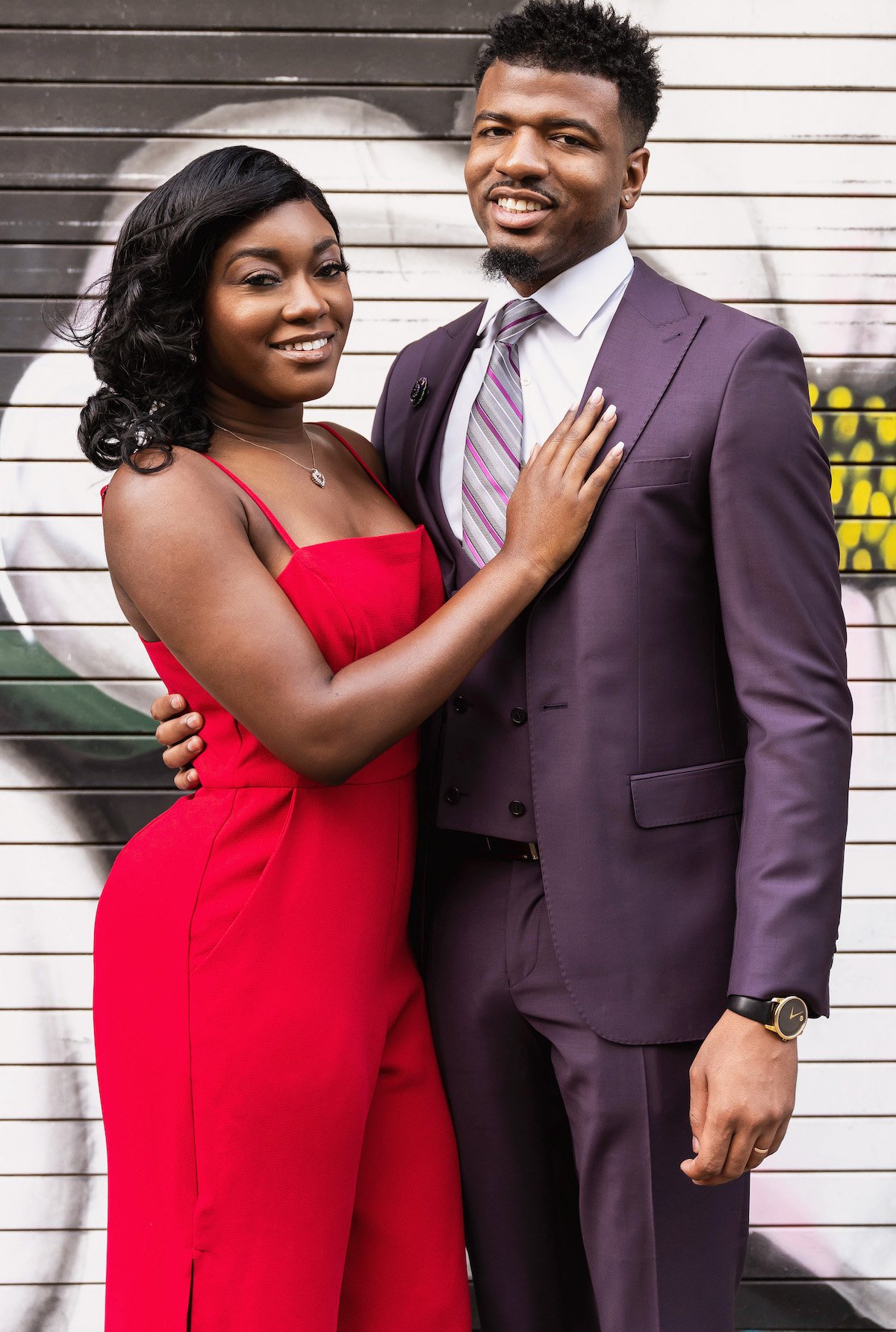 Chris complains about Paige; says the experts could have done better
Chris made it clear from the beginning that Paige was not his "type." Despite being intimate with his new wife on their wedding day and the morning after, he told Paige that he does not find her attractive.
From that point, the relationship between Paige and Chris flip-flops. Chris revealed just two weeks into the marriage that he'd spoken to a lawyer regarding divorce, despite Paige being under the impression that the two were moving forward. Paige began to feel that Chris was playing on her emotions.
Related: 'Married at First Sight' Fans Don't Believe Chris
During a check-in with Pastor Cal, Chris doubled down on his lack of attraction for Paige, questioning why the experts set them up in the first place.
"I wasn't attracted to the face and I'm not being disrespectful here but there's so many beautiful Black queens, white queens, Hispanic queens here in the city of Atlanta and I just feel like it shouldn't be hard to find somebody because I'm not that picky," Chris says. "Out of the millions of women here, y'all picked the one that was just like…" 
Pastor Cal says Paige matches Chris' requests and denies intentionally matching anyone ill-fated
Pastor Cal is still in shock by Chris' revelation. Furthermore, he's shooting down any idea that he or the other experts would purposefully set up a pair that they know wouldn't work.
During the April 14 episode of Married at First Sight: Unfiltered, he made his stance known.
"Anybody who would think that we would play with people's lives and match two people for drama, that's absolutely asinine for people to even think that," Pastor Cal said.
Related: 'Married at First Sight': Pastor Cal Admits He's 'Surprised' By Chris Williams' Behavior
Per Pastor Cal, the experts ask all candidates what their desires in a spouse are and match them based on their answers. In Chris' case, Pastor Cal says Chris was clear on what he wanted as far as his future wife's looks.
"I asked him point-blank about physical attraction. We ask all those questions!" Pastor Cal insisted. "We even get pictures of your exes, and Paige came up as being right in line with what [Chris] wanted! So whatever he's got to say, I'm [done with it]. I'm sorry." 
Dr. Viviana says matching ill-fated pairs would be disastrous 
Dr. Viviana also finds the idea that they'd purposefully match a pair that lack chemistry jarring. 
Per Reality World, she told The Associated Press: "There have been couples who we thought were 100% — as much as we can say that, on paper, side-by-side [and] meeting them single — head over heels in love with each other, and they were explosive, nasty, really degrading."
She continued, "[They'd] be having conversations that made us think, 'Who are these people?'"
Married at First Sight airs every Wednesday on Lifetime at 8 pm EST.