'Married At First Sight': Pastor Cal Robinson Says Season 15's Justin and Alexis Gave Up on Their Marriage
Season 16 of Married at First Sight is currently airing, but the San Diego couples are still causing chatter. With just one couple remaining together since the season wrapped, some fans of the show question whether this dating experiment really works. But the experts responsible for matching the couples say it takes more than just saying "I Do" at the altar.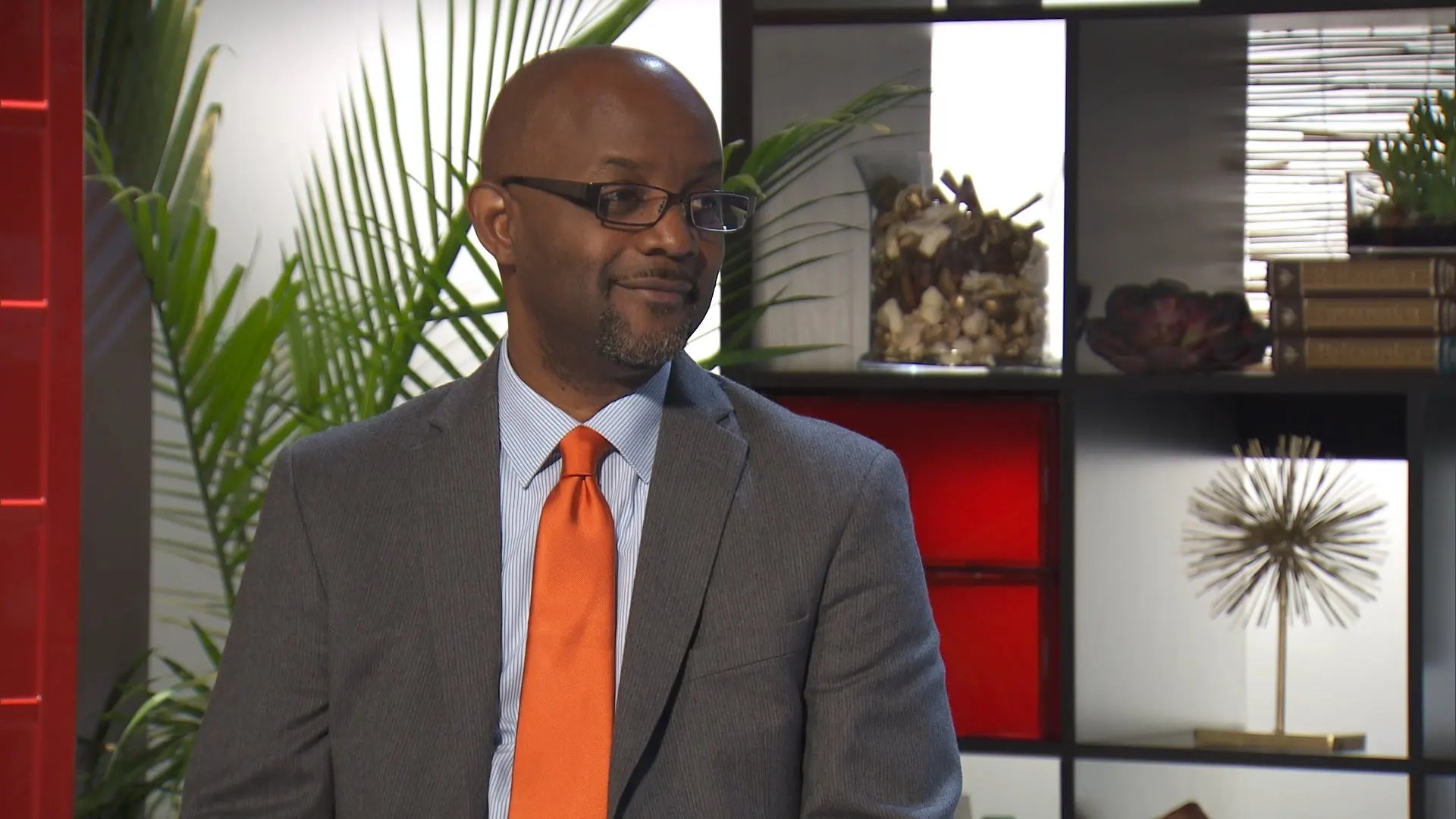 Justin and Alexis appeared to be the couple that could make it all the way through. But after the honeymoon ended, so did their honeymoon bliss. According to expert Pastor Calvin Robinson, aka Cal, Justin and Alexis are to blame for their demise. Pastor Cal says they simply didn't try hard enough.
Justin and Alexis initially appeared to be a great fit, but a tragic incident changed things
Viewers felt the experts got it right with Justin and Alexis. Their wedding went off seamlessly, and their honeymoon was blissful, with each exchanging "I love you" with one another. But it quickly soured when they visited each other's homes, and viewers believe Alexis checked out early.
Justin's dog attacked Alexis' dog during their first interaction. Things went downhill from there. Alexis felt Justin wasn't forthcoming about his dog's previous negative interactions with other animals. He eventually gave his dog up for the sake of their marriage and soon resented Alexis when he realized she was unsure of their future. 
They also clashed on lifestyle choices and struggled to communicate effectively. But many viewers felt Alexis was dragging Justin along for much of the ride. By the reunion special, Justin revealed he'd gotten his dog back.
Pastor Cal says Justin and Alexis didn't try to save their marriage
Because of the rollercoaster relationship Justin and Alexis had, the experts were unsure what the outcome would be on Decision Day. Justin apologized for being difficult but noted he wanted to remain married. Alexis read a written letter that had Justin and the experts holding their breath before she said "Yes" to staying together.
But things quickly changed when Justin asked how they'd move forward. Alexis revealed she needed time away from Justin once the cameras were gone, which he took as a step backward and being in a gray zone. After a verbal dispute, she declared she was "done" and confirmed to producers in front of Justin that their marriage was over.
In a recent interview with BOSSIP reflecting on some couples from last season, Pastor Cal told the media outlet that he felt Justin and Alexis gave up too easily. "I believe Justin and Alexis just gave up too soon," he said. "They could have made it, but sometimes thinking you're ready and actually being ready for a long-term commitment are two different things. Alexis may have not been as ready as she thought she was."
Justin and Alexis left the show on bad terms
Things were tense between Justin and Alexis at the reunion special. Their family members agreed that the dog incident derailed things, and they could never get back on track. The two disagreed about their "friendship" after they split, with Justin alleging Alexis came on to him several times. They declared then that it was best to part ways, even as friends.