'Married at First Sight': Quarantine Leads to Clashes and Questions For All 5 Couples
Here's what fans can expect from the five couples on Lifetime's 'Married at First Sight' Season 11 after COVID-19 hits.
The COVID-19 crisis was stressful for many couples, and it looks like the five couples on Lifetime's Married at First Sight Season 11 in New Orleans are no exception.
In the previews for the October 7 episode of Married at First Sight, the Season 11 couples wrestle with questions of trust and togetherness – all while trying to decide whether or not they'll decide to stay together or get a divorce on Decision Day at the eight-week mark.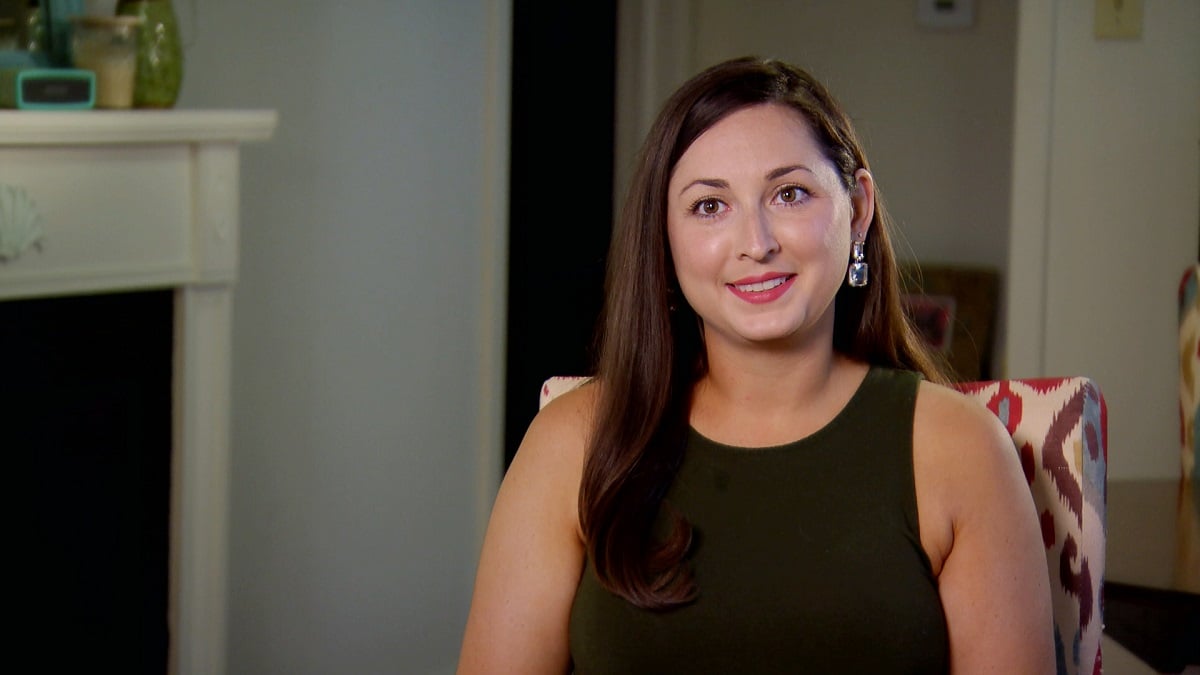 Brett moved back into his own home
On the September 30 episode of Married at First Sight, Brett Lindsey and Olivia Cornu seemed to be more at odds than ever. Olivia and Brett met with Pastor Cal Roberson to discuss Brett's sincerity, which Olivia admitted she doubted due to the differences in his off-camera and on-camera behavior.
After the COVID-19 crisis hit New Orleans, it looks like Brett and Olivia's relationship went even further into crisis mode, too.
In a sneak peek, Brett packed his bags and announced, "I'm moving back into my house," leaving his tearful wife behind in their shared apartment.
Olivia cried to the cameras, confessing that she felt extremely lonely after her husband's sudden exit.
"I'm just sitting here in an empty apartment now," she said sadly in a Married at First Sight sneak peek.
Later, she seemed to tell the Lifetime producers and Married at First Sight experts that she didn't think the relationship was going anywhere. "There's no getting over the hump," Olivia insisted.
Woody and Amani seemed to argue over mysterious DMs
Amani Aliyya and Woody Randall have been a fan-favorite Season 11 couple so far. But the stress of quarantine seemed to put a strain on their usually connected and loving marriage, judging by the preview clips.
"If you really think you ain't did nothing wrong in this marriage," Amani exclaimed angrily to Woody in the Married at First Sight sneak peek.
Woody, too, admitted he wasn't feeling as optimistic about his relationship as he had before.
"I was not prepared mentally for it," he told Lifetime producers.
Later, Woody appeared to complain to Pastor Cal, "She's like, 'Let me get into these DMs.'" It wasn't clear from the sneak peek whether the mysterious DMs that sparked the argument were from (or to) Woody or Amani.
Karen admitted the pandemic was 'challenging' for her marriage
Despite a number of challenges – especially related to physical intimacy – Karen Landry and Miles Williams seemed to connect on a deeper level on their one-month anniversary.
But the COVID-19 pandemic seemed to squash, or at least stall, some of the progress they'd made.
In one Married at First Sight preview, Karen told Lifetime producers, "It has been very challenging." In another clip, she snapped at Miles, asking what he'd been "doing all day" as he sat on the couch.
Later, Karen told one of the experts that Miles had begun to pull away from her.
"He even told me, 'If Decision Day was today, I would choose not to be married,'" the visibly upset Married at First Sight star said.
And the usually optimistic, all-smiles Miles looked positively exhausted and fed up while talking to the Married at First Sight experts via video cam. Pastor Cal asked the cast members to open up about what they planned to do to make it to Decision Day and beyond. But Miles appeared defeated as he said simply, "I don't want to."
Christina cried on the couch with Henry
Henry Rodriguez and Christina never seemed to connect more deeply all season long. Their problems only seemed to escalate during quarantine.
In one Married at First Sight preview, Christina and Henry seemed to be at their breaking point during COVID-19.
"I'm sorry, I don't know what to do!" Christina wept on the couch, as Henry looked on uncomfortably.
Later, Henry and Christina's marital issues seemed all the more serious when Henry dropped a bombshell on the experts. Claiming his wife had lied to him on more than one occasion, he told Pastor Cal, "I've noticed a pattern of dishonesty."
Bennett and Amelia worried about her residency options
Bennett Kirschner and Amelia Fatsi professed their love to each other just before their one-month wedding anniversary on the September 30 episode. Bennett and Amelia's marriage has seemed to be one of the most solid on Married at First Sight Season 11, if not Married at First Sight history in general.
Still, Amelia and Bennett's major obstacle – Amelia's upcoming residency match after medical school, which could force her to move to a different state – came to the forefront in the previews for the upcoming episode.
"Are you willing to consider a move?" Pastor Cal asked Bennett, who seemed to be deep in thought as he paused before answering the crucial question.