'Married at First Sight' Recap: What Happened On 'Must Love Dogs?'
Here's everything that went down between the five newlywed couples on the most recent episode of Lifetime's 'Married at First Sight' Season 12, 'Must Love Dogs,' on Mar. 31.
The drama between the five Married at First Sight Season 12 couples continued on the most recent episode. Here's a recap of what went down on the Mar. 31 episode of Lifetime's Married at First Sight, "Must Love Dogs."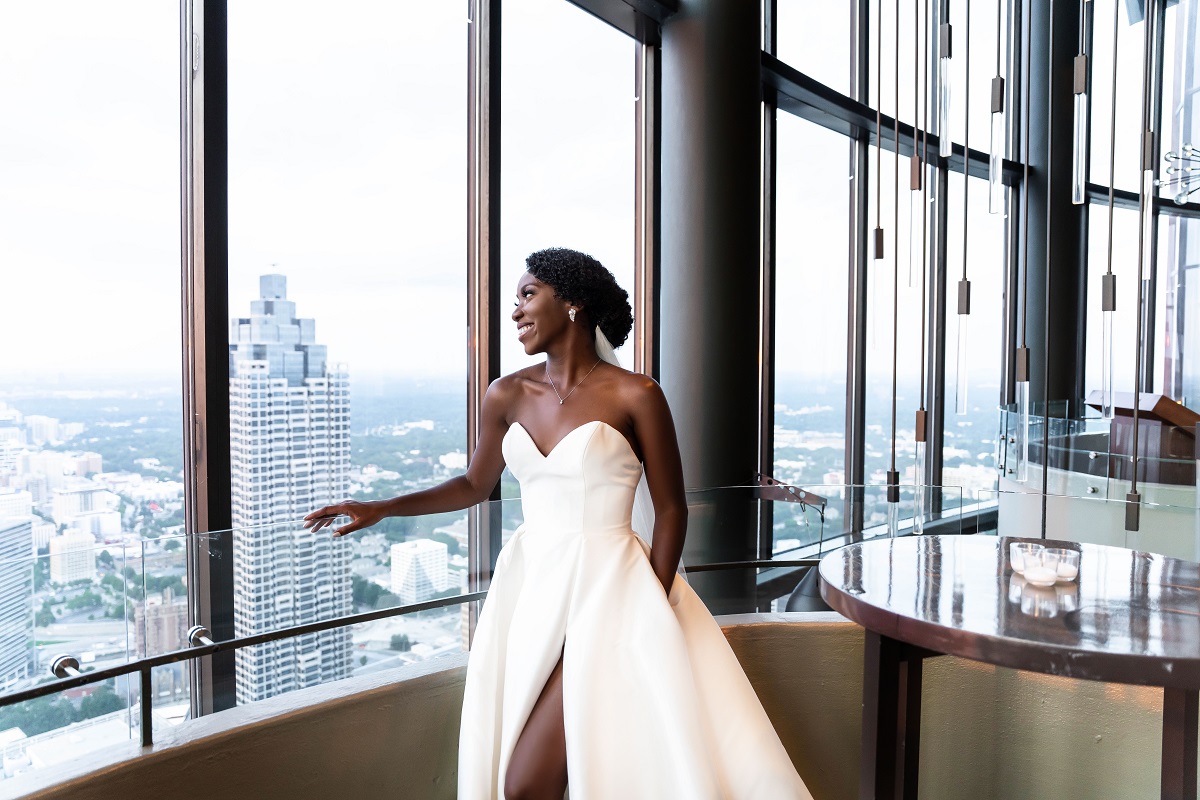 Briana and Vincent
Briana Morris and Vincent Morales started out the latest Married at First Sight episode strong by talking about their dream dates and reminiscing over their romantic one-month anniversary boat ride. The couple seemed to be bonding at just about every level.
Later, Briana and Vincent had a fun cycling race through the city. And Vincent seemed to let go of his competitive spirit, as he willingly let his wife win.
Vincent also said he was getting along well with Briana's dog, Cookie.
"Cookie is now my daughter, and I love her as well," he said. He explained that he'd never been a dog person before, but he could see himself "really bonding" with Briana's dog.
Briana told the other Married at First Sight brides she was incredibly grateful for her marriage to Vincent. She couldn't believe how kind and caring he was.
"Throughout this process, I've learned that Vincent is literally what I need…When that person you need comes along, you'll know it," she declared.
Jacob and Haley
Jacob Harder and Haley Harris were in a tenuous spot, to say the least, on this episode of Married at First Sight. Their argument at their one-month anniversary celebration was still on both of their minds. They were also struggling to take care of their four dogs, who were now suddenly in the same home.
Still, they tentatively tried to clear the air and move forward, despite the fact that they both admitted to being "emotionally drained" after the argument. Jacob and Haley agreed to try to have some "light days" together in an attempt to connect.
Haley and Jacob headed out on a go-kart racing date to have some lighthearted fun. They seemed to enjoy themselves, but things were still palpably awkward between them during an at-home dinner date. During a double date with Briana and Vincent, Haley told Briana she didn't feel her husband ever engaged with her when the subject wasn't just about him.
Erik and Virginia
Erik Lake and Virginia Coombs argued intensely over Virginia's dog, Rocky – whom she credits with "saving her life" when she was going through depression – on this tense episode of Married at First Sight. Erik didn't think his wife was doing enough to make Rocky behave, and the argument got ugly quickly.
Virginia admitted she was "over it" and that she and Erik had been fighting nonstop. "We're not in a good place at all," she said.
As the fight continued, the couple revealed they'd already argued the night before at the bar, when Virginia was gone for half an hour. (Erik apparently also got intoxicated and left his phone in an Uber.) Yet again, the couple fought about what Erik believed was Virginia's lack of readiness for marriage and what Virginia saw as her husband's controlling nature.
"It does not come across as protective," Virginia told Erik. "It comes across as controlling."
"How is that even fair?" he exclaimed. "You're my wife now…It just goes back to you understanding you're f*cking married now."
Virginia started to have a panic attack, and Erik once again told her she could leave at any time – which she was visibly tired of hearing.
Later, Erik and Virginia admitted they were both struggling with knowing what to do. Erik admitted he wrestled with Virginia's trust issues and the walls she had up, while Virginia said she was turned off by his "controlling" nature. Another fight about Virginia's dog escalated to the point that both of them were threatening to leave.
"I'm f*cking done with it, dude," Erik yelled. "You have been nothing but a complete a**hole to me and everyone else that's been involved in today."
Virginia told the other Married at First Sight brides she was struggling deeply with her anxiety and mental health. She admitted she simply didn't know if or how her marriage to Erik would work out. Meanwhile, Erik said Virginia needed to "step up" if she wanted their relationship to work.
Clara and Ryan
On this episode of Married at First Sight, Clara Fergus and Ryan Oubre underwent a private tantric yoga class in an attempt to get their sex life going. But the couple didn't think it did much to deepen their sexual connection, which left Clara more frustrated than ever.
"I can't be married to a man who won't have sex with me indefinitely, and it's frustrating that I'm the only one trying," Clara lamented.  
But Ryan and Clara, once again, were not on the same page about the speed of their sex life.
"It feels like Clara's really only focused on one thing," Ryan complained, adding that he wanted to get to know her on a deeper emotional level first.
Ryan did, however, demonstrate his willingness to put forth effort in his marriage by meeting with a dog trainer in order to bond with Clara's dog, Miska.
Paige and Chris
Paige Banks and Chris Williams agreed to separate on last week's episode of Married at First Sight, when Chris let Paige know that he was reconciling with the mother of his child and wanted a divorce.
During a visit from her brother and sister-in-law, Paige said she needed to focus on loving herself. She realized that she'd "lost herself" along the way, even developing doubts in her faith and in herself.
"I literally feel like my time has been wasted," she exclaimed. "I feel devalued as a woman. Maybe I've fallen in love with the idea of marriage so much that I lost myself in this process."
Paige's brother assured her that her future was bright – and would be much happier without Chris.
"I was a woman that came in whole, and [Chris] tried to leave me broken, but that didn't happen," Paige agreed.
Chris also broke the news about the pending divorce to his mom, who was disappointed to hear it. Still, she thought it was best for the sake of the baby on the way, as well as for both Chris and Paige.
The other Married at First Sight brides told Paige they were relieved to hear she was ready to move on from her "toxic" relationship with Chris. They encouraged her to choose herself above all else.