'Married at First Sight' Reunion: Which Season 14 Couples Are Still Together?
Did Married at First Sight Season 14 couples find lasting love?
Viewers were stunned when all four remaining couples chose to stay married on Decision Day. Mike and Jasmina, Katina and Olajuwon, Mark and Lindsay, and Steve and Noi all opted to remain together. But many fans of the Lifetime reality show wondered if those relationships would survive after the cameras were turned off. They got their answers when those four couples – along with Alyssa and Chris, who broke up early in the season – came together for the Married at First Sight reunion special and shared updates on how things went after filming ended. 
[Warning: This article contains spoilers for Married at First Sight Season 14's May 18 reunion episode.] 
Katina and Olajuwon reveal they're still married during the 'Married at First Sight' reunion special
RELATED: 'Married at First Sight' Season 14: Decision Day Surprises and Shocks
Relationship status: Still married 
Katina and Olajuwon had a rocky relationship, but neither was ready to call it quits on Decision Day. Since then, they've continued to work on their marriage. Olajuwon said he'd been doing a lot of self-reflection, especially after watching some of his less-impressive moments on the show, such as when he blew up at Katina over a dating app on her phone. 
At the Married at First Sight reunion, Olajuwon even presented his wife with a ring, saying he hoped she was "confident to continue this journey with me." 
"You taught me patience and effort … I couldn't be any happier to call you my wife," he said.
Katina said she always believed she and Olajuwon could make things work, despite some tough moments.
"My gut was telling me don't throw in the towel," she said.
Mark calls Lindsay a bully
Relationship status: Not together
Mark and Lindsay had a rollercoaster of a marriage. A strong beginning was followed by some major blow-ups later in the season. But at the end of the eight weeks, the Married at First Sight couple felt they had turned a corner and saw a potential future together, so they decided to say married. 
Unfortunately, it all came crashing down soon after, leaving each with a sour taste in their mouth. When reunion special host Kevin Frazier asked if they were still married, Lindsay was blunt: "Absolutely not," she replied.
The marriage was "out of control," Mark said, adding that he and Lindsay had "some of the worst arguments I've ever had."
Both seemed to agree that a brutal fight shortly after Lindsay moved into Mark's home was the final nail in the coffin. She claimed Mark threatened to kick her out and change to locks on his apartment. He disagreed, saying Lindsay got in his face and made "crazy threats." Mark also said that his wife wasn't a reliable narrator.
"When you tell a story, you don't tell it accurately, correctly, or in the right context," Mark said. He went to call his ex a bully.
"I said a lot of things I wish I hadn't said," Lindsay admitted.
Steve and Noi plan to start a family soon
Relationship status: Still married
Of all the Married at First Sight Season 14 couples, Steve and Noi probably had the least rocky relationship. But that's not to say there weren't challenges. Noi worried about Steve's lack of a job and financial stability. He was concerned about her social media use and the fact that she wasn't sure she wanted to move in together after Decision Day. 
Despite those hurdles, Steve and Noi are committed to making it work.
"We did decide to move in together," Noi said. "Although I did keep my apartment." However, they spend most nights together and are in counseling to address any issues they have.
"We've been doing so much work on our relationship," Steve said.
"I'm at a place now where I fully trust everything he's telling me," Noi shared. The couple confirmed that they hope to have kids within the next year.
Jasmina admits she was never romantically interested in Michael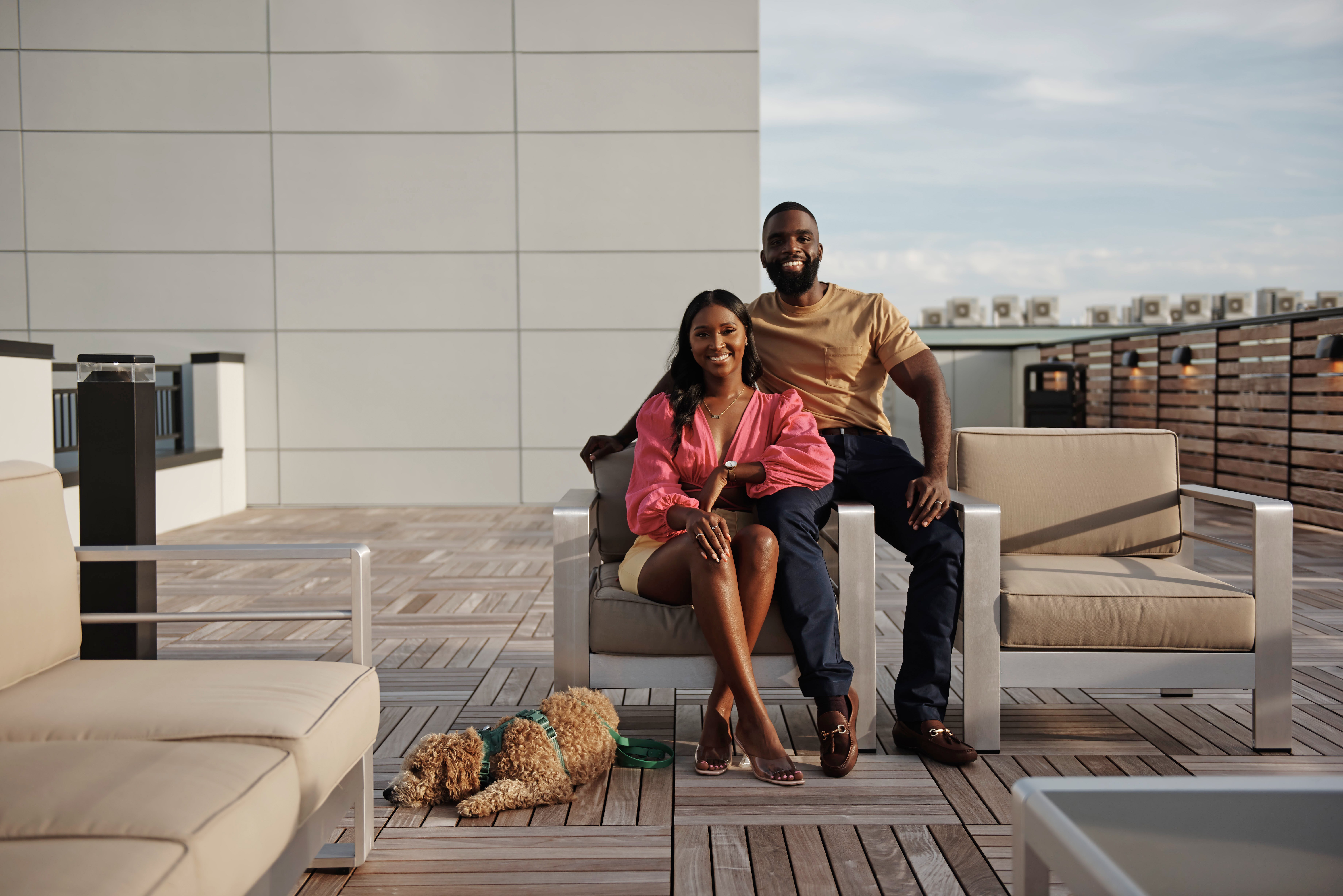 Relationship status: Not together
Michael and Jasmina struggled to connect after their Married at First Sight wedding. While they eventually managed to develop a solid friendship, the romance just wasn't there. Still, the couple thought there was potential for love to blossom, and they agreed to stay married on Decision Day. But they soon gave up on their efforts to connect. 
"We are not together," Michael said at the reunion, adding that his relationship with Jasmina ended roughly two weeks after Decision Day. 
The two had a "nasty argument" over whether they were putting equal effort into the relationship, Jasmina said. That led to the split.
Jasmina also confirmed what many viewers suspected: She was never into Michael romantically. 
"I only saw him as a friend," she said. 
Part two of the Married at First Sight Season 14 reunion airs Wednesday, May 25 at 8 p.m. ET on Lifetime.
For more on the entertainment world and exclusive interviews, subscribe to Showbiz Cheat Sheet's YouTube channel.
RELATED: 'Married at First Sight' Season 14 Decision Day Predictions: Who Gets Divorced?