'Married at First Sight' Season 10: Was Taylor Dunklin a Replacement for Brandon Reid's Original Match?
Married at First Sight Season 10 had a less-than-stellar succ ess rate with it's experts' matched couples. In fact, out of all of the Season 10 couples, only one actually stuck together following the end of the show. Now, following an explosive divorce between Taylor Dunklin and Brandon Reid, some are still wondering if Dunklin was actually a replacement for Reid's original expert match. Here's what we know.
Taylor Dunklin and Brandon Reid split explosively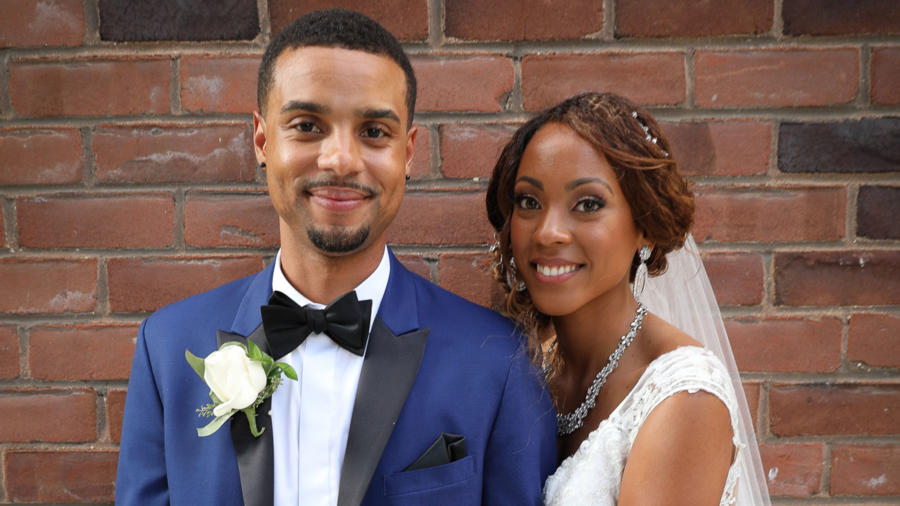 RELATED: 'Married at First Sight' Star Mindy Shiben Demands Divorce Response from Zach Justice on Instagram
Married at First Sight couple Taylor Dunklin and Brandon Reid had a tumultuous and explosive relationship. The two fought frequently on the show, and Reid revealed that he had a somewhat explosive temper.
Eventually, the two decided it was time to call it quits, and settled on divorce. However, that wasn't the end. Instead, fighting seemed to escalate following their mutual decision.
It seems Reid told Dunklin he'd no longer be going to a bar they frequented together. Because of this, Dunklin thought she'd be fine bringing a new male friend to the bar. Unfortunately, Reid showed up, and things took a quick turn for the worse. A physical altercation followed, and with both parties claiming the other was the instigator, they arrested both Reid and Dunklin.
The two spent time in jail, at least a day, and then took protective orders out on one another. Dunklin and Reid eventually went to court, and they were both granted restraining orders. They are not to communicate with each other in any way, including via third party.
Was Taylor Dunklin a 'Married at First Sight' replacement?
According to Soap Dirt, a leak in January of 2020 suggests that Taylor Dunklin may not have actually been Lifetime's first choice when it comes to Married at First Sight. Rather, it seems instead as if she was added at the last minute as Brandon Reid's match.
Soap Dirt goes on to report that a fan account claims two other would-be brides for Brandon Reid backed out of filming Married at First Sight at the last minute. Allegedly, Dunklin was a quick recast to make sure someone filled the spot.
The account also claims that Lifetime barely vetted Dunklin prior to her appearance on the show — something that goes against the perception that Lifetime has experts making sure the matches they choose make sense and seem like a possible success.
The source wrote, "Taylor was a last [minute] addition, which is why so much of her background was not investigated. Suspended license, couch surfer/lives with mom, not a scientist, not getting PhD or Masters…I could go on…."
One Season 10 couple is still going strong
While Taylor Dunklin and Brandon Reid, among all of the other Season 10 couples, didn't work out, there is one that's still going strong. Married at First Sight was plenty successful for Jessica Studer and Austin Hurd.
The two are considering getting a dog, and they've told InTouch that they're working on finding a new place together. As for making sure their time in quarantine together goes off without a hitch, it seems they have a strategy.
They told the publication, "Jess will go for runs outside or read a book in another room while Austin uses the second bedroom as his office and a chance to play computer games and connect with his friends."