'Married at First Sight': Season 14 Alum Chris May Be Dating Season 11's Olivia
Chris's marriage to Alyssa was a disaster, but the 'Married at First Sight' Season 14 groom may have forged a connection with Olivia from season 11.
Chris from Married at First Sight Season 14 didn't have the greatest experience during his time on the Lifetime reality show. While he's said he has no regrets about signing up for the experiment, there's no question that his brief marriage to Alyssa was an unmitigated disaster. But Chris may get a happy ending after all. A teaser for the show's upcoming "Where Are They Now?" special hints that he might be dating fellow Married at First Sight alum Olivia, who appeared on season 11. 
'Married at First Sight' alums Chris and Olivia may be dating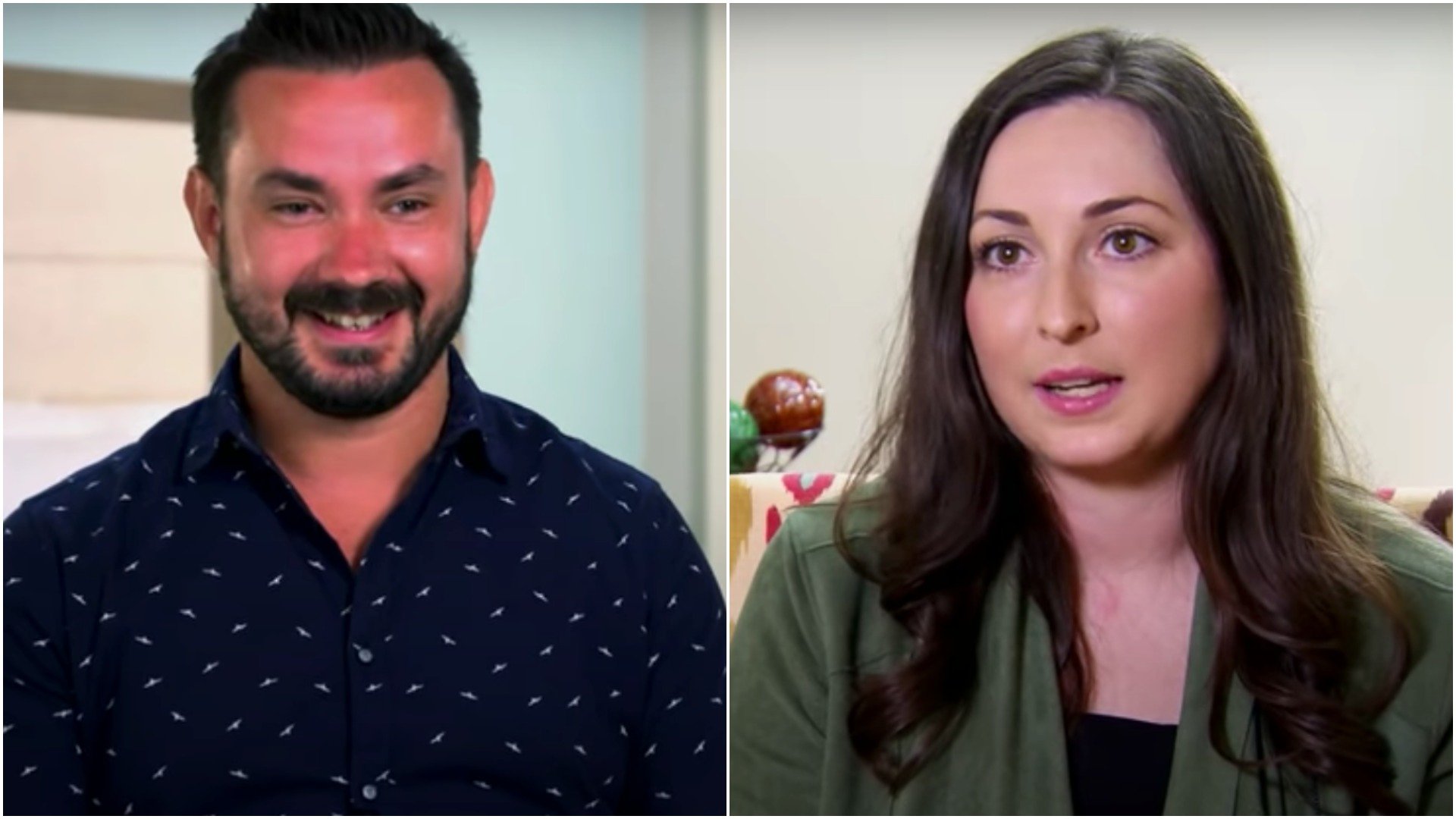 Chris's experience with Alyssa could have turned him off of relationships, but he's apparently decided to see the silver lining in the debacle. His ill-fated marriage gave him more insight into himself and what he wanted in a partner, he said during an appearance on the Married at First Sight Season 14 reunion special, which aired May 25. 
That insight may have led him into the arms of another Married at First Sight participant. 
"There's someone I'm talking to," Chris tells his fellow MAFS grooms Mark and Steve in a teaser for the next episode that aired during the reunion special. "She's from the New Orleans season," he says. The clip then shows Olivia on her wedding day to Brett in season 11. 
While Olivia and Brett's marriage may not have been as much of a trainwreck as Chris and Alyssa's, the two were still ill-matched. When the two announced on Decision Day that they'd decided to divorce, no one was surprised. 
Chris says he 'now taken' in his social media bio
So, is Chris really with Olivia? In the teaser, he describes her as "smart, successful." But fans will have to wait until the next Married at First Sight episode airs to find out if the two are an item. 
One thing that does seem certain is that the Boston realtor is off the market. According to his Instagram bio, he's "now taken," though it's anyone's guess if that means he's dating Olivia or someone else. Both also follow each other on Instagram, though they also each follow many other MAFS cast members. 
Alyssa may have also connected with a someone from a previous 'MAFS' season 
Chris may not be the only one who has formed a connection with someone from a previous season of Married at First Sight. Alyssa may have struck up a romance with Ryan from season 13. 
"Ryan is what I asked for," she says in the teaser. 
Ryan wed Brett during the show's Houston season, which aired in 2021. The two agreed on Decision Day to divorce after a rocky relationship. Both accused the other of being dishonest, with Ryan allegedly downloading a dating app before they'd officially split and Brett also supposedly pursuing someone else before they'd agreed to divorce. 
The Married at First Sight Season 14 "Where Are They Now?" special airs Wednesday, June 1 at 8 p.m. ET on Lifetime.
For more on the entertainment world and exclusive interviews, subscribe to Showbiz Cheat Sheet's YouTube channel.