'Married at First Sight': Some Fans Defend Christina's 'Dealbreaker' Comments About Henry's Confidence'
Henry Rodriguez and his wife, Christina, have struggled from the start of Lifetime's Married at First Sight Season 11 to make their marriage work. Henry's reserved nature led him to shut down whenever Christina reached out to communicate, while Henry admitted he sometimes felt pushed too far by his relatively extroverted partner.
Christina, a 30-year-old flight attendant, earned a great deal of backlash from fans after a recent Married at First Sight episode in which she told 35-year-old Henry that she considered a lack of confidence a relationship dealbreaker. Many viewers thought Christina's comments were harsh and insensitive. But some fans thought Christina's behavior had more to do with her frustration over Henry's own lack of empathy toward her than with her own character flaws.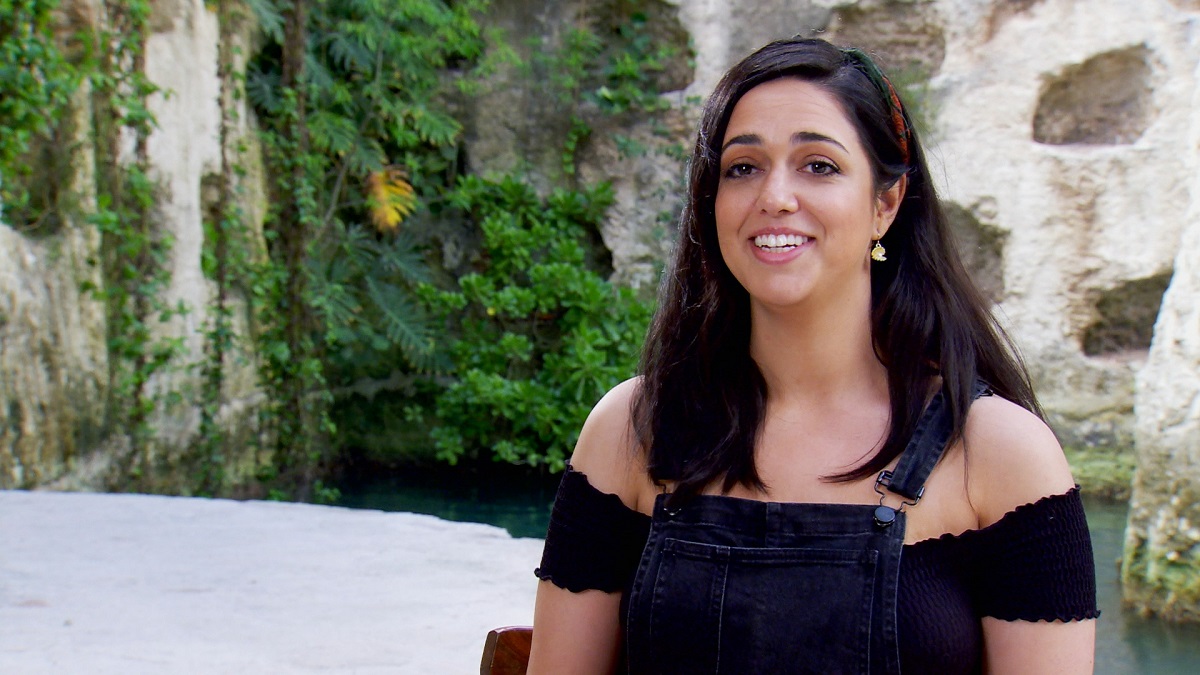 Christina said her biggest dealbreaker in a partner was a lack of confidence
On the Sept. 23 episode of Married at First Sight, Christina and Henry sat down with Dr. Viviana Coles to discuss their relationship thus far – especially their sex life.
Henry admitted that he'd been closed off right from the start. "I kind of folded up like a card table," he confessed.
Meanwhile, Christina lamented that they were more like "friends who are married" rather than a romantic couple. She also brought up an intimacy-related ultimatum of sorts, saying she wanted Henry to take the lead when it came to sex and physical touch.
"That's a non-negotiable for me," she told Viviana.
Later, during an intimacy exercise, Henry opened up to his wife about his insecurities and overall lack of confidence. He shared that being bullied for his weight as a child had left him with a poor body image and negative self-esteem.
But Christina didn't take the news of Henry's low confidence easily. "Some of the things that are stuck in his head seem so easy to get over for me," the Married at First Sight star complained. "It's so long ago."
Later in the exercise, Christina told Henry that a lack of confidence was the ultimate relationship dealbreaker for her. Henry told Lifetime producers he found Christina's words "disappointing," adding that he wondered if she'd deliberately mentioned confidence as a pointed insult.
RELATED: 'Married at First Sight': Mindy Shiben Defends Her New Boyfriend From Body-Shaming
Some fans thought Christina was hurt due to Henry's reaction to her own vulnerability
Most fans seemed to take Henry's side in the "dealbreaker" mini-scandal.
Many Married at First Sight viewers thought Christina was deliberately trying to undermine Henry or express her disappointment in their marriage passive-aggressively. Others argued that it was especially cruel to tell someone to "get over" something just after they'd been vulnerable with you.
However, some fans saw the conflict from Christina's perspective to an extent. Some viewers pointed out that Christina opened up to Henry about her ADHD diagnosis in an earlier episode after he complained that she was irritable and impatient. Later, the couple's castmate, Amani Aliyya, revealed to Christina that Henry considered impatience to be a dealbreaker in a partner.
Some fans thought that Christina, whether wrong or right, was trying to give Henry a taste of his own medicine after he hurt her in a similar way.
"In that moment she was vulnerable," one Married at First Sight fan wrote on Reddit of Christina's revelation about her diagnosis. They argued that Christina might have felt "betrayed" and misunderstood when Amani told her about Henry's true feelings. F
Another Reddit user agreed, writing, "I don't think Henry was very warm when Christina opened up to him…I totally saw it as revenge. Henry blabbing to Amani just put the nail in the coffin when Christina found out."
RELATED: 'Married at First Sight': Elizabeth Bice Reveals Whether the Show Is Scripted, Which Cast Member She Thinks Is a 'Douchebag,' and Which Couple Should Get Back Together
Others argued the couple simply wasn't a good match
While many fans took either Henry or Christina's side in the conflict, others simply argued that they were very different people who likely couldn't meet each other's needs.
Many Married at First Sight viewers have argued throughout the season that the pair seems like a particularly bad match. Christina seems to want a more dominant man, and Henry is the exact opposite.
"Neither one of them are horrible people, just hurt people with less than stellar communication," one Reddit user wrote, arguing that they were simply fundamentally incompatible.
"Unlike past seasons, so far I don't see any clear villains, just a couple of bad matches," another Redditor insisted.
Henry and Christina have also both admitted to being hurt in the past, which might make their areas of incompatibility even more difficult to navigate.