'Married at First Sight' Spoilers: Chris Williams Spotted Vacationing With This Person
Married at First Sight fans are gearing up for things between Paige Banks, Chris Williams, and his baby mama to come to a head. Williams is not particularly well-loved after how he's been treating both Banks and fellow cast members on the show. He's even gone so far as to suggest he isn't attracted to Banks, and that he's still in love with his ex. Now, some signs point to a divorce between Williams and Banks, and reconciliation between the former and Mercedes. 
'Married at First Sight' star isn't attracted to wife
Married at First Sight star Chris Williams shocked fans of the show when he basically told Paige Banks that he's not attracted to her. During the fourth episode of Season 12, he sat Banks down to drop the bomb. 
"So, to be perfectly honest with you, I think that on paper we are like, you are everything that I need, but like, I don't think the attraction is fully there yet for me, to be perfectly honest," said Williams. He then left Banks looking upset as he browsed on his phone. 
For context, this comes after Williams had sex with Banks the night prior and the morning of their conversation. 
"This is my husband, we are legally married, you literally just met me 12 hours ago and you've already formed this opinion about me," Banks told producers.
"I feel like if he had this conversation with me last night before we even touched, kissed, whatever, I would have been at peace with that," she added.
Paige Banks meets Chris Williams' ex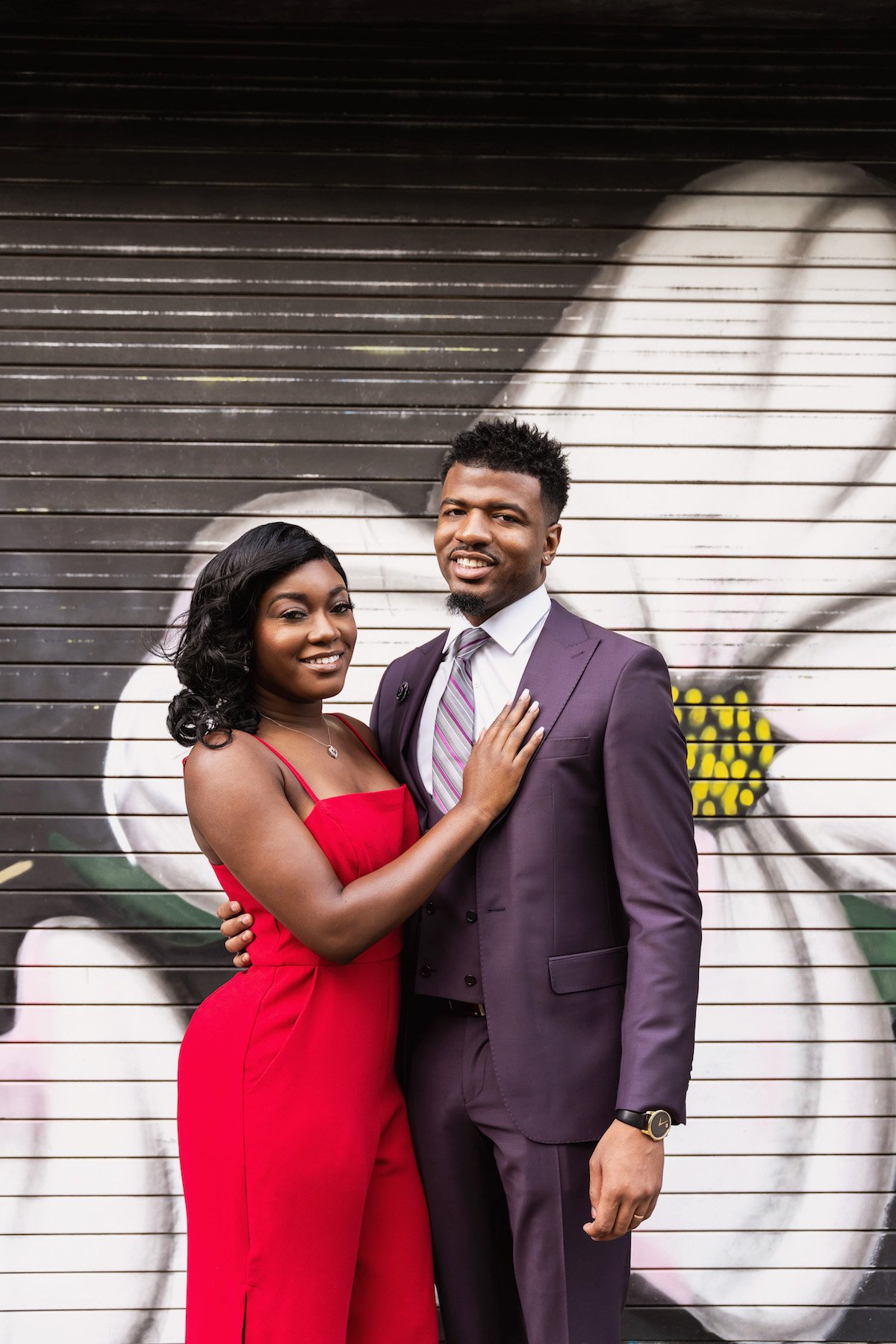 Things only got worse for the Married at First Sight couple. Chris Williams soon learned that he was a father to be. His ex-fiancée informed Williams that she was pregnant with his child. 
Williams met up with his ex and had a conversation about getting back together. He then informed Paige Banks that he might still love his ex. Banks, naturally, was stupefied by his behavior. 
Later, he informed Banks he'd like for her to meet his ex, Mercedes, so the three could have a conversation and "clear the air." Banks agreed to meet with Mercedes, and both women seemed relatively unimpressed with Williams and his behavior during all of this. 
Banks informed Ebony exclusively that she had no real interest in meeting Mercedes, and that she agreed to the conversation in keeping with the spirit of MAFS. 
"I was never interested in meeting with Chris' ex-fiancée. There was no curiosity or intrigue in it for me in the least," she told the publication. 
"The only reason I even agreed to the sit down is out of respect to the process. This meeting had nothing to do with Chris. I've made it very clear that I'm committed to the MAFS experience and to the journey – and that's the only reason I accepted Chris' invite to meet the soon to be mother of his child," Banks explained.
'Married at First Sight' star caught vacationing with his ex
The Instagram account @Mafsfan recently shared information that Chris Williams was vacationing in Cancun, Mexico with Mercedes. Williams himself posted a photo of himself in Mexico to Facebook on February 20. 
Additionally, a Reddit post allegedly featured a photo of Chris Williams with Mercedes on vacation.
Williams didn't post any photos of Mercedes, but the Married at First Sight star implied he was out on a vacation that could rile up others. 
"Can't even go on vacation without the blogs writing about it smh! Why is it a big deal that I am in Mexico after we have finished with everything? I'm lost!" he wrote on Facebook.