'Married at First Sight': When Exactly Amber Knew She Wanted To Divorce Matt and Where They Stand Now
Amber Bowles and Matt Gwynne got married on Season 9 of Married at First Sight. Though their connection seemed successful in the beginning, it didn't take long for things to go south. After Amber learned that Matt had cheated on her, she wanted to get divorced.
In a recent interview the teacher did, Amber shared the exact moment she knew it was over with Matt and where they stand now.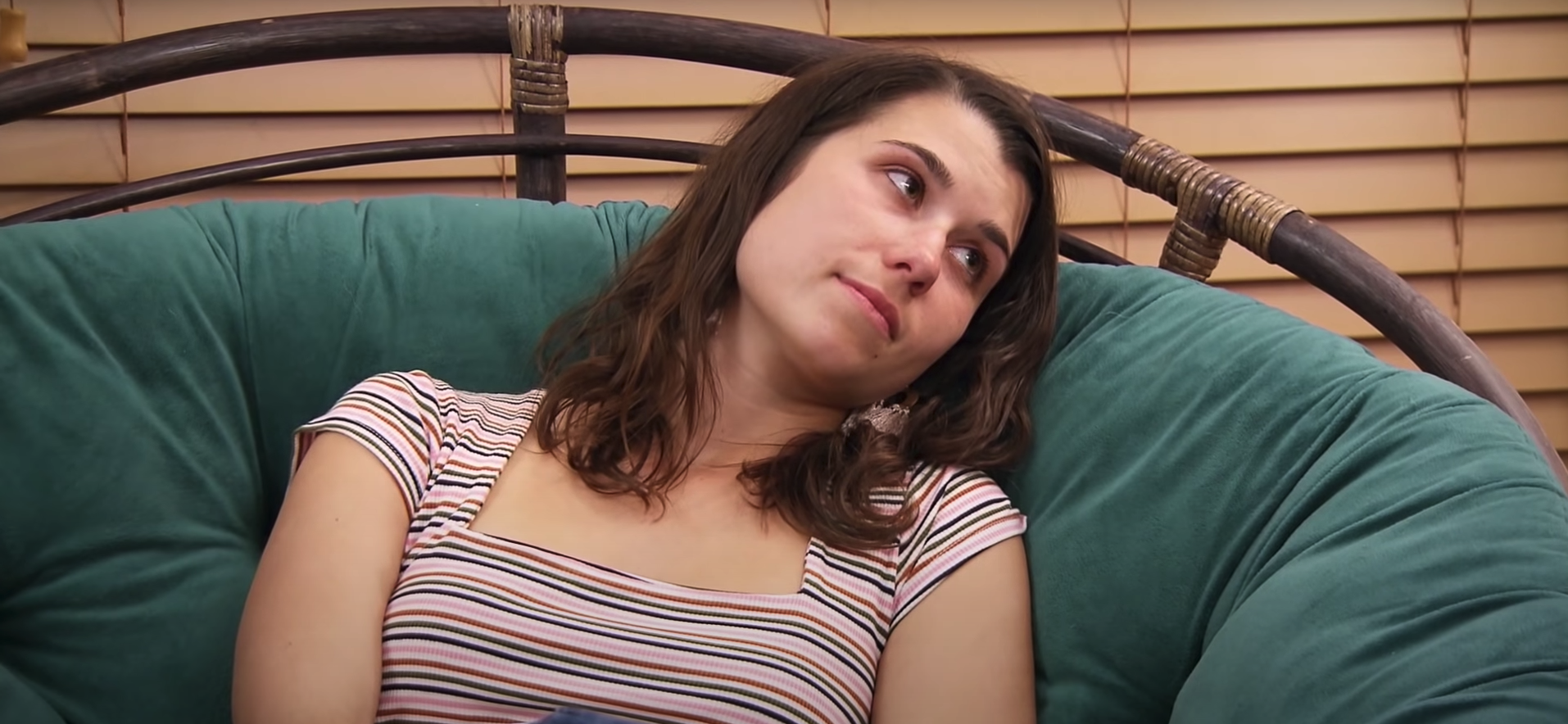 When Amber knew she wanted to divorce Matt on 'Married at First Sight'
Amber told Domenick Nati of The Domenick Nati Show that she had a good two weeks with Matt. After that, she started to get the feeling that their relationship wasn't going to work out.
"I told my dad like three weeks in I didn't think it was gonna work," she told Nati on Nov. 12. "But I didn't really want to divorce him until I found out he was cheating and that was like five, six weeks in." 
Amber says she knew she wanted to get a divorce when she learned that Matt had a girlfriend. Apparently, he told her that they could start dating again once the show aired and that he only went on MAFS "for money."
"Basically, someone told my best friend that he was dating someone and he had told them, like, I don't know. It was like this convoluted story," Amber began. "But he told the girlfriend he could start dating her again after the show was done airing but he was doing it for money. And I was like, what? And so that's kind of the first moment where I was like, 'I want a divorce. This is too much.'"
Amber's contact with Matt after 'Married at First Sight'
Amber says that, about a month ago, Matt sent her a "really mean" message on Facebook.
"He was basically like, 'Stop talking sh*t about me. Everyone's over the show so you should get over it.' Something like that," said Amber.
The teacher says she didn't respond.
"I just let it ride," she said. "It was funny." 
Prior to receiving the Facebook message from Matt, Amber says she frequently saw her ex this summer when he was dating someone in her apartment building as well as someone in her boyfriend's apartment building.
"He was dating someone who lived in my same apartment building all summer," she said. "But then they broke up. I don't know. But then he was also dating someone in my boyfriend's apartment building at the same time." 
RELATED: '90 Day Fiancé': Jihoon's Mom's Surprising Reaction To Deavan's Miscarriage
Amber went on to say that Matt "was probably [dating] more than two [women]."
"Those were just the two I knew of," she said. "Because it was like every time I would be in my apartment pool I would see him. And every time I would go to my boyfriend's apartment pool I would see him. It's like I couldn't escape him for a whole summer. It was awful. It was hilarious, to be honest. Like, of course, he would find the two women in Charlotte who live in my apartment and my boyfriend's apartment."
The teacher says she chalks her ex's choice in women this summer up to him wanting to "annoy" her, even though she did initially find it "creepy."
"I feel like he does everything with spite," she said. "It's always to just get on my nerves. It's always out of spite."