'Married at First Sight': Briana and Vincent Share What Makes Their Relationship Work
Briana and Vincent say they've learned a lot since marrying on 'Married at First Sight.' The couple agree the show was good for them and that working together is key in staying married.
Vincent and Briana turned out to be Married at First Sight fans' favorite couple of Season 12. As it turns out, they'd be the only surviving couple to remain married amid the season's close as two other couples recently announced their divorce. The cute newlyweds are sharing what makes their relationship sustainable.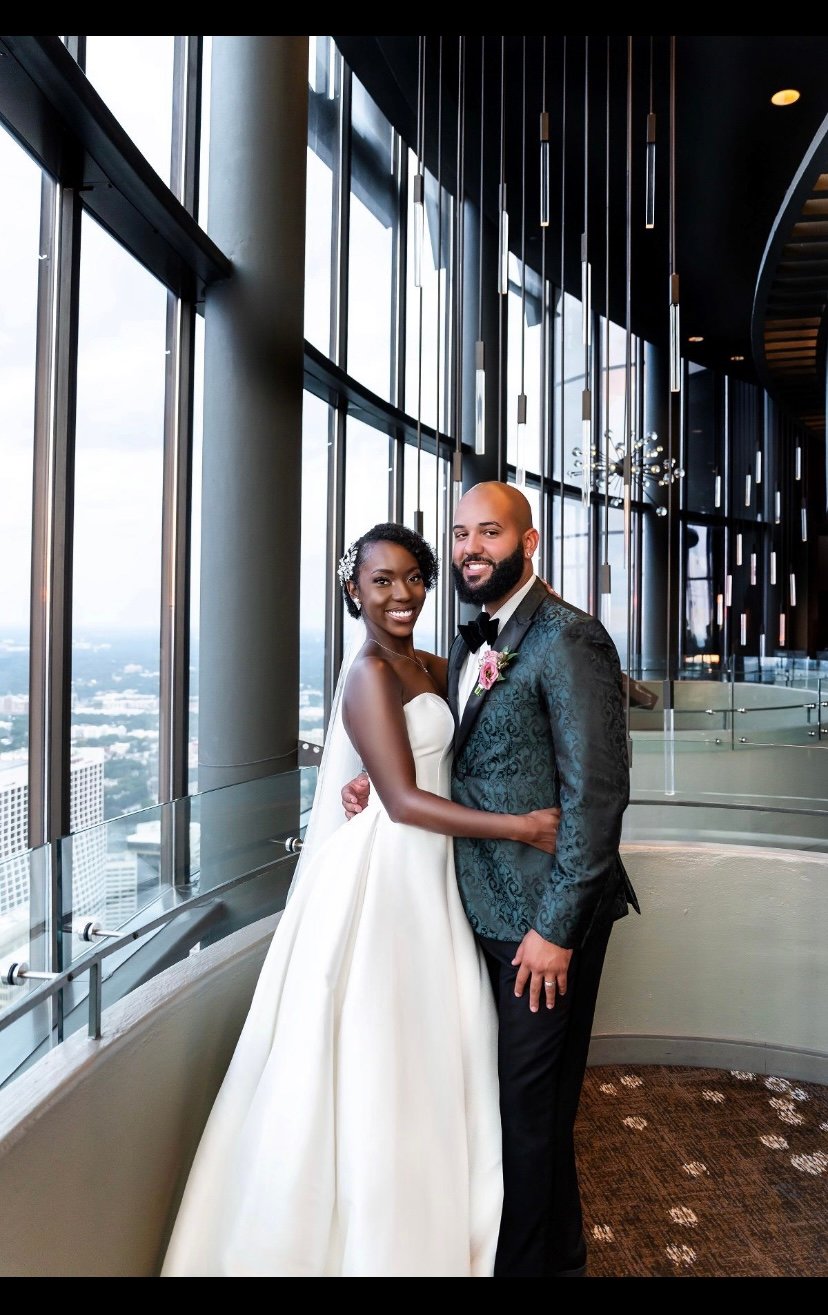 Briana and Vincent share what dating was like before 'MAFS'
Both Briana and Vincent had little luck in the dating section of their lives living in Atlanta, but for different reasons. Briana admits to ESSENCE that she dated extensively but realized men were just out for a good time.
"I had a few months before COVID hit where if someone asked me out and I thought they were attractive, I'd go out with them," she admits. "If I didn't like their personality or something, some quirk, I wouldn't proceed with that relationship. So, it was fun, it was a good time, but I was looking for something that was more serious, and a lot of people out here in Atlanta were not looking for that. They really did want a good time and that's just not necessarily me."
Vincent didn't date as often as Briana but also says that women he ran into were not interested in anything serious.
"My experience wasn't too great because I just feel like a lot of people are just having fun," he shares. "As I've gotten older, I've been wanting to settle down, so dating in Atlanta wasn't that fun when you're trying to be super serious, trying to marry somebody. I wasn't planning on marrying somebody at first sight. I was thinking, "Okay, find somebody special and build. And then when I'm like 30, get married."
Briana says comprising is key in making their marriage last
Fans of the show remember Briana, who is an extremely successful engineer, was very particular about certain things she wanted to experience with Vincent. For instance, she complained that Vincent slept too late in the morning, despite him working long hours in the evening. She preferred for Vincent to wake up along with her.
Briana says she's learned that life isn't revolved completely around her now that she's married. 
"I didn't know that it's hard for me to compromise on things," she explains. "I thought I was pretty easygoing, but then…as soon as this and that, we'd have conversations and we had differences in opinions and things like that, I had to come to a realization and I have to take his opinions and his thoughts and everything into consideration."
She says that coming up with solutions with Vincent has been rewarding.
"So in order to make this work, I had to come to some type of compromise when it came to certain things and the same for Vincent," she continues. "So, we had to take each other's opinions into consideration, for sure. And we come to a middle ground on literally everything."
Vincent encourages others to be open to love
Trying to find love on a reality show wasn't something Vincent says he ever thought he'd participate in. But now that he's found the one, he wants others to take a risk to also find their true love, even if it means auditions for MAFS.
"I would say for men, marriage is scary," he admits. "That's something that we think that we're supposed to do when we're real old. I think that's one thing that helped me definitely, that we weren't just dating, because you could see something you don't like and you can just run away and you really wasted an opportunity. So, I think the fact that we got married right away, it pushed you to work harder and actually make it work. When you're committed to each other on that sort of level, it just makes it way more intense, so it makes you want to work hard. So, why not?"
The new season of MAFS is currently airing on Lifetime every Wednesday at 8 pm EST.