'Married at First Sight': Kirsten and Shaquille Share a Sweet Bonding Moment Over Hating the Same Food
Married at First Sight couple Shaquille and Kirsten were getting along nicely at their wedding reception, sharing a sweet moment laughing about the food they were served. Just as they started to learn more about each other and what they had in common, they figured out they both had a distaste for the same salad.
Some viewers have concluded that many of season 16's five matches seem incompatible. But there's still hope that Kirsten and Shaquille could make a lasting love connection.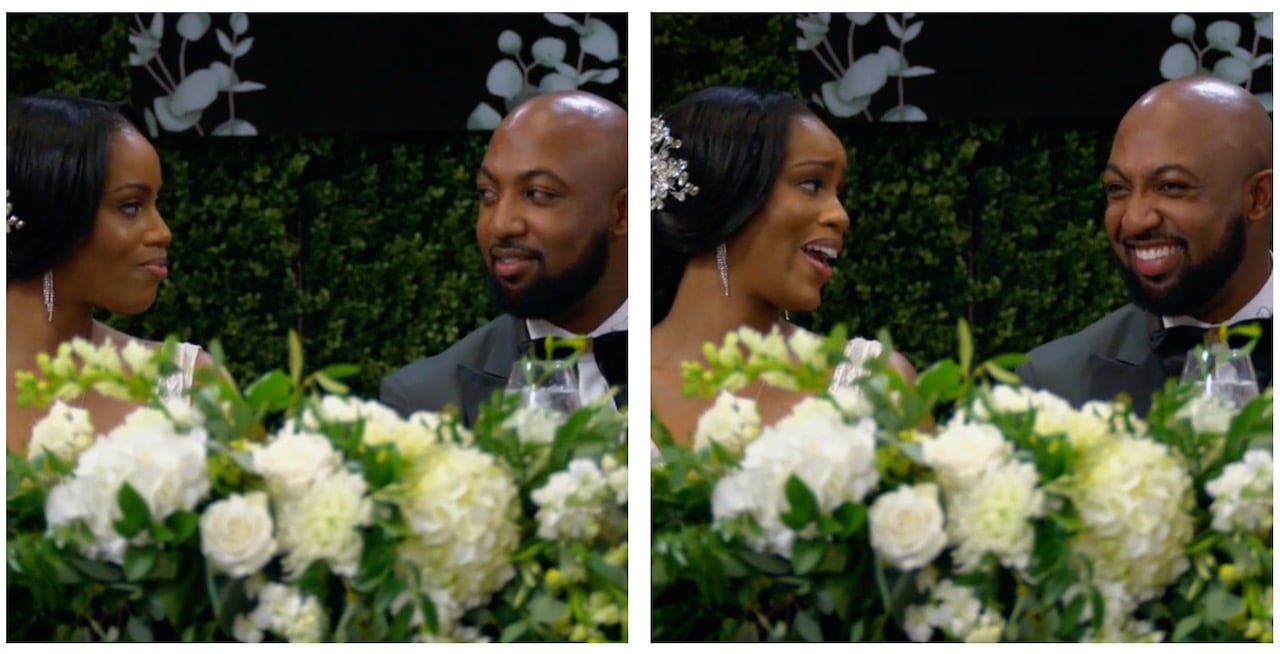 'Picky' Kirsten gave Shaquille 2 strikes after they met on 'Married at First Sight'
After Kirsten met Shaquille at the altar, she shared that he had two strikes against him — that he was bald and younger than her. But, on the bright side, she did think he had a great smile and pretty teeth.
Kirsten also complained to the camera that Shaquille didn't ask to kiss her at the altar. This led to her offering her cheek instead of a more traditional just-married kiss. That was a move that some Married at First Sight viewers found awkward, even "cold as ice."
Notably, their circumstances are unique, and we're not suggesting Kirsten should be ashamed for doing what was comfortable for her. But, on the other hand, it probably wasn't Shaquille's ideal to get a cheek on his wedding day. And he didn't seem to know that she would have liked him to ask permission for a kiss.
But, this could be their first lesson in the importance of communication, should they end up as a couple to remain married.
Kirsten and Shaquille shared a sweet laugh when they didn't want to eat their vegetables
At their wedding reception as married strangers, Kirsten and Shaquille discovered they had an interesting commonality. Initially, Kirsten came off as a bit lukewarm on Shaquille, but things seemed to spark a little more between the couple as they waited for their wedding dinner.
They started to chat, and when they were each presented with a plate of what looked like burrata salad, they had the same thought. They didn't want to eat it.
After they looked at each other and agreed that the salad looked unsavory, they shared a sweet laugh. Then, Kirsten confessed she started to like Shaquille a little more once she got to know him. So, fingers crossed, they may be one of the rare couples that last.
'Married at First Sight' fans on Instagram are rooting for Shaquille and Kirsten
Shaquille seemingly impressed Kirsten again when he performed a lap dance for her while removing her garter with his teeth at their reception. She told him to keep his clothes on — until later. In a clip of part of the dance shared on Instagram, fans generally agreed the couple seems to be headed in a good direction.
"I think she was put off a little at first because of her preconceived notions, but I think (hope) they'll have fun together. They really do make a good match (on paper)," someone commented. Another popular reply reads, "I love him! I hope they make it work!"