'Married… With Children' Creators Had Roseanne Barr in Mind for a Specific Role
'Married... With Children' is a beloved sitcom — and show creators had a role specifically for Roseanne Barr.
Married… with Children aired at a very controversial time due to many reasons. For starters, many of the show's viewers thought that the family was named after the controversial serial killer Ted Bundy whose crimes heightened during the '70s.
The show's creators debunked the myth saying that the family was named after famous wrestler King Kong Bundy. However, if the show's writers had had their way, they would have cast comedian Roseanne Barr for a pivotal role on the show. Find out which part Married… with Children creators had in mind for Barr.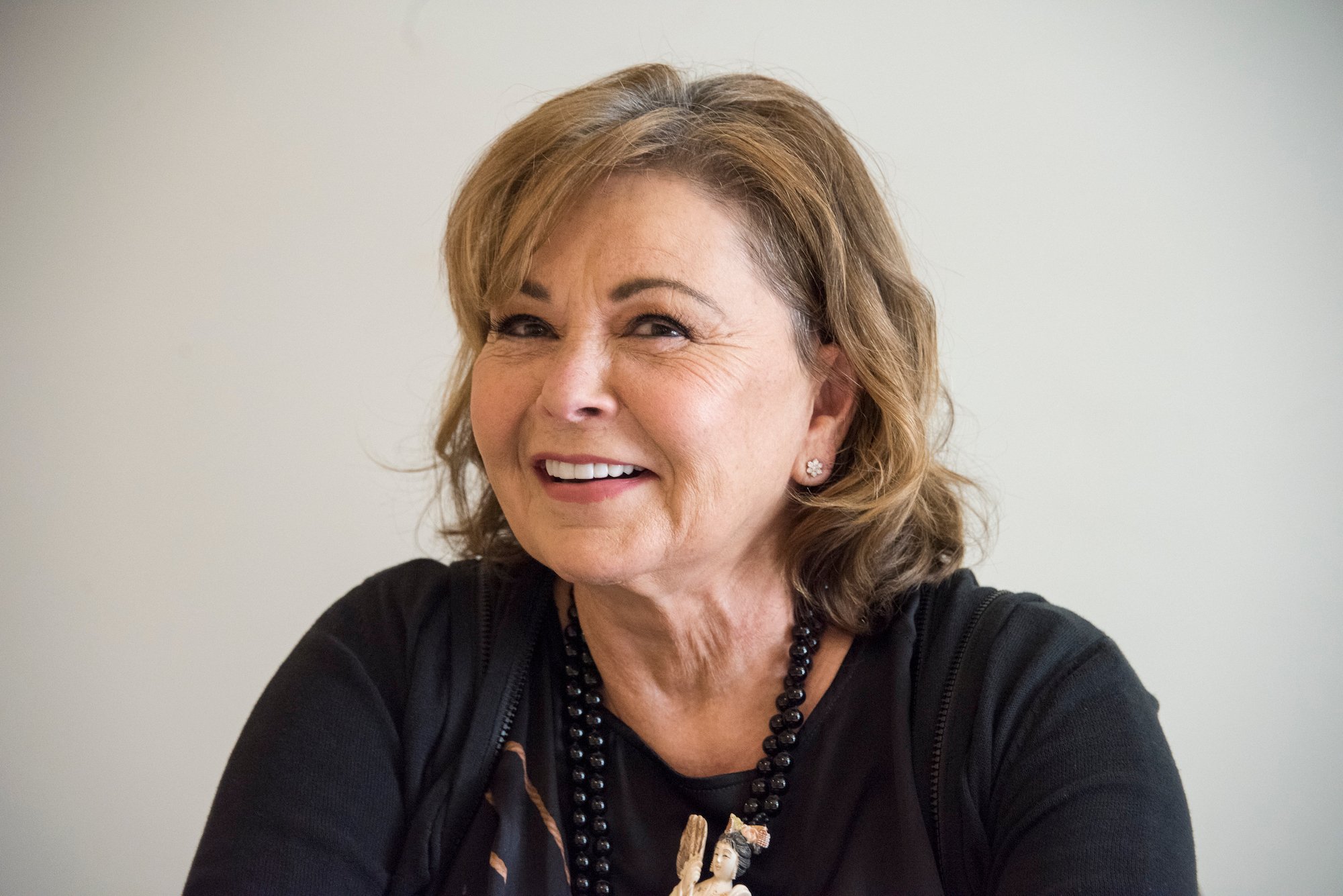 'Married… with Children' took a drastic departure from standard sitcom programming
Married… with Children is a sitcom that aired for 10 years on Fox. The show followed a suburban Chicago family called the Bundys. The family patriarch Al Bundy was a former glorified high school footballer who eventually became a women's shoe salesman who is perpetually unhappy with his life and his seemingly failing attempts to better himself.
Al's wife Peggy is depicted as an attractive woman whose shortcomings include her laziness and selfishness. The Bundy couple had two teenage children called Kelly and Bud. Kelly is seen as a fashionable teenager who isn't particularly smart.
She, however, makes up for her lack of intelligence with a thriving social life. On the other hand, Bud is a dysfunctional child who likes to think that he's a ladies' man but can never get it together. The show aired around the same time when family-centric shows like The Cosbys were airing.
Family-centered sitcoms at the time tended to portray picture-perfect families, which almost always did the right thing. However, much like Roseanne, which also aired around the same time as Married… with Children, the latter took a drastic departure from regular sitcom programming.
Married… with Children showed the irreverence of dysfunctional home life. The Bundy family always seemed to be scheming and bickering at one another, making it difficult for viewers to find a heartwarming life lesson at the end of every episode.
The show started with a different cast
Actors Ed O'Neill and Katey Sagal played the dysfunctional couple, Al and Peggy, on the show. The couple was very iconic due to their different approaches to life. Sagal was primarily responsible for styling Peggy on the show. She showed up at the audition dressed like a former cocktail waitress because she thought that was how Peggy would dress like.
While Al and Peggy mostly stole the show throughout, their children became equally recognizable in future seasons. Actor Christina Applegate brought the beautiful Kelly to life while David Faustino played Bud. Applegate went on to have a thriving film and television career.
Meanwhile, Faustino went on to do voice work after the show ended. While it's difficult to imagine other actors playing Kelly and Bud, Applegate and Faustino weren't the original choices to play the Bundy children when the show started. In the show's unaired episode, actor Tina Caspary portrayed Kelly while Hunter Carson played Bud.
The show's creators created this role specifically for Barr
Barr is famous for her titular show. Although she lies low nowadays because of her controversial remarks on Twitter, Barr had a thriving career that spans four decades. When Married… with Children's creators, Ron Leavitt and Michael G. Moye thought of the show's script, they had two actors in mind for Al and Peggy.
According to Mental Floss, the show's writers pitched the show with actor Sam Kinison and Roseanne Barr as Al and Peggy Bundy. However, both actors' managers informed Leavitt and Moye that their clients only shot for movies and not television. Although we can't imagine how Married… with Children would have been without Sagal and O'Neill, it would have been interesting to see Barr and Kinison play the Bundy couple.