Martha Stewart Has 21 'Glorious' Peacocks On Her Farm
There are a ton of celebrity homes and real estate worth seeing, but most of them can't compare to Martha Stewart and her land, especially her farm. Between the different kinds of plant and animal life, there isn't a shortage of things to see.
More recently, however, NY Post came out saying Stewart had 16 peacocks on her farm — Stewart clapped back, saying she doesn't just have 16 of the beautiful birds but 21. And that's not the only cool animal life roaming around!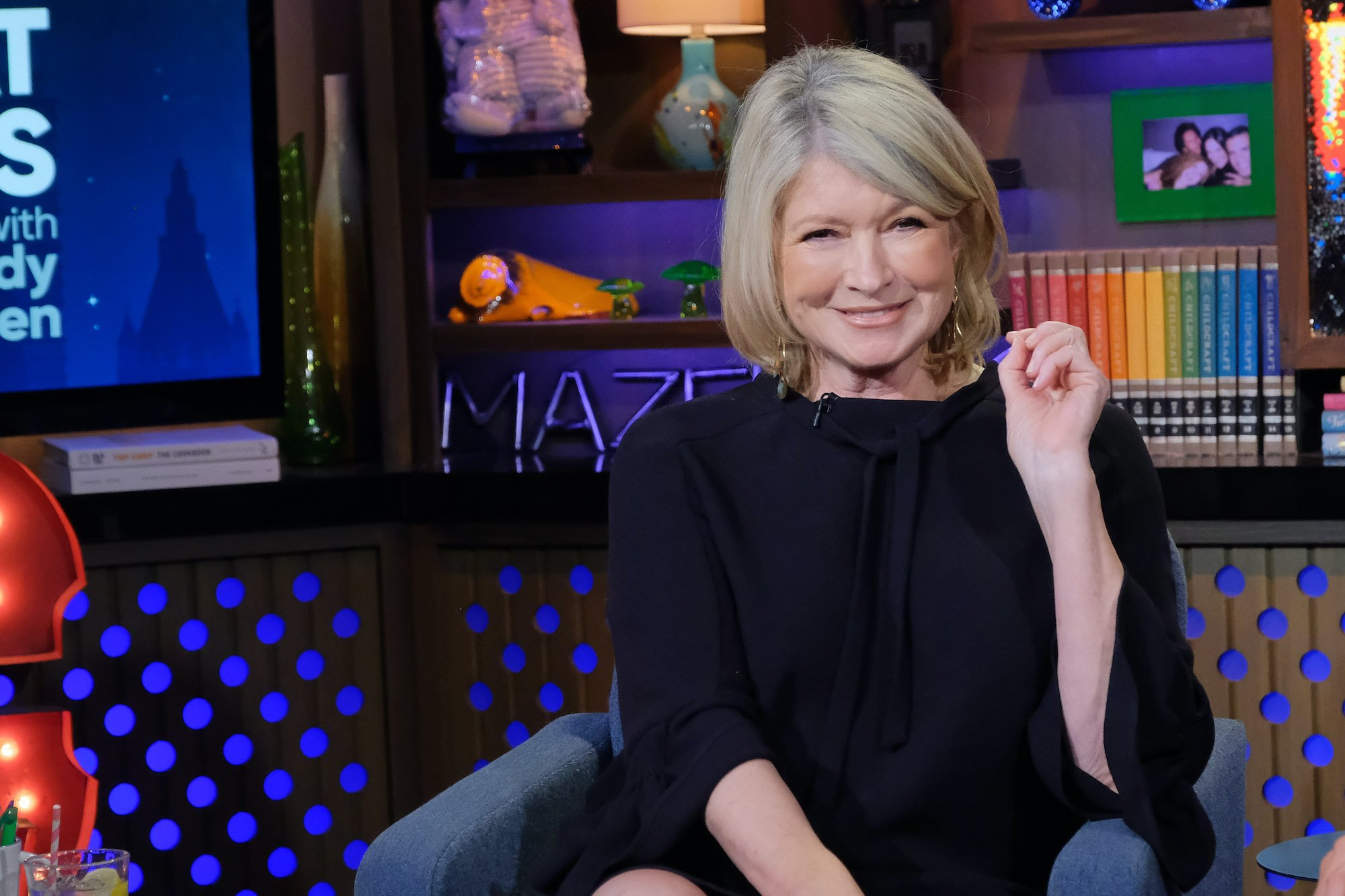 Martha Stewart is a successful businesswoman
Martha Stewart is a businesswoman and entrepreneur, author, TV personality, chef, and more. Her cooking abilities and presentation are what set her apart from other chefs, but there's also no denying her canny ability to expand her empire into nearly every area of cooking.
She's best known for her cookware, cookbooks, TV shows, and more. According to Biography, Stewart started growing her lifestyle brand after teaching herself and training herself in gourmet cooking, beginning her journey with "a catering business in the late 1970s, and soon became known for her gourmet menus and unique, creative presentation."
Her first cookbook Entertaining in '94 would pave the way for many more publications. So much so, that the year of her first publication is still less than the number of books since — 97! And the renowned author is far from done. Two more publications were added in 2021 with no real end in sight.
Her farm and what lives in it
Farming for the Martha Knows Best star isn't just about improving her family's health and the taste of her home-cooking, but also the relaxing nature of the wonderful creatures that roam the area freely. According to People, other farm life includes cats, dogs, horses, peacocks, ducks, geese, chickens, canaries, and more.
And although she's known for her talents in the kitchen, Stewart revealed, "I do not bake for my pets. I have made them cookies and crackers, but not on a regular basis." The Food Network star added, "But I do make their food, all their food."
Stewart clarifies in a tweet after NY Post reports 'Fake News'
In May 2021, NY Post wrote an article about "How one man learned that six peacocks are better than one." In the article, the writer originally referenced Stewart and her farm, stating, "Martha Stewart keeps 16 peacocks on her 153-acre New York farm." Stewart took to Twitter to correct their number, calling their claim 'fake news.'
NY Post has since updated the number to 21, and Martha Stewart has moved on to new matters, including her recent 2021 publications Martha Stewart's Very Good Things: Clever Tips & Genius Ideas for an Easier, More Enjoyable Life and Martha Stewart's Fruit Desserts: 100+ Delicious Ways to Savor the Best of Every Season: A Baking Book. Fortunately, her Twitter is filled with farm news, and we'll likely hear more about her 'glorious' peacocks and new additions!
RELATED: Our Favorite Celebrity Chefs Take Us Inside Their Gorgeous Home Kitchens