Martha Stewart Insists Home Bakers Pay Attention to Her Most Helpful Baking Tip
Some of us are naturally skilled in the kitchen, and others of us are . . . well, not. If you're one of those who have had more than your fair share of kitchen disasters, it might be worth it to turn to the pros in order to get some tips. There's a thriving community of celebrity chefs who have risen to fame for exactly this reason, after all. 
Sure, plenty of celebrity chefs make more headlines for their feuds and their flashy personas than they do their actual cooking abilities, but The Food Network rose in popularity as a DIY space for instruction and education. Many people still turn to celebrity chefs — whether via television or YouTube — to get helpful tips that really do make a difference in their cuisine. 
Martha Stewart is from the old guard of celebrity chef instruction, and her tips for cooking are tried and true.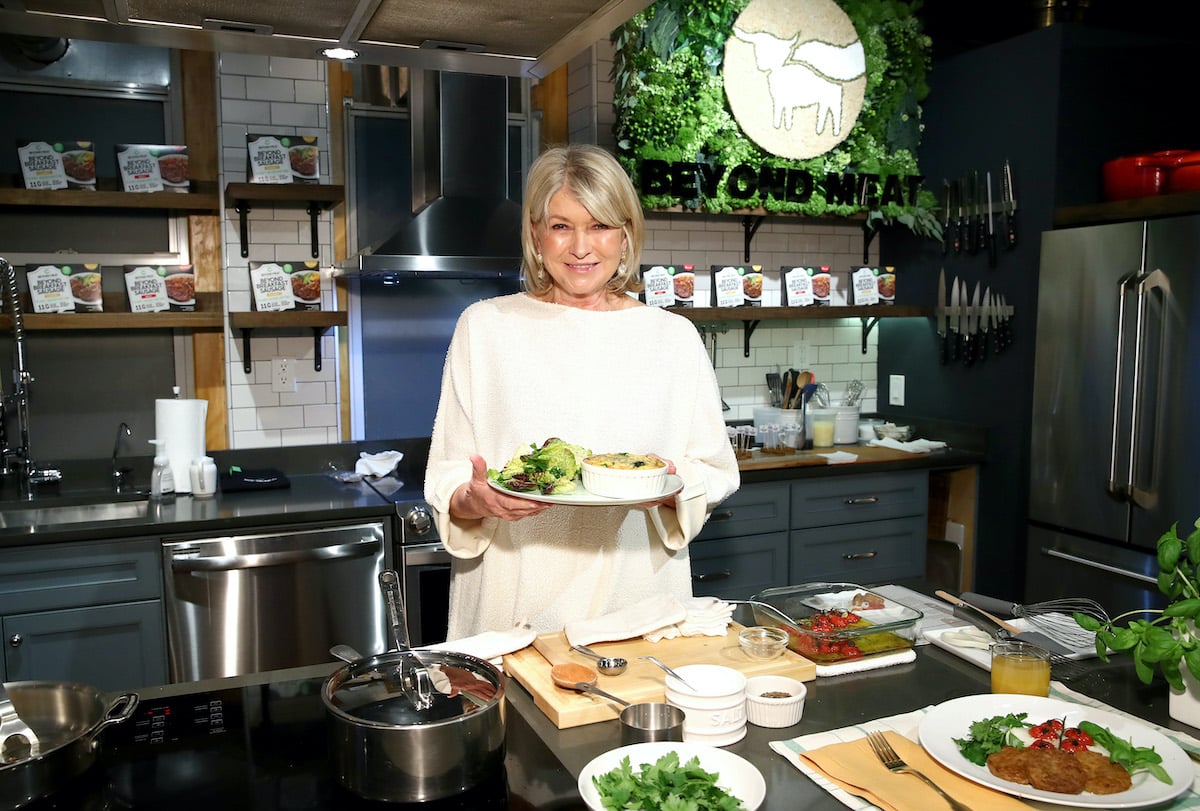 Martha Stewart has worked hard for her success
Born in New Jersey in 1941, Stewart starting modeling when she was just 13 years old. As Biography.com reports, Stewart was one of the very first celebrities to successfully turn her own lifestyle into a "brand" — something that has now become common in everything from Gwyneth Paltrow's Goop to Kourtney Kardashian's Poosh.
Stewart got married in 1961 and had a daughter six years later. She renovated her family's 19th-century farmhouse and then turned to learn gourmet cooking, using Julia Child's recipe book as a guide. 
She translated her new hobby into a thriving catering business that soon had everyone talking and was worth $1 million. Soon after, she wrote her first book, which was called Entertaining and became a best-seller. Her life from that point forward was something of a whirlwind.
She had best-seller after best-seller on the charts, separated from and later divorced her husband, ended up in prison for insider training, and made a comeback after her release that included befriending rapper Snoop Dogg. 
Martha Stewart makes fancy presentation accessible
Stewart rose to fame as a caterer with an eye to detail in her gourmet cooking business, but these days, she makes things much more accessible for the average home chef. Stewart's YouTube channel is brimming with tips from the practical to the extravagant. 
Followers can learn how to organize their pantry for easy access to ingredients or how to make a perfect tiramisu. From making a simple lemon glaze for cookies to pulling off a delicate filling for a macaron, Stewart's expertise still lies heavily in baking.
This baking tip from Martha Stewart will help home chefs
Baking, in particular, can be difficult for home chefs. Compared to other cooking styles, baking typically requires more precision and attention to detail. A minute misstep can have disastrous results for the final product. From cakes with soggy bottoms to scorched edges, getting a cake or other baked good to come out just right can seem like an impossible task mastered only with wizardry.
Stewart, however, ensures home chefs that they have the power to bring their baked goods into the world with perfection — if they'll just practice patience and diligence. As People reports, Stewart was quoted telling would-be bakers to make sure they follow the instructions to a T. 
"If the ingredient list calls for '1 cup sifted flour,' then sift it first before you measure. If it calls for '1 cup flour, sifted,' measure before sifting," Stewart explained. This tiny detail — just the difference of a single comma — can impact how the final product turns out.