Martha Stewart Refuses to Put Snacks Out for Dinner Guests
Cooking fans adore Martha Stewart's recipes, as she's known for her delicious, easy-to-make meal ideas and down-to-earth personality. But Stewart's made it known there are some party behaviors she highly disapproves of, especially when they mess with her guests' appetites. Here's why she refuses to put snacks out for her dinner guests and what she prefers to serve instead.
What is Martha Stewart's most famous dish to serve at a dinner party?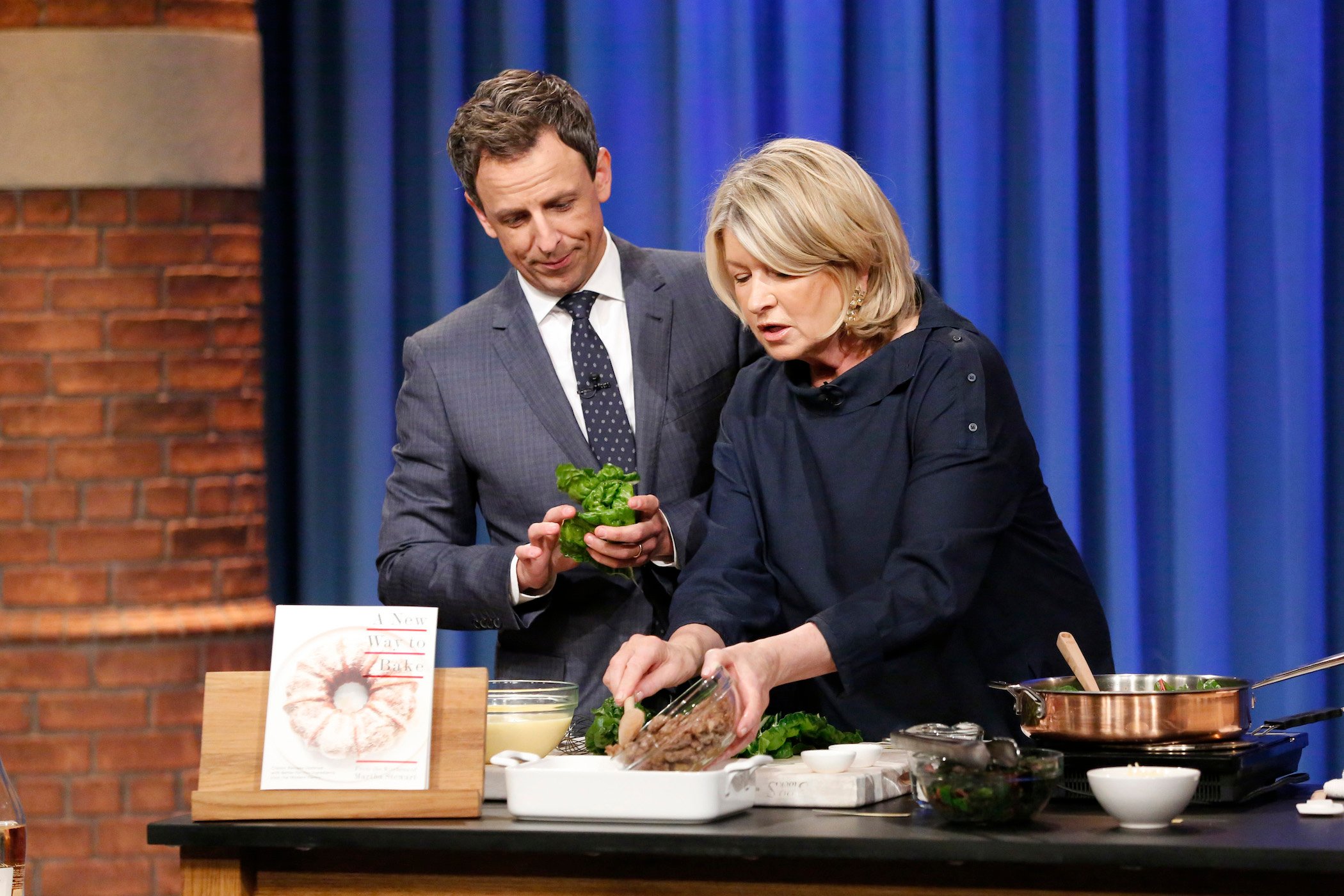 Many of Martha Stewart's recipes can be found in books and her website, but she has a few dishes fans know as her most famous. According to her website, she has 20 stand-out dishes — and her one-pan pasta pleases crowds everywhere.
"It's one of our most popular recipes and for good reason," the Martha Stewart website reads. "This is our original one-pot pasta recipe, inspired by a dish one of our food editors ate in Puglia, Italy." The dish involves adding linguine, cherry tomatoes, an onion, garlic, red pepper flakes, basil, and oil altogether in a pot to cook. It doesn't get much easier than that for a dinner party.
On a similar note, Stewart loves using her slow cooker to make delicious meals. She describes her slow-cooker pot roast as "the ultimate Sunday supper," and her slow-cooker corned beef and cabbage is great for the St. Patrick's Day season. For fans of poultry, she also lists her perfect roast chicken as a fan-favorite dinner dish. An entire chicken is stuffed with lemon, garlic, and thyme prior to roasting.
She refuses to serve snacks to her dinner guests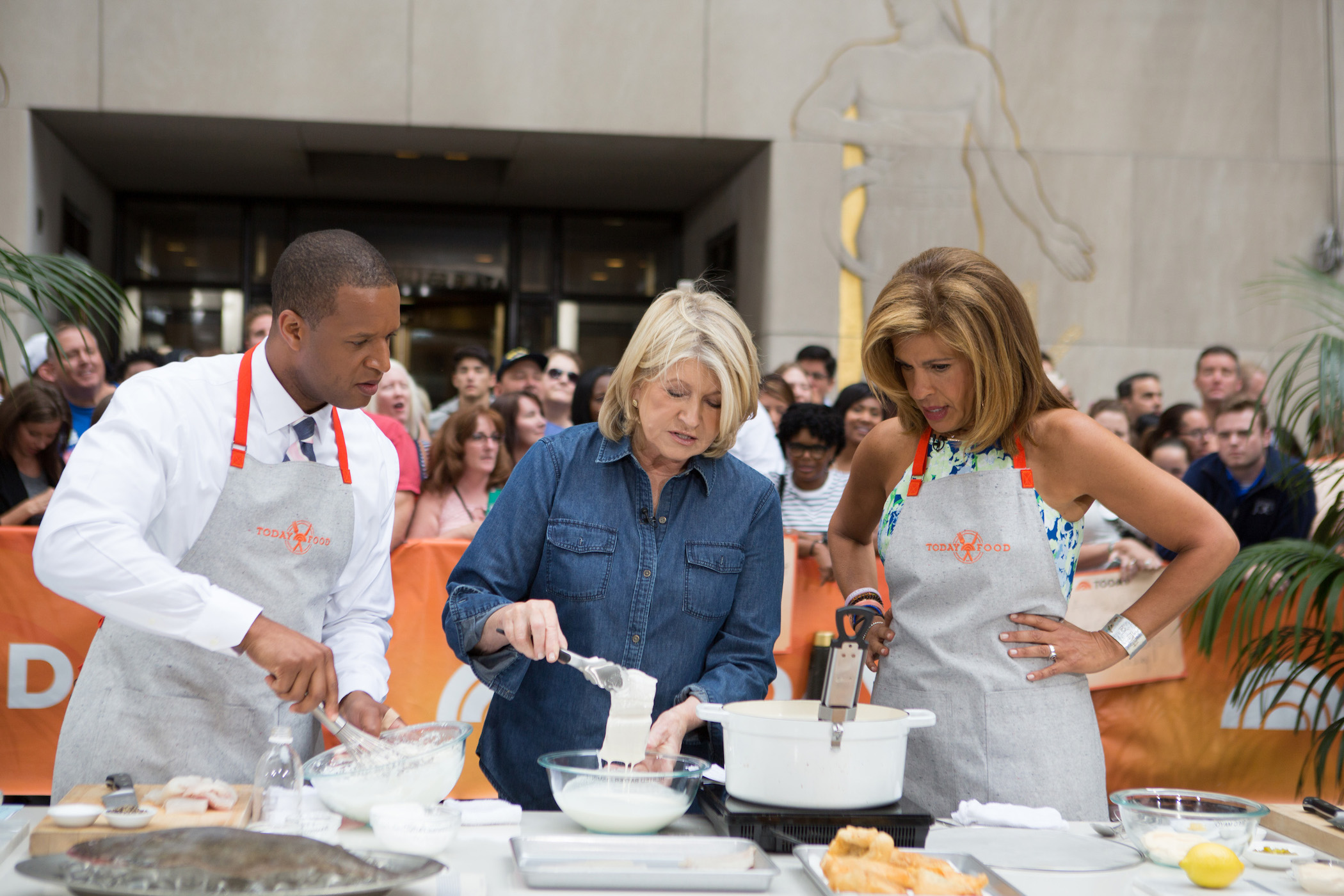 Anyone visiting Martha Stewart for dinner could surely expect the meal of a lifetime. But they shouldn't expect too many hors d'oeuvres. Stewart discussed cooking and food with The New Potato, and she noted she never gives her dinner guests snacks prior to the main meal, as this could potentially crush their appetite and spoil their dinner.
"Something that I always put out? I don't put out snacks," she said. "I don't put out hors d'oeuvres usually, because the dinner is, you know, very sufficient."
So, what does Stewart provide instead to go along with her famous recipes? "I have good wine," she added. "I always have a good drink or good wine."
When Stewart isn't cooking, she has the perfect hostess gift ready for whomever holds the party, too. "I usually bring a dozen fresh eggs to my hostess or host, in a basket, because that's something that's special to me," she added. "And they love getting the fresh eggs and they have them for breakfast."
Martha Stewart's cocktail recipes can take the place of any snack
Snacks will never get in the way of Martha Stewart's recipes — but she'll allow a few delicious cocktails before the big meal. She posted her best summer cocktails on her website. According to the chef, the ideal hot-day drink is "refreshing, it's fruity, and it's well balanced, making it the perfect libation to enjoy while soaking up the sun by the pool or in a hammock." Sounds like a great way to spend time before the main meal is served.
Stewart recommends a "classic" Aperol spritz, but really, any drink with fresh muddled fruit, spirits, and some sweetener is sure to please. She suggests knowing the formula of a spritz is paramount to creating your own perfect summer treat and getting ultra-creative with whatever alcohol and fruit you have in your home.
As for wine, Stewart has her own brand we're sure she loves sharing with her guests.
Check out Showbiz Cheat Sheet on Facebook!