Martha Stewart Said She'll 'Never, Ever Buy' These 3 Grocery Store Ingredients
Everyone knows and loves Martha Stewart's recipes, as she's made a name for herself in the food world thanks to her fabulous contributions. Over the years, Stewart's made it known what ingredients she loves and could go without. And it seems there are three grocery store ingredients she'll never touch. Here's what they are.
Martha Stewart's recipes call for high-quality ingredients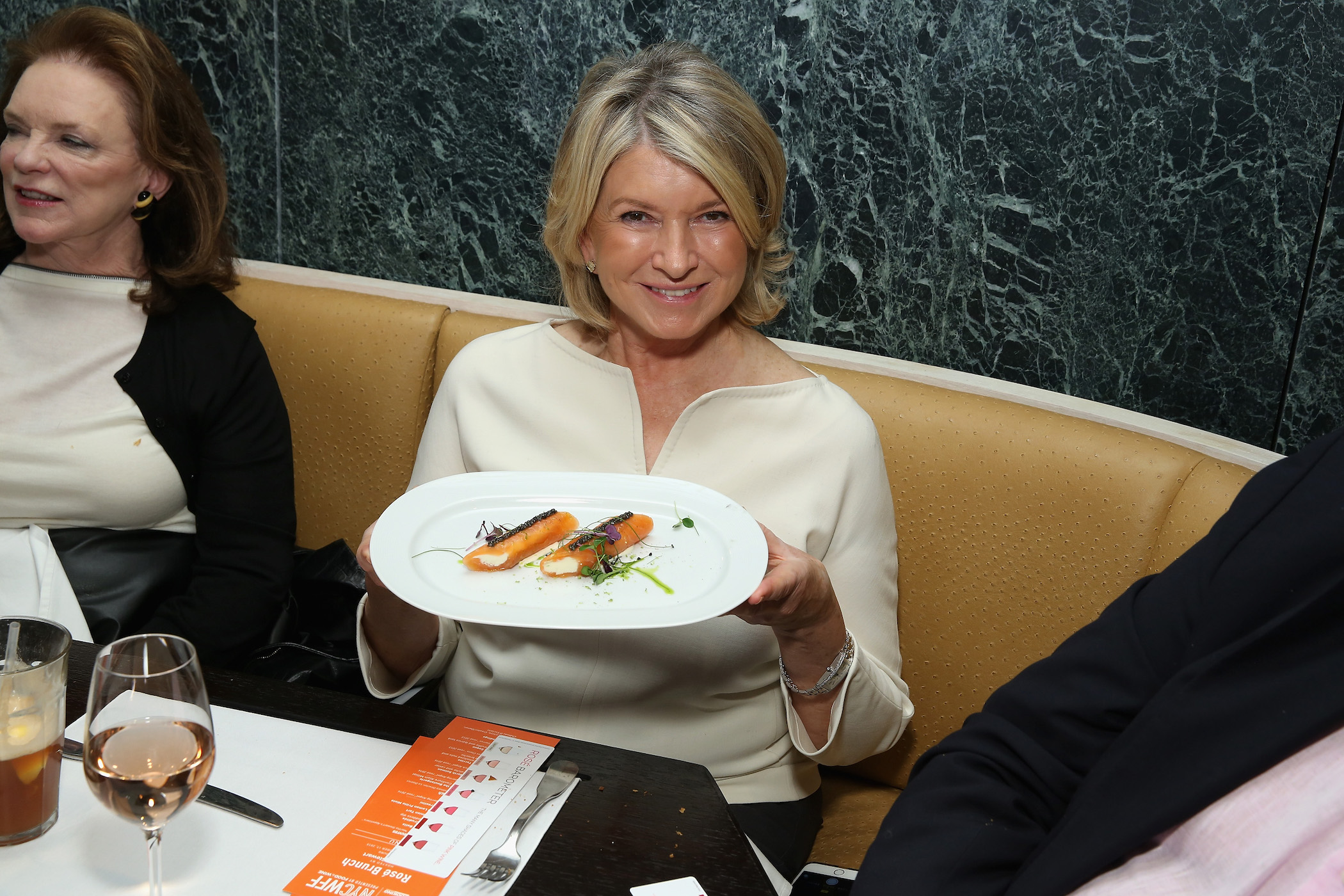 Fans adore plenty of Martha Stewart's recipes, as she's a stickler for fresh ingredients that elevate any dish, no matter how simple. And Stewart isn't just all show, either. When it comes to her own diet, she chooses high-quality foods to fuel her day.
According to Mashed, Stewart drinks green juice every single morning. "[Green juice is] very important," she explained. "You can be the most beautiful person on earth, and if you don't have a fitness or diet routine, you won't be beautiful." When it comes to concocting the juice, she uses her own, home-grown spinach, mint, parsley, oranges, lemons, and cucumbers.
Even when it comes to snacking, Stewart does it right. Mashed notes she told Town & Country her favorite snacks include "really good" organic peanut butter, pickled herring, or liverwurst. And when it comes to lunch, she sticks with something fresh and gourmet. "I record my radio show, and my staff makes me a nice lunch in the kitchen, usually fish — whatever's freshest and line-caught — and a salad," she told Harper's Bazaar. "I drink water and herbal tea, a blend of catnip, elderberry, and horehound."
She said she'll 'never, ever buy' these 3 grocery store staples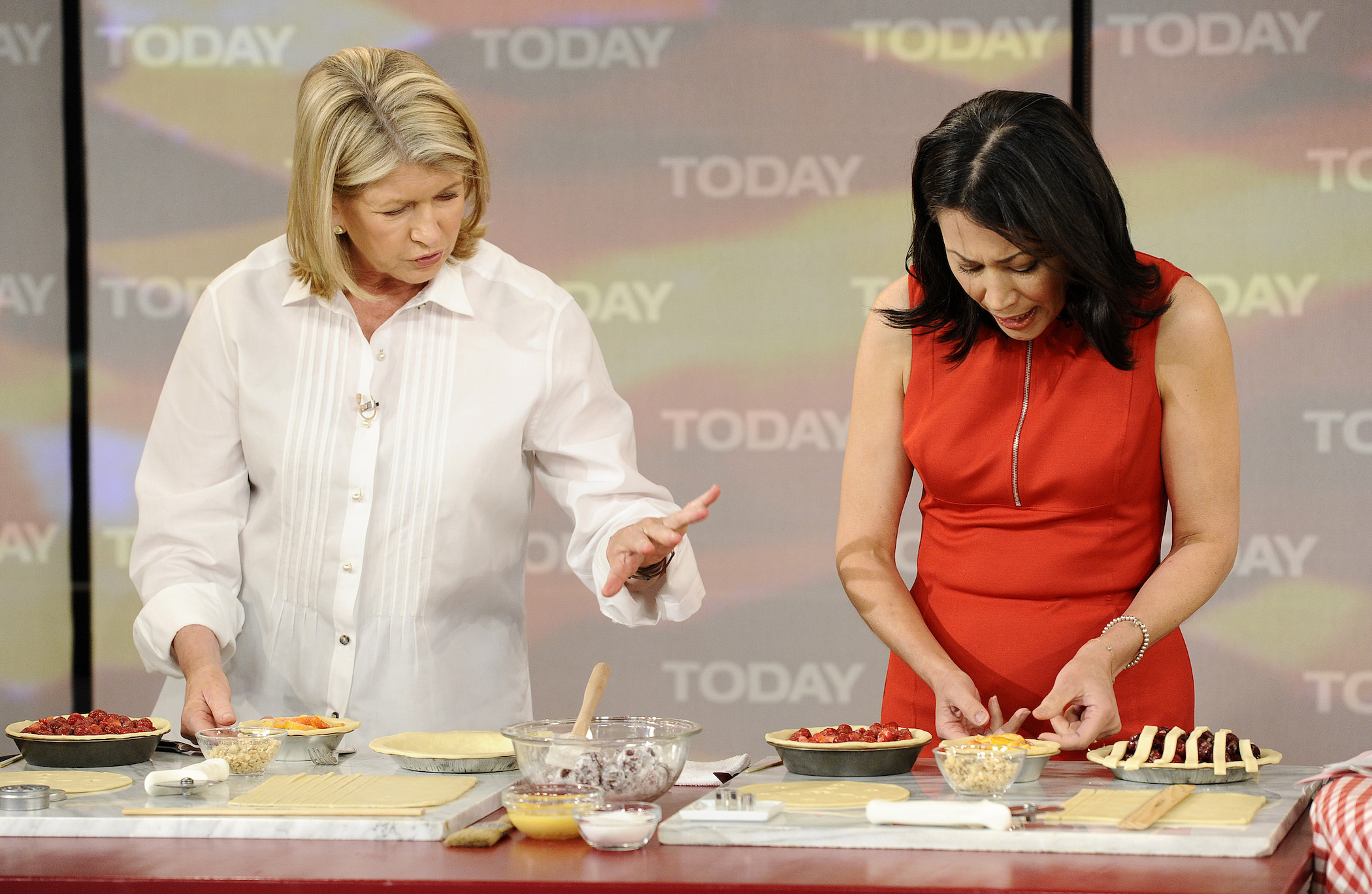 While Martha Stewart's recipes always suggest fresh ingredients, Stewart herself isn't perfect all the time. She noted to Town & Country she also loves processed American cheese slices every now and again. But there are a certain few grocery staples she'll absolutely never touch.
"There are so many things in the grocery store that I would never, ever buy," Stewart shared with The New Potato. "I mean, a lot. Factory-farmed meat – forget. Non-organic milk. And GMO [genetically modified] vegetables."
It seems Stewart never buys eggs, either. She has fresh eggs of her own — and she's even taken to giving them as gifts. "I usually bring a dozen fresh eggs to my hostess or host, in a basket, because that's something that's special to me," she added. "And they love getting the fresh eggs and they have them for breakfast."
What is Martha Stewart's favorite meal?
For anyone visiting Martha Stewart's home for a meal, they may never get to see her cook with non-organic milk, genetically modified veggies, or factory-farmed meats — but it seems she's perfectly fine without them. And she creates her favorite meal, breakfast, seamlessly without any of the above.
"I am a creative breakfast cook," Stewart said of her favorite meal, according to the Food Network. "I have my own chickens and my own eggs. As a result, I try to use them in different creative ways – mostly on Sunday mornings when I invite my horseback-riding friends over for breakfast."
She has a few words of advice for those who wish to become masters of the kitchen, too. "Don't be afraid of ingredients, and try to master difficult tasks," she added. "It'll make the simpler tasks much easier."
We're looking forward to Stewart's new show, Martha Gets Down and Dirty, on Discovery+.
Check out Showbiz Cheat Sheet on Facebook!