Martha Stewart Says She Unexpectedly Went on a Date With Larry King
One person who wasn't afraid to try and try again to find love is Larry King. He married multiple times and dated a few fellow TV hosts. This is what Martha Stewart shared to remember him.
Larry King married 8 times
The talk show host got married eight times to seven different women. His last wife was Shawn Southwick King. They got married in 1997 and later separated with King filing for divorce.
"I'm sorry about the marriage," he told People. "I'll always care for my wife. But it just hit a point where we didn't get along." King talked about his multiple marriages.
"I got married a lot," he said. "But in my head, I'm not a marrying guy. When I grew up, nobody lived together. If you fell in love, you got married. And so I married the ones that I loved. But what I loved at 20 is not what I loved at 30 and what I loved at 30 is not what I loved at 40."
The women he married had different types of jobs. But none of them have high profiles as the legendary talk show host. However, it has been revealed that he went on a date with at least two very famous women who have managed to host their own shows.
Martha Stewart said they went on a date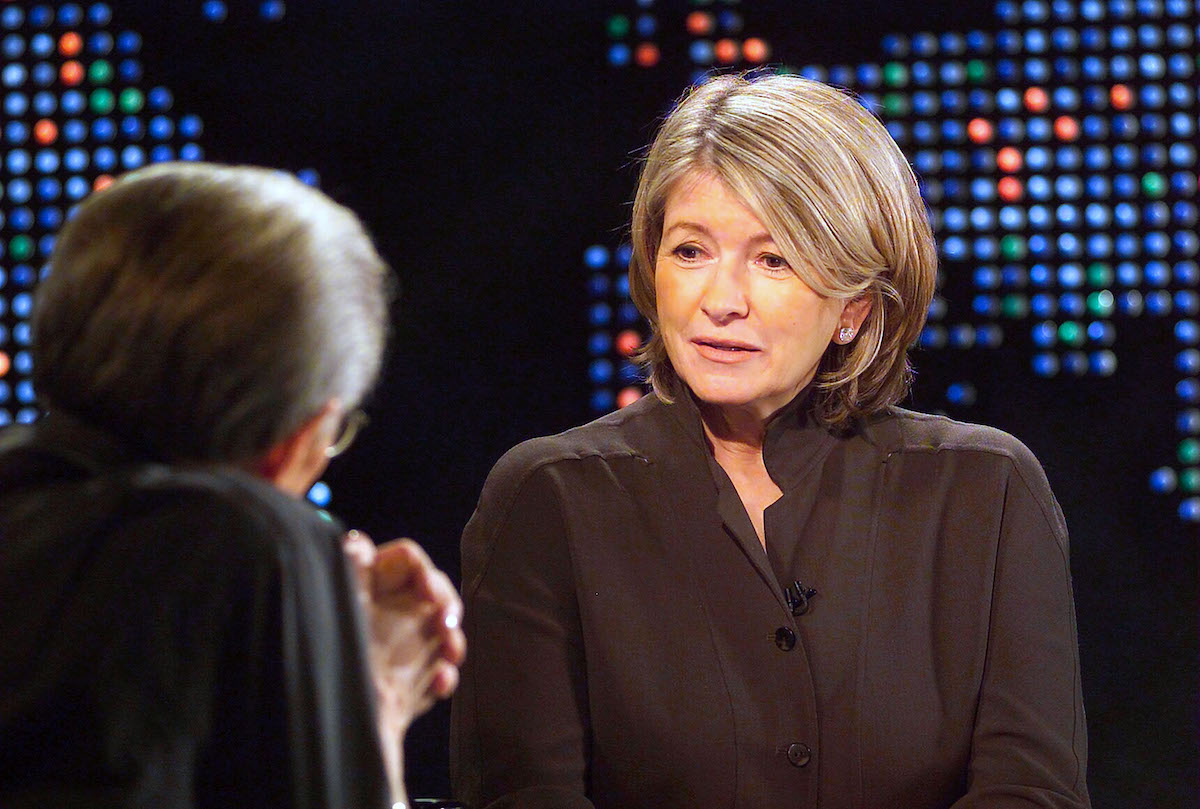 Stewart shared a video on Instagram to remember the talk show host. The video shows her introducing King on her show and teasing the fact they once went on a dinner date.
"I have a secret to reveal: We actually went out on a dinner date. I thought it was a business date, but turned out it was sort of a dinner date," she explained.
Stewart captioned the video with, "Larry king [sic] and I were friends and I was interviewed by him many times. It was fun to turn the tables once or twice and i [sic] interviewed him a couple of times on my show! Please watch."
King did interview Stewart in 2001, and he talked assumed someone who would date her would have to live in her shadow. She denied this and he asked if that meant she meets strong men.
"Oh, yes, or intelligent men who can teach me a lot of stuff, too," she answered, according to CNN. Stewart wasn't the only famous woman to talk about her date with King.
He also went on a date with Katie Couric
Once again King tried to find love with another host. Katie Couric went on a date with him when she was around 30 years old because she thought she would learn something from the experience. King said he thought they might be a good match given they work in the same field.
Couric talked about the date with Couric on her talk show. They both have very different memories about the date.
She told King that she was looking for someone closer to her age. Couric also might have lied saying she had a roommate to stop the date from going further. But Couric said in the end they became very good friends.