Marvel: Andrew Garfield Blamed Sony for 'The Amazing Spider-Man 2'
'The Amazing Spider-Man 2' killed the Andrew Garfield version of the character. The actor has been open about the studio's role.
It's wild to consider nearly two decades have passed since Tobey Maguire first played Peter Parker in Sam Raimi's original Spider-Man movie. The character has gone through multiple iterations, including Tom Holland's current version in the Marvel Cinematic Universe. But between Maguire and Holland, Andrew Garfield remains the overlooked middle child of the Spider-Man actors. And he blames the studio for that.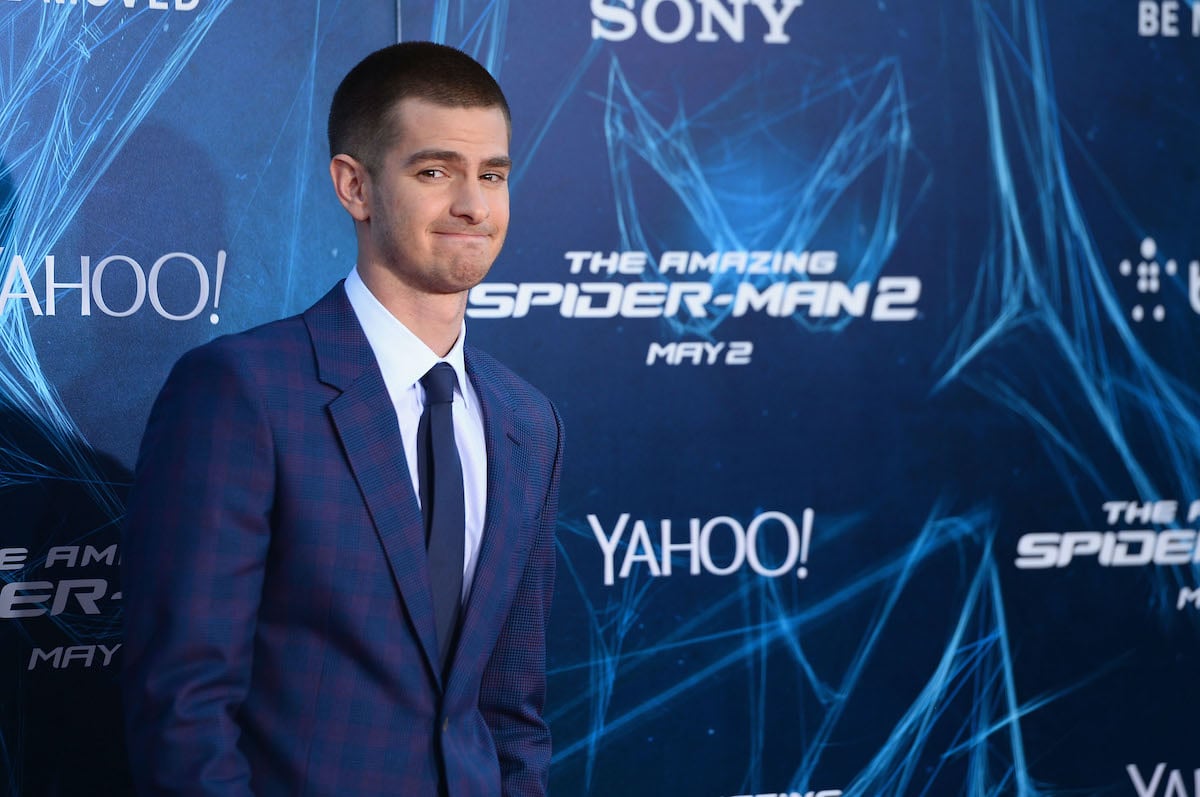 'The Amazing Spider-Man' successfully rebooted the Marvel hero with Andrew Garfield in the iconic role
Although 2007's Spider-Man 3 was a blockbuster hit, making the movie was a huge struggle for Raimi. The director faced conflict behind the scenes, resulting in a muddled movie with too much going on. Add to this the tepid response from fans and critics. And ultimately, Raimi's planned Spider-Man 4 was cancelled. Instead, five years later, Sony brought in Garfield to headline The Amazing Spider-Man franchise reboot in 2012.
The Amazing Spider-Man breathed new life into the series, thanks in part to Garfield's chemistry with co-star Emma Stone. In the end, the first film earned $758 million worldwide, according to Box Office Mojo. So Sony didn't waste time getting a sequel in development. But 2014's The Amazing Spider-Man 2 suffered many of the same production issues as Spider-Man 3, including a shoe-horned in tease for a Sinister Six movie.
Andrew Garfield blamed Sony for tampering with their newly relaunched version of Spider-Man
Soon after the movie's disappointing reception, Garfield admitted how his superhero sequel lost its way during production. While the actor said he was "very passionate about Spider-Man," he told The Daily Beast The Amazing Spider-Man 2 was ultimately done in before it ever hit theaters.
"I read the script that Alex [Kurtzman] and Bob [Orci] wrote, and I genuinely loved it. There was this thread running through it. I think what happened was, through the pre-production, production, and post-production, when you have something that works as a whole, and then you start removing portions of it — because there was even more of it than was in the final cut, and everything was related.

Once you start removing things and saying, 'No, that doesn't work,' then the thread is broken, and it's hard to go with the flow of the story. Certain people at the studio had problems with certain parts of it, and ultimately the studio is the final say in those movies because they're the tentpoles. So you have to answer to those people."
Garfield has openly addressed how his tenure as Peter Parker was mishandled. Still, he revealed he was thankful for the experience. According to the actor, he was able to tackle "deep scenes that you don't usually see in comic book movies, and I got to explore this orphan boy." It's just a pity for fans so little of that thematic resonance made it to the screen in the end.
Rumors continually swirl around Andrew Garfield's involvement in 'Spider-Man: No Way Home'
Of course, rumors continue to claim Garfield will reprise his version of Peter Parker in Marvel Studios' upcoming Spider-Man: No Way Home. Although the actor emphatically denied his involvement, that isn't stopping fans from imagining the Marvel multiverse uniting him with Maguire and Holland. Perhaps the film could tie in Sony's long-held plans for the Sinister Six.
For his part, Garfield has always seemed open to coming back as Spider-Man. Neither he nor Maguire got proper send-offs in their respective franchises. In that way, it would be fitting for Spider-Man: No Way Home to serve as their dual swan song. Past on-screen foes like Alfred Molina and Jamie Foxx will return in the new movie. So it's anyone's guess how far Marvel will go.