Marvel Star Anthony Mackie Objects to Falcon and the Winter Soldier Romance: 'Homosexuality Has Been Exploited'
When Marvel gave The Falcon and the Winter Soldier their own Disney+ series, it rekindled fan theories. Fans who thought Sam Wilson (Anthony Mackie) and Bucky Barnes (Sebastian Stan)'s bromance would turn into something more reawakened those hopes. But Mackie isn't having any of it, and he's concerned that it's diminishing actual same-sex relationships.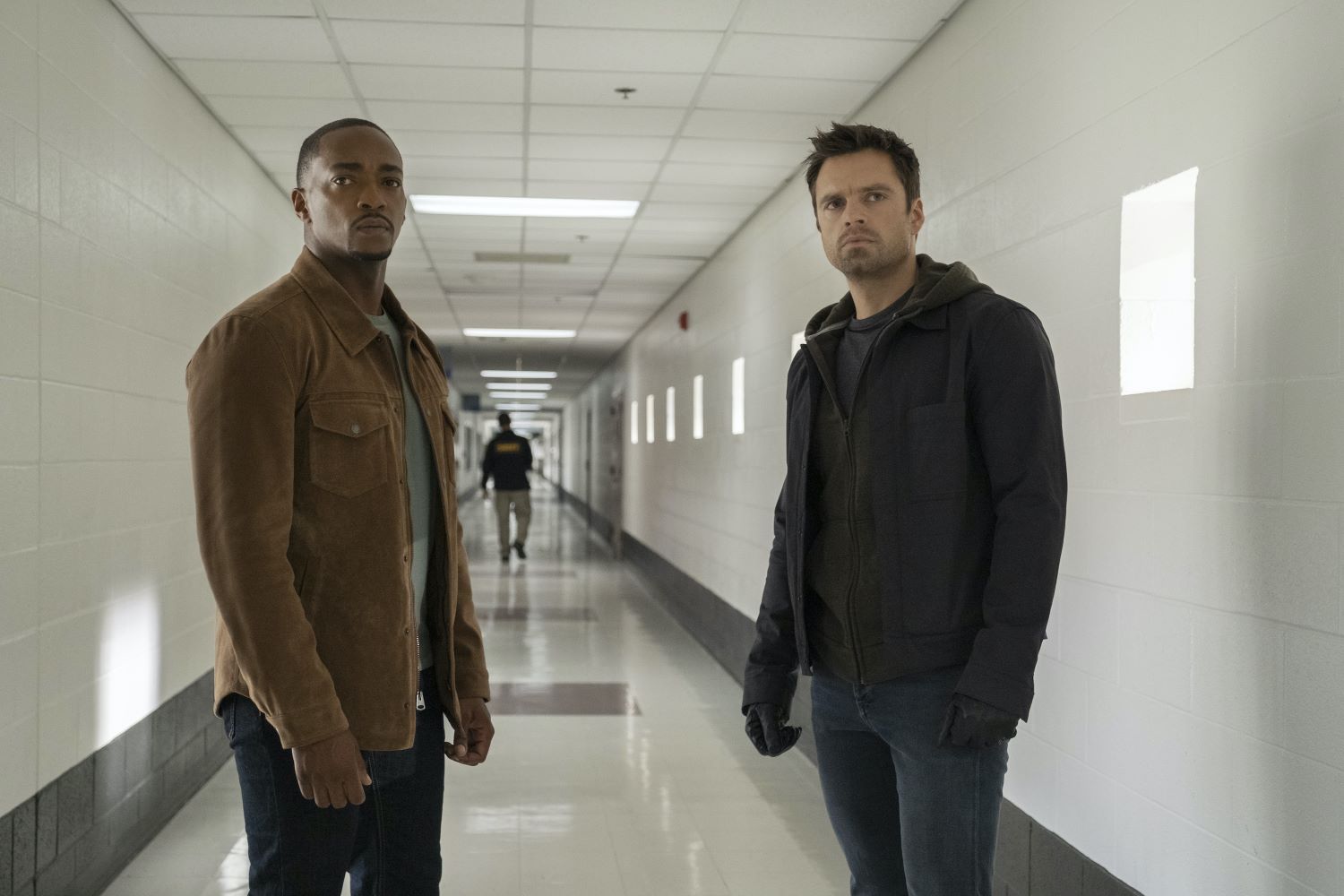 Variety spoke with Mackie for their Awards Circuit podcast on June 17. Mackie explained why it's just as important for Sam and Bucky to be friends. The Falcon and the Winter Soldier is now streaming on Disney+.
Is it true that Sam is in love with Bucky in Marvel Movies?
The Falcon and the Winter Soldier picks up after the events of Avengers: Endgame. Sam's family faces financial hardships despite his having helped save the universe. Bucky still has PTSD from his Winter Soldier days. Mackie worried it diminishes their friendship to try to twist it into a romance.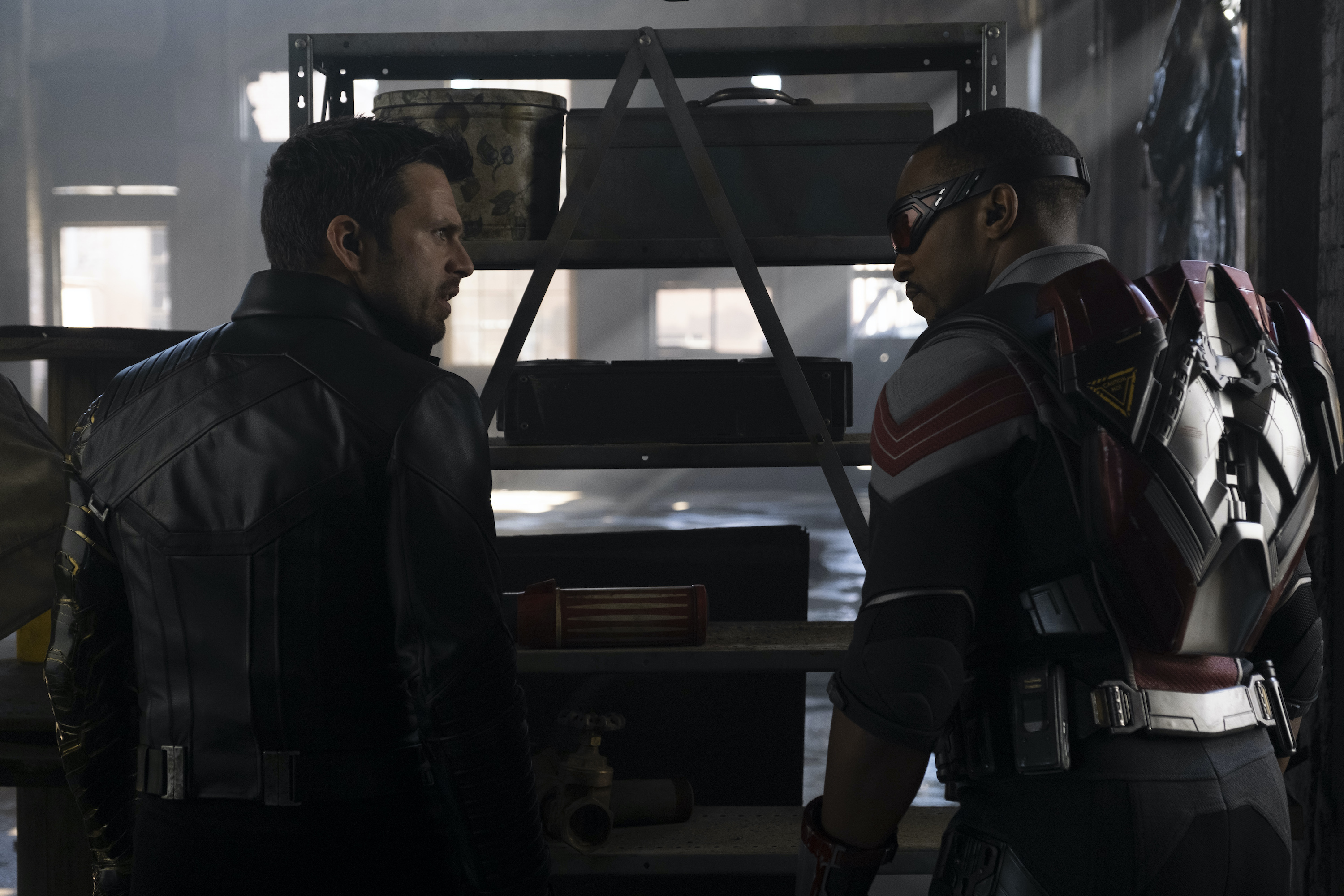 So many things are twisted and convoluted. There's so many things that people latch on to with their own devices to make themselves relevant and rational. The idea of two guys being friends and loving each other in 2021 is a problem because of the exploitation of homosexuality. It used to be guys can be friends, we can hang out, and it was cool. You would always meet your friends at the bar, you know. You can't do that anymore, because something as pure and beautiful as homosexuality has been exploited by people who are trying to rationalize themselves. 

Anthony Mackie, Variety, 6/17/21
Anthony Mackie says 'The Falcon and the Winter Soldier' was about something else
Sam and Bucky teamed up to battle the new Captain America (Wyatt Russell), who failed to live up to Steve Rogers' ideals. They tried to save a new generation of Super Soldiers, and in the end Sam gave a speech about working with those displaced by The Snap.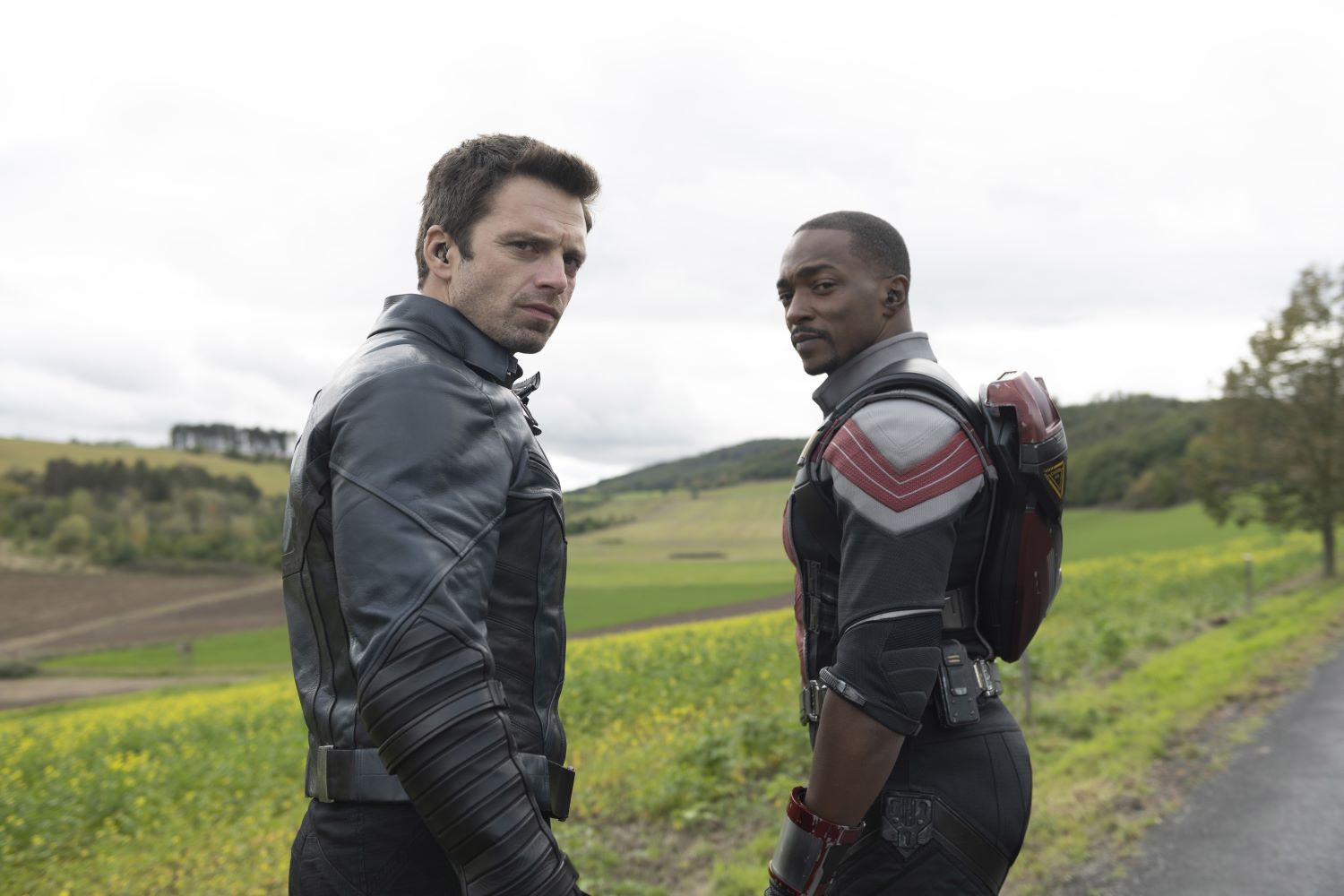 "So something that's always been very important to me is showing a sensitive masculine figure," Mackie told Variety. "There's nothing more masculine than being a superhero and flying around and beating people up. But there's nothing more sensitive than having emotional conversations and a kindred spirit friendship with someone that you care about and love."
This Marvel friendship is quite simple at heart 
Throughout The Falon and the Winter Soldier, Sam and Bucky were there for each other as they had been in the Marvel films. That's what was most important to Mackie.
"Sam and Steve had a relationship where they admired, appreciated and loved each other," Mackie said. "Bucky and Sam have a relationship where they learn how to accept, appreciate and love each other. You'd call it a bromance, but it's literally just two guys who have each other's backs."
Source: Variety 
Follow Fred on Twitter