This Marvel Avenger Had to Approve a 'Barb & Star Go to Vista Del Mar' Joke
Barb & Star Go to Vista Del Mar was the kind of comedy we needed after 2020. Kristen Wiig and Annie Mumolo wrote the film and starred as Barb (Mumolo) and Star (Wiig), two friends who take a vacation to Vista Del Mar. Barb and Star get embroiled in a supervillain (also Wiig)'s scheme and her henchman (Jamie Dornan). They're kind of superheroes themselves, but one Marvel Avenger had to approve one of their jokes. Fortunately, he did.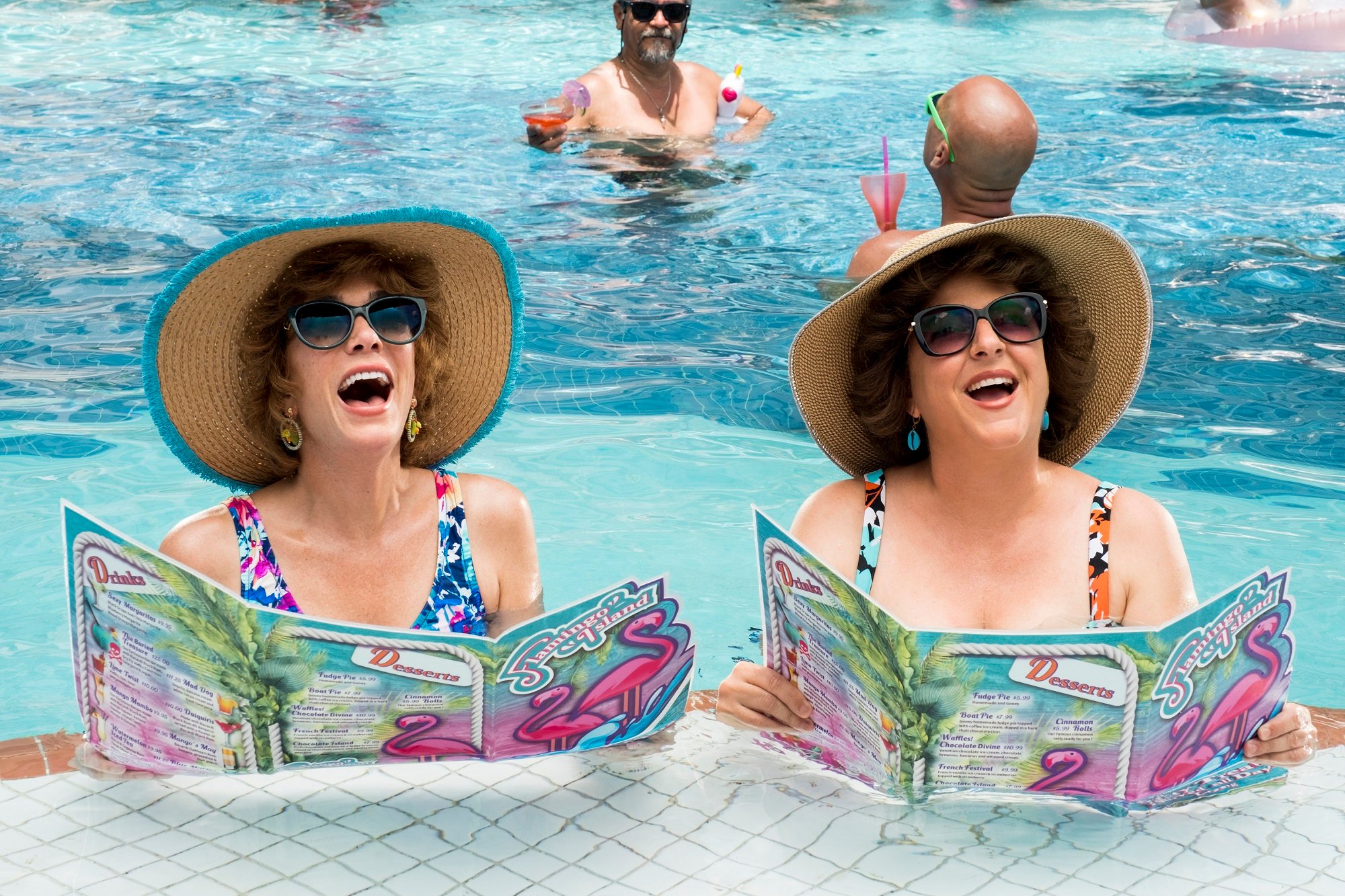 Barb & Star Go to Vista Del Mar is now available on Blu-ray, DVD and digital VOD. The Blu-ray commentary features Wiig, Mumolo and director Josh Greenbaum discussing the making of the film. They did have to clear one joke with a Marvel superhero. 
The Marvel Avenger referred to by 'Barb and Star'
Barb & Star Go to Vista Del Mar is not canon in the Marvel Cinematic Universe. Not yet, at least. There's just a mention of one of Marvel's greatest stars. When Barb and Star get on the plane to Vista Del Mar, they marvel at the complimentary airline magazine gifted them. It turns out, a Marvel hero is featured in the current issue.
"What, a free magazine?" Barb exclaims. "I have got to read this interview with Don Che-a-dle." Star agrees, "Oh, I love him."
The director of 'Barb & Star Go to Vista Del Mar' had to check with Don Cheadle
Cheadle has been acting in feature films since his cameo in the 1985 comedy Moving Violations. His career picked up steam in the '90s with a regular role on TV's Picket Fences and movies like Boogie Nights, Bulworth and Out of Sight. 
In 2010, Marvel chose Cheadle to replace Terrence Howard as James "Rhodey" Rhodes in Iron Man 2. This cemented Cheadle in the MCU for appearances as War Machine. Of course, everyone knows his name is pronounced CHEE-DUL. Two syllables, no A in the middle.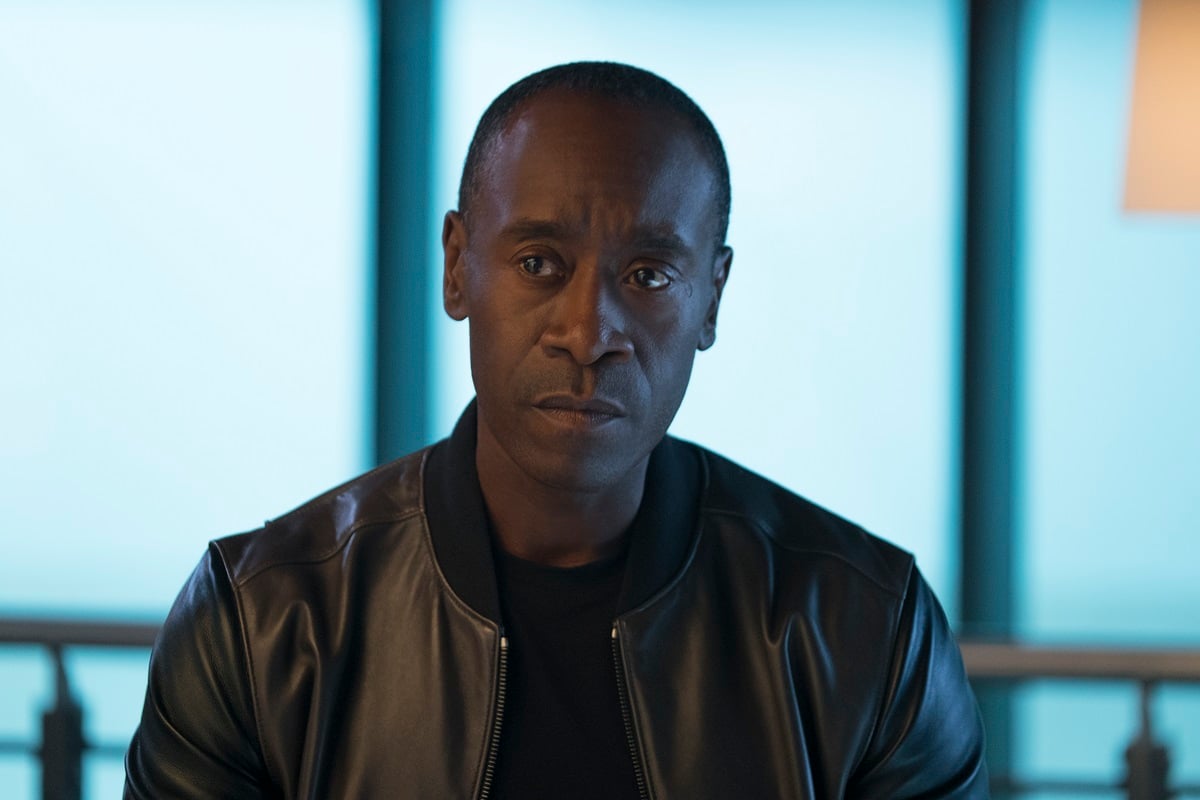 Usually, when a movie uses a clip of another movie, the actor in that clip has to sign off on the appearance. Cheadle does not appear in Barb & Star Go to Vista Del Mar but they still checked with him on mispronouncing his name. 
Don Cheadle was Marvel-ous
It fell to Greenbaum to run the joke by Cheadle. Or, at least, he reported on the commentary that the film reached out to Cheadle, who co-operated.
"We did have to reach out to Don Cheadle to make sure that it's OK that we say Don Che-A-Dle," Greenbaum said. "And he was fantastic."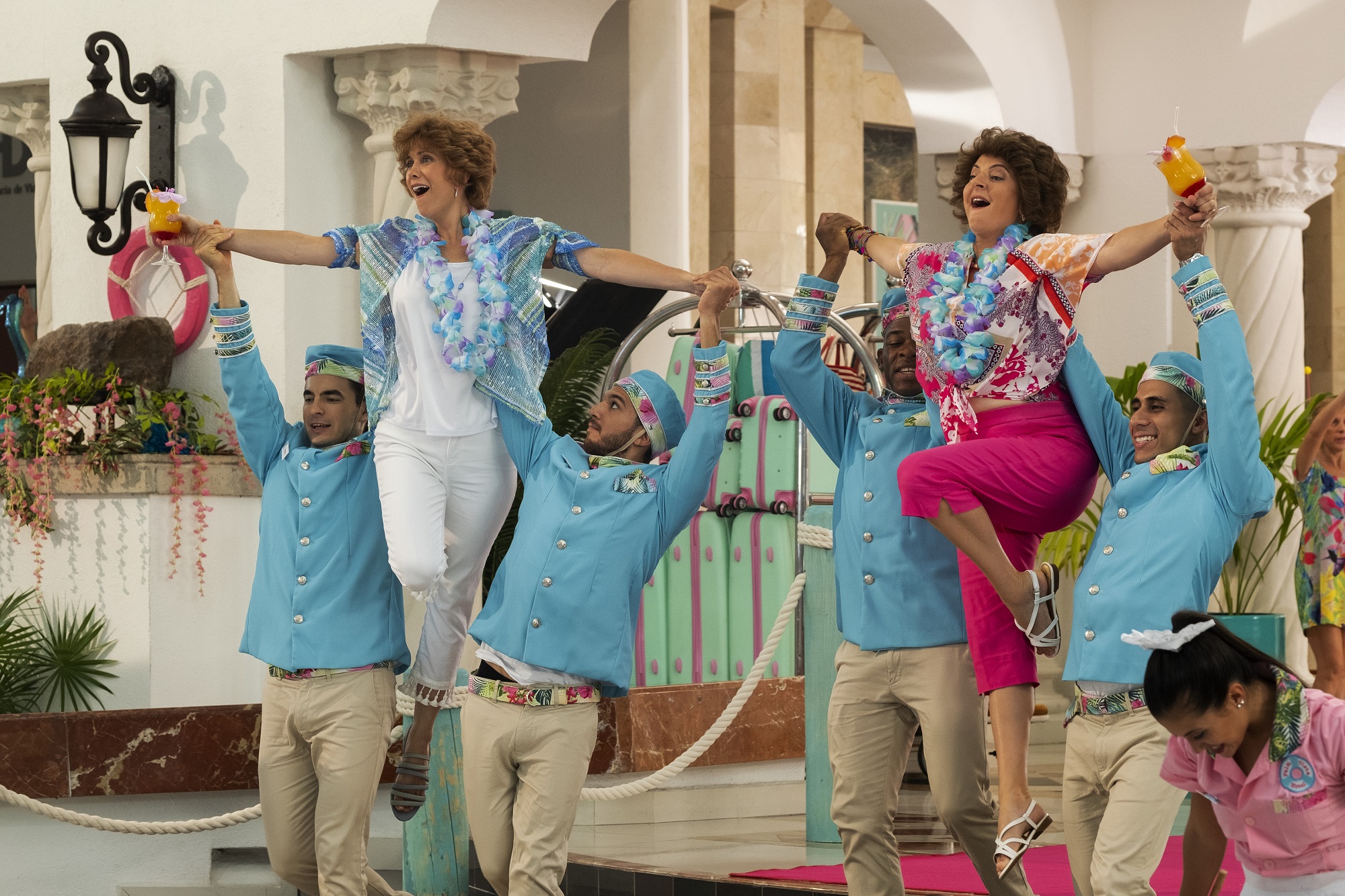 The fangirling was not acting, Wiig and Mumolo said. Although they do know how to say his name, Wiig and Mumolo love Cheadle just as much as Barb and Star do.
"Annie and I love Don Cheadle," Wiig said.
"We love him," Mumolo agreed.