Marvel Confirms the Name of Sophia Di Martino's 'Loki Variant'
The teasers for Marvel's Loki hinted at a buddy-cop dynamic between the Disney+ show's titular character and TVA agent Mobius M. Mobius (Owen Wilson). However, promotions for the series failed to prepare fans for the other spirited duo it would feature: Loki (Tom Hiddleston) and the female Loki variant (Sophia Di Martino) viewers meet during the final moments of the second episode. After the show's third installment, "Lamentis," this Loki variant has finally been given a name. It's one that those familiar with the comics might recognize: Sylvie.
Who is Sylvie? She could be Marvel Comics' Enchantress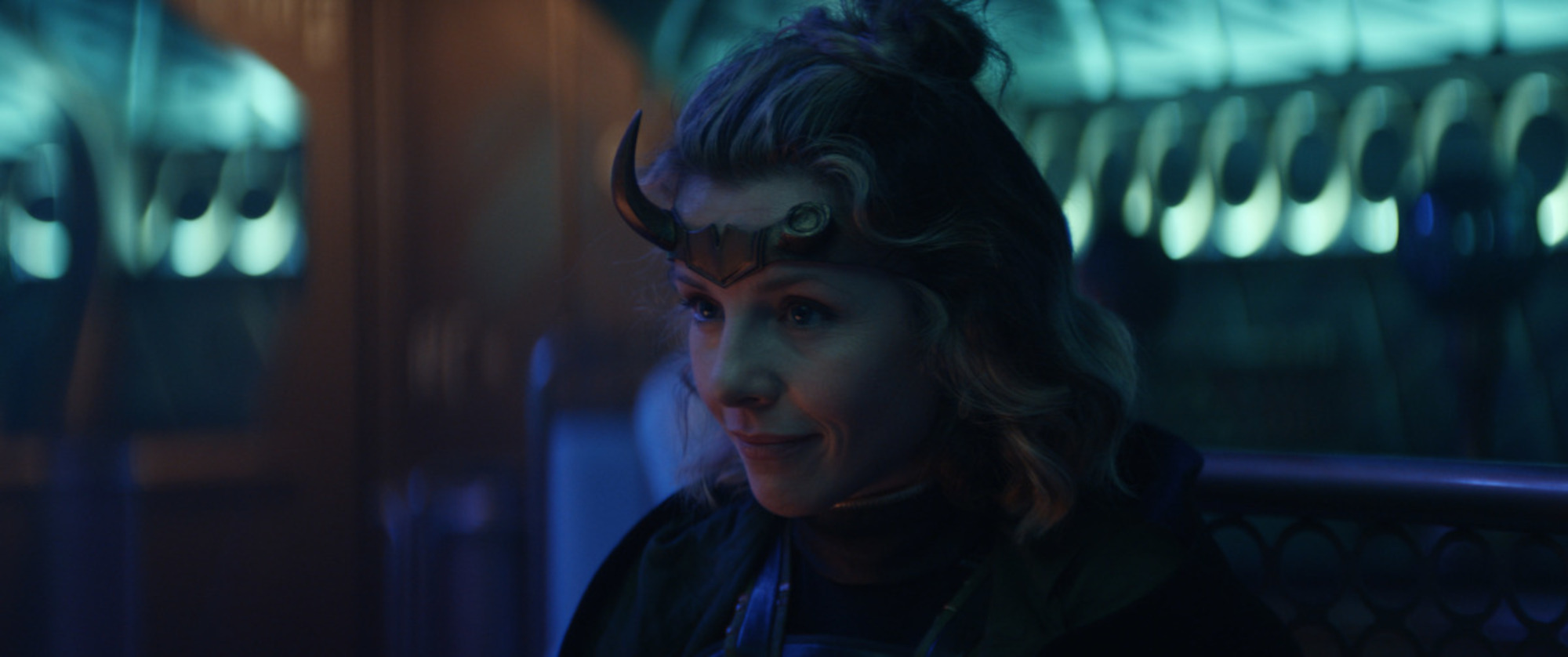 RELATED: 'Loki' Episode 2: Tom Hiddleston and Head Writer Michael Waldron Discuss 'Lady Loki' Reveal, What's To Come in Future Episodes
When a female Loki variant first appeared in the series, many fans assumed she was a version of Lady Loki. However, the fact that Sophia Di Martino's character goes by the name Sylvie suggests she's based on a different Marvel Comics villain: Enchantress.
According to Marvel, the comics feature two different versions of Enchantress, one of them known as Sylvie Lushton. In the comics, she begins her story as an ordinary girl from Broxton, Oklahoma. After she's granted powers by Loki, she eventually turns into a full-blown sorcerer. Her role jumps back and forth between that of a hero and a villain, with many stories portraying her as the latter.
Given that the Marvel Cinematic Universe's Loki wasn't previously aware of Sylvie's existence, the franchise could be taking liberties with her origin story. Of course, with the number of timelines introduced in this show, a different Loki could have created Sylvie.
Although Loki has set Sylvie up as a villain thus far, the show could also see her becoming more of an anti-hero, adopting similar grey morals to her comics persona. Her comments during "Lamentis" suggest the Time Variance Authority may be hiding something — and it wouldn't be the first time Marvel delivered such a twist.
Sophia Di Martino was surprised Marvel asked her to play the Loki variant
Whatever role Sophia Di Martino winds up playing in terms of Marvel Comics lore, the actor remains shocked about her casting. In an interview with Digital Spy, she admitted her surprise at landing the job.
"I was nine months pregnant when they told me they had the job," Di Martino explained, "so I was kind of like 'Are you sure?'"
The answer to that question appears to have been yes. Di Martino's character made her grand entrance during "The Variant," and she embarked on an adventure with Tom Hiddleston's trickster just one episode later. According to the actor, working with Hiddleston made her first foray into the Marvel Cinematic Universe easier. Not only did he have plenty of knowledge about Loki's character, but he watched over his new castmate offscreen, too.
"If you want to know anything about Loki he's the guy obviously," she told Digital Spy. "Lots of advice and he just really looked after me, so thanks. He made sure I didn't trip over anything and made sure I had someone to sit next to at lunchtime."
Could Sylvie serve as a potential love interest for Loki?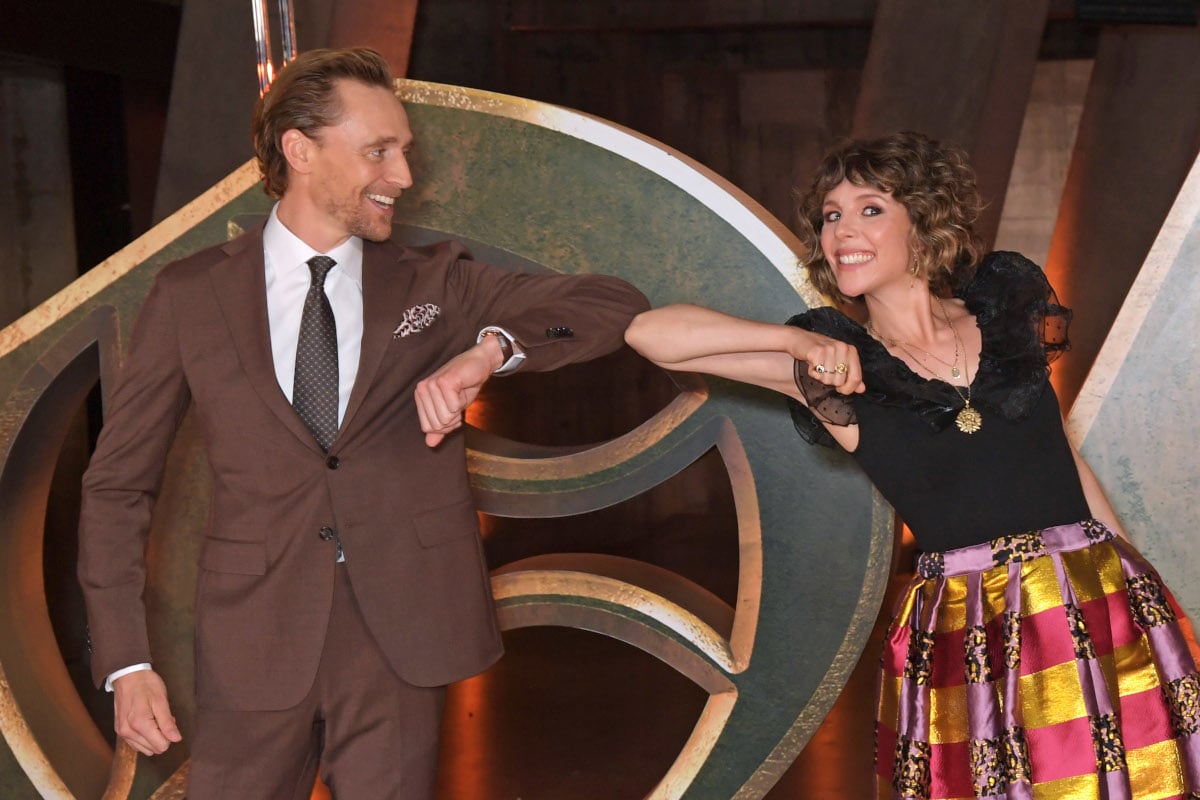 RELATED: Marvel's 'Loki' Could Be Hiding Its Main Villain In Plain Sight
It's nice to hear the Loki actors get along behind the scenes, even if their characters butt heads in the actual show. How the onscreen relationship between Loki and Sylvie will play out, however, remains to be seen. The two develop some chemistry while running from the Time Variance Authority in "Lamentis," but is it actually genuine?
As ScreenRant points out, Sylvie could be using her powers to keep Loki under her spell, a move that would firmly place her in a more antagonistic role. However, Marvel could be looking to give its trickster a love interest at long last. If the back and forth between the two characters is legitimate, they seem like a good match. (There's also something to be said about how in character it would be for Loki to fall in love with a version of himself.)
Even after a full episode of getting to know Sylvie, her role in Loki remains up in the air. Fans may know her name, but there's still so much to learn about this character. With only three episodes left, answers should be on the horizon — unless Marvel decides to leave viewers hanging and review this series for a second season.