Marvel Has a 'Dirty Little Secret' When It Comes to Superhero Movies According to Jon Favreau
The Marvel Cinematic Universe would not be where it is today if it wasn't for Jon Favreau. He landed the job of directing Iron Man way back in 2006. And he fought for Robert Downey Jr. to play Tony Stark.
Favreau had a specific vision when making the first film in the MCU. But the project wasn't like anything he had directed before. He says that Marvel has a "dirty little secret" when it comes to making superhero movies.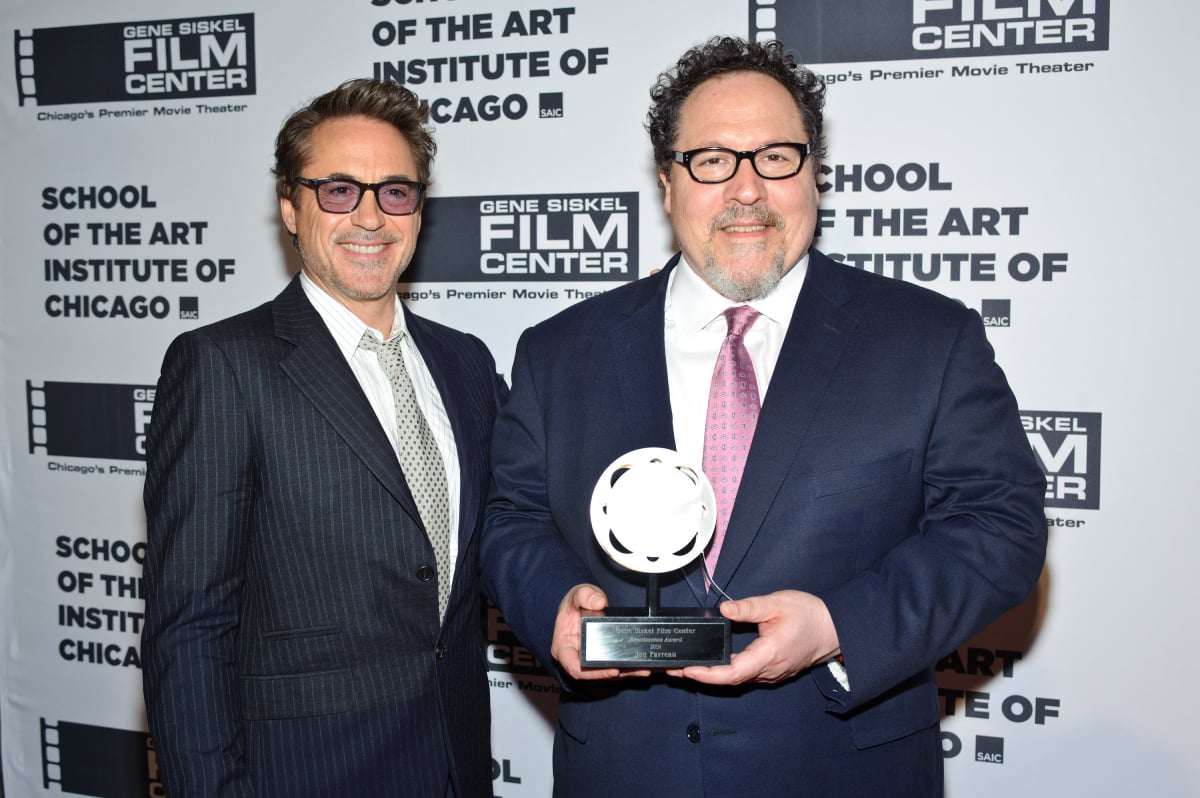 Jon Favreau wanted his Marvel movie to have an 'escapist dynamic' in the real world
Ahead of Iron Man's release in 2008, Favreau explained to Super Hero Hype! his thought process behind the decision to set the film in a real location like Afghanistan. While at the same time, preserving the "escapist dynamic" of a comic book superhero movie.
"I just tried to borrow a lot of the imagery from what you see in the news, set it in Afghanistan versus Vietnam, which is where it was set originally in the sixties, so it wasn't shying away from politics even then," Favreau explained.
"We really went out of our way to try to avoid making it polarizing as far as what the politics represent, but instead try to maintain an emotional reflection of the fear of our times."
Making 'Iron Man' plausible
Marvel gave Favreau a ton of control of the project, and he was the person who set the tone of the film. The director says he had a big sign in his office that said "plausibility," so that everyone who came in for a meeting would remember that was the tone he wanted for Iron Man.
"It did have to be believable, but it wasn't like all logic went out the window just because it was a superhero film," Favreau said. "Hopefully we took baby steps and developments that you could finally believe that when Iron Man steps onto the screen, you've watched it being designed and birthed and believe that the technology has evolved over the course of the film to the point that you see at the end."
Jon Favreau says Marvel has a 'dirty little secret'
With a budget of $140 million, you might think that Marvel wouldn't start filming until they had the script in place.  But according to Favreau, that's not the protocol with superhero films.
"Well, these movies don't really have scripts which are locked in a traditional sense. I mean it's sort of the dirty secret about these superhero films is the script is, unfortunately, the last thing to get the proper attention," Favreau explained.
The director added that it's part of the logistics process of making a Marvel movie. He says that you're always "chasing a date" and "chasing effects," so your priorities are in different areas. As a result, there is a team of writers who are working to try to conform to the larger story that is being told.
A look inside Marvel's movie-making process
Favreau explained that directors at Marvel understand the story. But from a writing perspective, the script is usually behind where the story has evolved to through storyboards.
"So you hit the set understanding what the scene is about, but how you get there is achieved in different ways," Favreau said.
He noted that sometimes he'll have a scene that he's very comfortable with, and that's been rehearsed. Other times, the thing you did the day before informs that. So, he'll go home and write a new scene and bring it in.
Jon Favreau was going for a 'more naturalistic feel'
Favreau also revealed that on the set of Iron Man, he and Downey would sometimes scribble down their ideas on a piece of poster board between takes. There were also times where Favreau would give the Iron Man star three different takes so he could try different things.
"Or, we'd have two cameras and Robert and Gwyneth [Paltrow] then would improvise different versions of the scenes. Hopefully, it gives it a more naturalistic feel than most of these big movies that feel very sort of high-bound by the size of the production," Favreau said.
Obviously, the director was on the right track with his approach to Iron Man. The film earned nearly $600 million at the box office and launched a cinematic universe that has made Marvel Studios billions.
All films and TV series in the MCU are available on Disney+.