Marvel's Elizabeth Olsen Hated Scarlet Witch's Costume in 'Avengers: Infinity War'
Elizabeth Olsen currently stars as Wanda Maximoff/Scarlet Witch in the new Disney+ series WandaVision. Scarlet Witch was first introduced in the post-credits scene of Marvel's Captain America: Winter Soldier. Olsen went on to appear as the character in Avengers: Age of Ultron, Captain America: Civil War, Avengers: Infinity War, and Avengers: Endgame.
While Olsen enjoys playing the character in the Marvel Cinematic Universe, in 2018 the actress admitted that she was not fond of the costume Scarlet Witch wears in Avengers: Infinity War.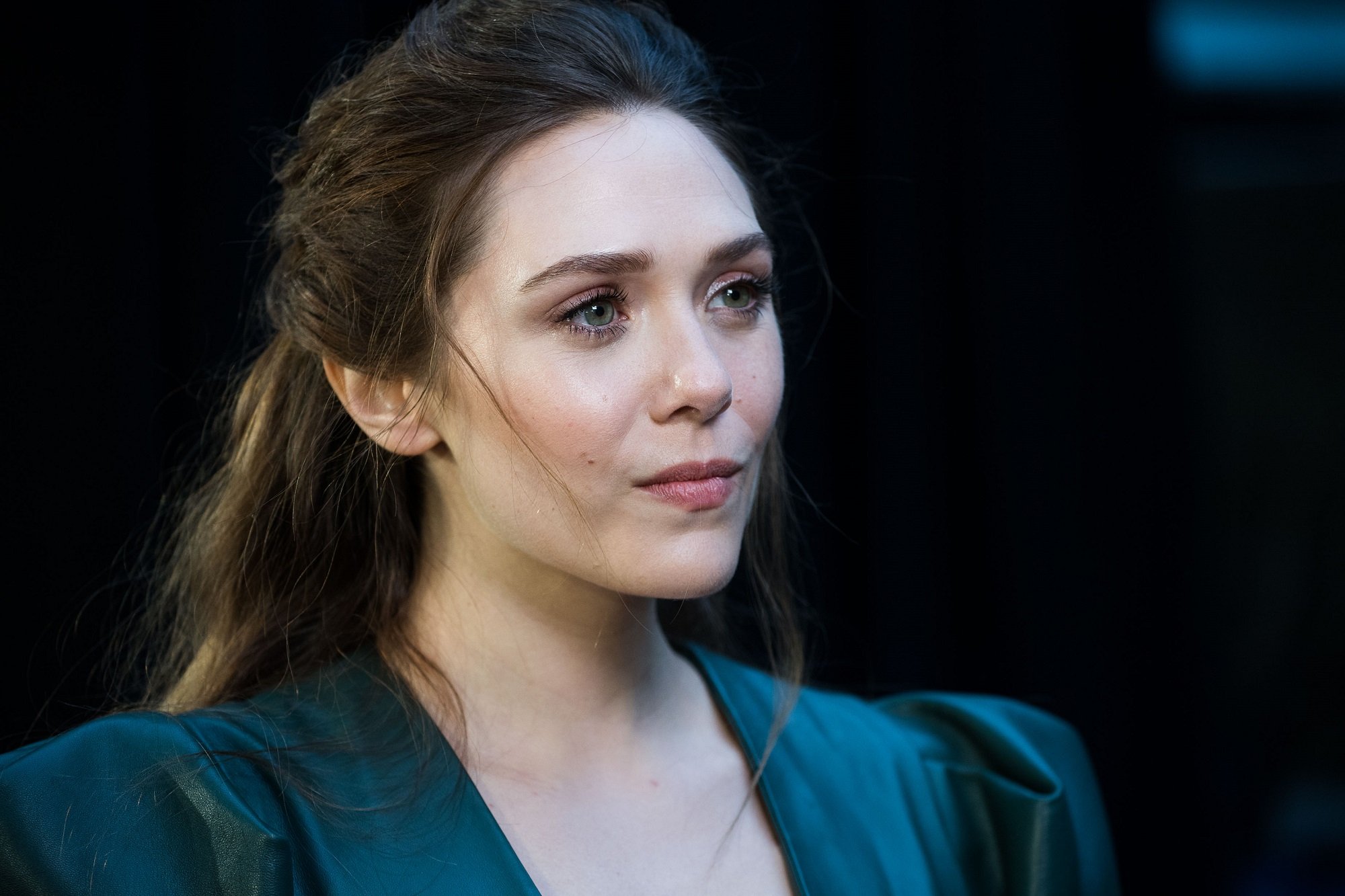 Elizabeth Olsen does not wear Scarlet Witch's costume from the comics
When Olsen was cast as Scarlet Witch in the MCU, she had a meeting with Avengers: Age of Ultron director Joss Whedon. In the meeting, Whedon reassured her that she would not have to wear the character's costume from Marvel comic books.
"About the same meeting Joss Whedon even mentioned who we were meeting about, he said 'There's this character Scarlet Witch that I'm interested in for you to play,'" Olsen said on Late Night with Seth Meyers in 2016.
She continued, "And then he said, 'And when you go home and Google her, just know that you will never ever have to wear what she wears in the comics.'"
Elizabeth Olsen did not like Scarlet Witch's costume in 'Avengers: Infinity War'
Avengers: Infinity War premiered in 2018, and it was directed by Anthony Russo and Joe Russo. When the movie was released, Elle interviewed Olsen about her experience playing Scarlet Witch in Avengers: Infinity War and the MCU.
RELATED: Kevin Feige Confirms That This Avenger Is the MCU's Strongest Superhero
In the interview, Olsen explained that she would want to change her costume if she could.
"It would just not be a cleavage corset. I like corsets, but I'd like it to be higher. Everyone has these things that cover them—Tessa Thompson does, Scarlett does. I would like to cover up a bit," she said.
Olsen added, "It's funny because sometimes I look around and I'm just like—wow, I'm the only one who has cleavage, and that's a constant joke because they haven't really evolved my superhero costume that much."
How Elizabeth Olsen views Marvel's superhero costumes
While Olsen was not fond of the costume she had to wear in Avengers: Infinity War, she prefers it to Scarlet Witch's costume in the comics.
"But then you look at where it started in the comic books and it was a leotard and a headband so…oh, it's horrible, it's so horrible. So at least they know that's not cool," she said.
RELATED: 'WandaVision' Will Have a Cameo at the Level of Luke Skywalker in 'The Mandalorian,' According To Elizabeth Olsen
During the interview with Elle, Olsen acknowledged that the costumes in MCU films are not meant to represent "the average woman."
"I think of the costumes and what we have to wear—it's more about iconic images, because that's what these movies are…. I think that's the goal with the costumes, and it's not representing the average woman," she said.
The sixth episode of WandaVision will air on Disney+ on Feb. 12 at midnight PST and 3 a.m. EST.