'Marvel's 'Eternals': Fans Assume Kit Harrington Has a Very Minor Role
One of the upcoming entries to Phase Four of Marvel is Eternals. The film takes place after the events of Endgame and is about a race that protects humans on Earth. Since none of the new characters appeared to fight Thanos, it creates a plot hole in the MCU.
However, fans are one step ahead and already have theories on why they did not show up. Another speculation people have had involves the cast members. Specifically, the role Kit Harington has in Eternals.
Kit Harington's most notable roles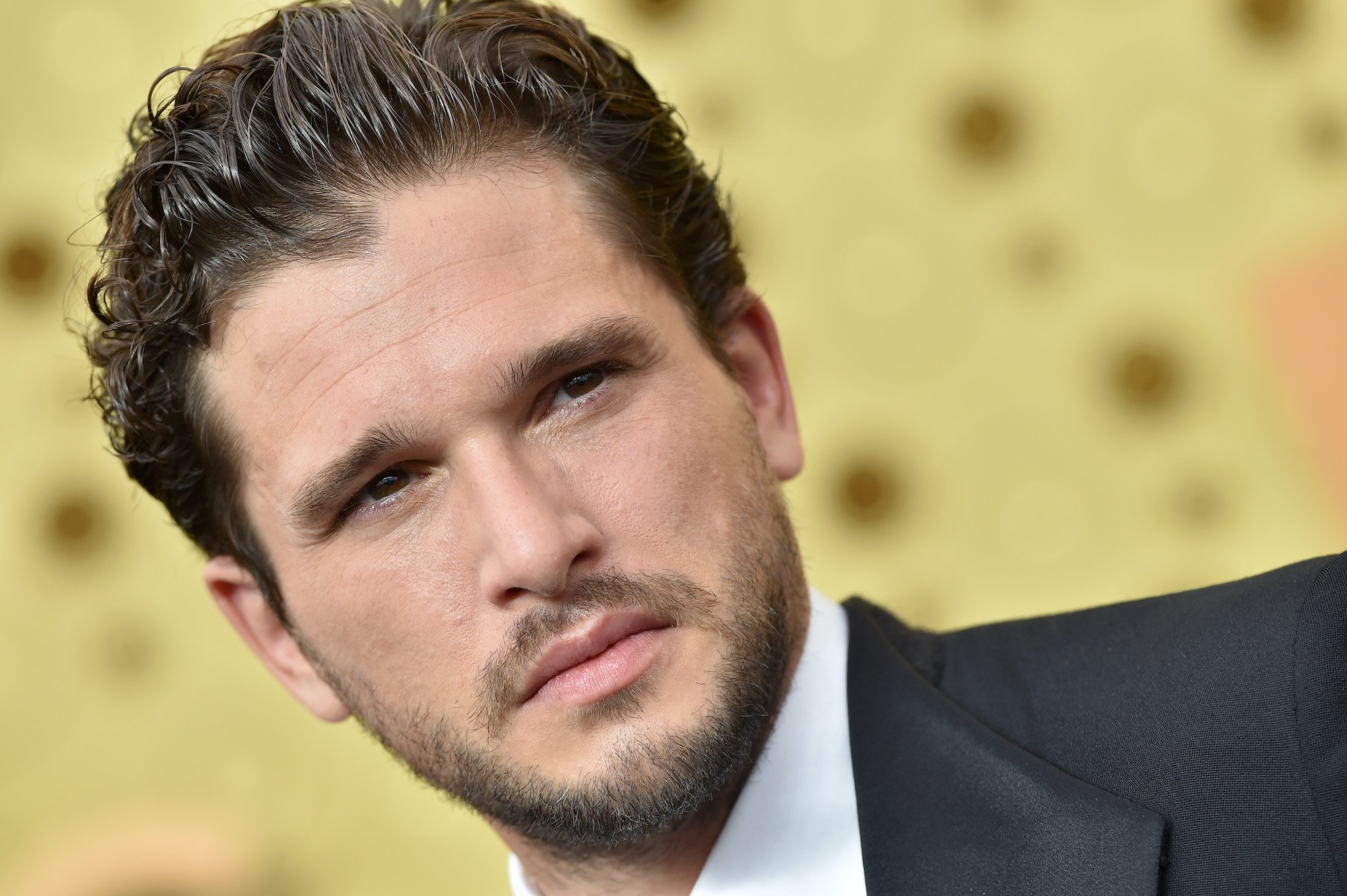 Harington is an English actor who was born in Acton, London. At the age of 14, he became fascinated with acting after witnessing a play called Waiting for Godot. He participated in several productions at school. Later, he enrolled in Worcester Sixth Form College and studied Drama and Theatre.
After graduating, Harington attended the Central School of Speech and Drama until 2008. The actor's first credited role was in the same year when he landed a part in War Horse. His most notable work was in 2011 when he starred in the extremely popular show Game of Thrones. Most fans know Harington for his portrayal of Jon Snow.
Other well-known roles include Eret in the How to Train Your Dragon series and Vincent in Silent Hill: Revelation. After Game of Thrones ended, Harington continued to find work. He appeared as himself in the reunion special of Friends and as a host on Saturday Night Live. So far, he has obtained 18 acting credits.
Kit Harington stars in Marvel's 'Eternals'
RELATED: Why It's Shocking Kit Harington Accepted a Role in Marvel's 'The Eternals'
Eternals is an upcoming film based on the comics of the same name. It will arrive in theaters in November 2021, and the plot revolves around an immortal species of aliens. The Celestials created the race to protect humans from their malevolent counterparts, the Deviants. One of the cast members is none other than Harington.
Fans know that Harington is going to play a character named Dane Whitman. Also called Black Knight, Dane is a human warrior who is an important member of the Avengers. He is a skilled fighter and wields a mystical sword. In the comics, the character is an expert horseman, strategist, and familiar with magic.
Fans can expect Marvel Studios to have made major changes to Dane in the adaptation. The company has already done some retcons to the lore. Harington's character has more abilities and appears to be stronger than what the comics depict. When Eternals releases, people will get to know more about Dane and the role he plays in the MCU.
Fans think Kit Harington has a small role
Even though Harington is a famous actor, Marvel fans feel that he will have a minor role in Eternals.
On Reddit, someone posted an image of the movie's official poster. In the billing, Harington's name rests below the word "with," causing some users to speculate about his part in the film. 
"He probably has a small role. He has a "with" credit, which is often reserved for smaller roles by a known actor or a pretty big name like Angelina Jolie and Salma Hayek are. Considering he is not really on that level, I suppose it's because his role is pretty small," one user wrote.
Another person argued that films sometimes use "with/and" for big actors playing the lead antagonist. However, Dane is not a villain in the comics, so it is highly unlikely he will be the antagonist. It is possible Harington's character will serve as the "audience surrogate." Hopefully, fans will get to see enough screen time of Harington. 
RELATED: Will 'The Eternals' Be Marvel's Most Careless Mistake?