Marvel Fans Discover an 'Avengers' Black Widow Plot Hole No One Ever Noticed Before
Scarlett Johansson's role as the Black Widow has been one of the most popular ones in the Marvel Cinematic Universe. She made her film debut in 2010's Iron Man 2 and ever since, has been a staple in the Marvel movies.
Black Widow has often played the role of a supporting character. But soon, she will be thrust into the spotlight as the lead in her very own big-budget action film.
Black Widow will be released in May 2020. While the film will certainly answer some questions about the heroine's backstory, fans have started to wonder whether or not one seemingly-forgotten plot point will be addressed.
Black Widow has had a complicated backstory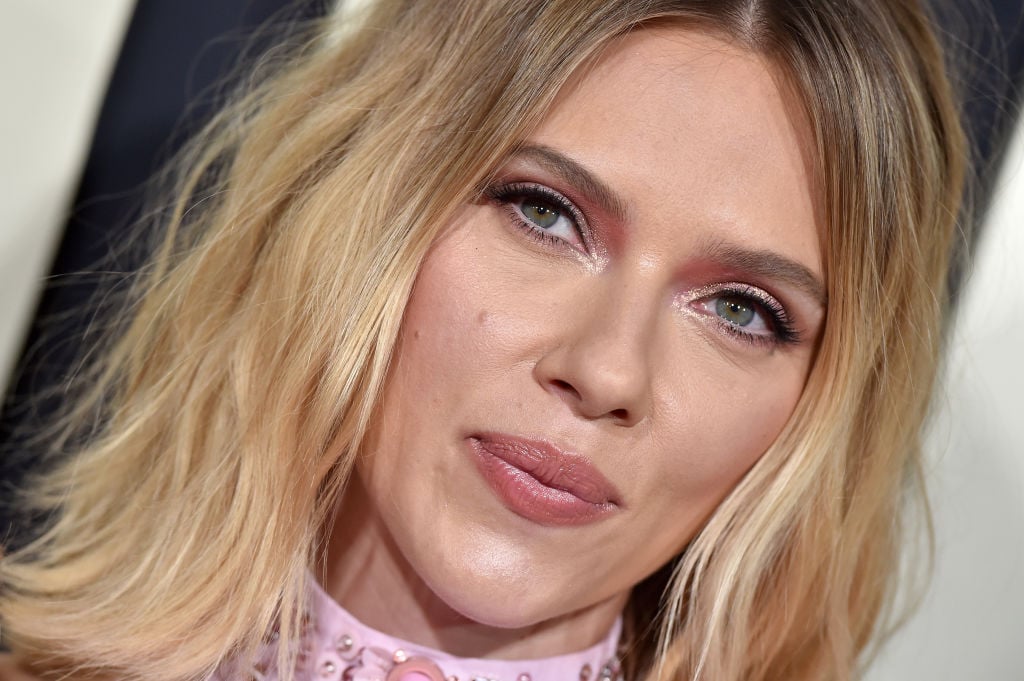 While the character of Black Widow/Natasha Romanoff has had a slightly different trajectory in the Marvel films than she did in the comic books, it has been an interesting and thought-provoking journey nonetheless. After Romanoff's introduction in Iron Man 2, Johansson reprised the role in 2012's The Avengers, Captain America: The Winter Soldier, Avengers: Age of Ultron, Captain America: Civil War, Avengers: Infinity War, and Avengers: Endgame.
The character of Black Widow became a huge fan favorite, and throughout the course of the films, she fought alongside all of the galaxy's greatest heroes. Sadly, in Avengers: Endgame, Romanoff made the ultimate sacrifice, giving her own life so that supervillain Thanos's cruel plans for humanity could be reversed.
Still, fans needn't have worried that they would never see the character of Black Widow again. Shortly after Romanoff's ultimate fate was revealed in Avengers: Endgame, Marvel announced that an upcoming Black Widow standalone movie would reveal even more about the fan-favorite assassin-turned-superhero.
What Black Widow plot hole was recently revealed?
Ahead of Black Widow's May release, Marvel has released an exclusive comic book tie-in called Black Widow Prelude. The comic details the period of time just after the events of Captain America: Civil War, when Romanoff went into hiding, running from the authorities.
At one point in the comic, Romanoff comes into contact with a character named General "Thunderbolt" Ross, who reveals to readers a very interesting detail that had been referenced in 2012's The Avengers.
In speaking about Romanoff's past, Ross references a former associate of hers named General Dreykov. Ross indicates that Romanoff was trained under Dreykov and that she became a "star pupil."
Interestingly enough, this is not the first time that Marvel fans have heard the name General Dreykov. In The Avengers, supervillain Loki is confronting Romanoff about her past when he taunts her by saying: "Can you wipe out that much red? Dreykov's daughter? Sao Paulo? The Hospital Fire? Barton told me everything. Your ledger is dripping, it's gushing red."
It is very possible that the character will be introduced on film in the upcoming Black Widow movie and that the comic just gives a small hint of things to come.
What will the 'Black Widow' movie be about?
Exact plot points in Black Widow remain unknown but rumors have been running rampant. Many fans are wondering if they will finally learn the full details of Romanoff's induction into the life of an assassin, and how she became such a dangerous person in the first place.
The elusive General Dreyko will likely make an appearance, as will some other top-secret characters. In addition, fans are hoping that Iron Man will somehow make a cameo, considering that at this point in the timeline, Tony Stark would have still been alive.
Fans will learn all the answers in May when Black Widow is finally released.