Marvel Has Big Plans for 'Deadpool' and Ryan Reynolds Beyond Phase 4
Inside Marvel's plans for Ryan Reynold's Merc with a Mouth beyond 'Deadpool 3.'
Marvel reportedly has big plans for Ryan Reynolds and Deadpool. Disney acquired the rights to the Merc with a Mouth last year and fans have speculated how the R-rated character might mesh with the studio's family-friendly vibe. Marvel has yet to make any official announcements on that front, but inside sources claim that Reynolds will reprise the role in several movies beyond Phase 4 of the Marvel Cinematic Universe.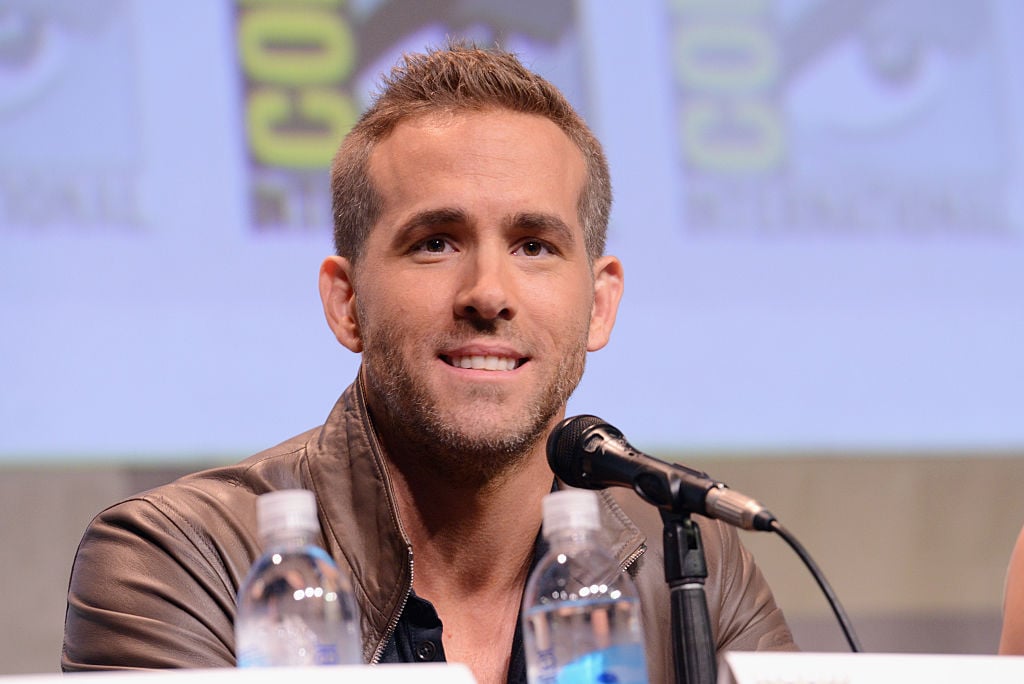 Inside Marvel's plans for 'Deadpool'
Disney acquired the rights to several franchises when it bought out Fox last year. This includes X-Men, the Fantastic Four, and Deadpool. The Deadpool franchise is the only one that Marvel isn't planning on rebooting entirely, but exactly how the studio plans to introduce Wade Wilson is a mystery.
All of the movies in the first three phases of the MCU were family-oriented. The first two Deadpool films, meanwhile, were R-rated and featured a slew of crude and lewd jokes.
Deadpool fans, of course, don't expect anything less from the character, and there was some concern that Disney would water-down the superhero to make him fit into the MCU. There is little doubt that Disney will make Deadpool more family-friendly if he appears in crossover projects, but sources say he will keep his adult humor in future solo flicks.
Reynolds has already confirmed that he is working on Deadpool 3, though Marvel has yet to say when that project will premiere in the MCU. But if sources are correct, Reynolds will be releasing more than one Deadpool film beyond Phase 4 of the MCU.
Sources Marvel's plan is to release several 'Deadpool' films
Marvel is getting ready to kick off Phase 4 of the MCU with Black Widow in November and has been very mum about future projects. A source, however, told We Got This Covered that Marvel plans on releasing three more Deadpool films in the coming years.
The insider claims that Marvel higher-ups have done a lot of thinking about how to bring Deadpool into the fold and recently came up with a grand plan. Inside sources previously indicated that Kevin Feige was stalling Deadpool, but Disney is now pushing him to release Deadpool 3 to capitalize on the character's popularity.
The source also noted that Rob Liefeld's comments about the franchise also "struck a nerve" with Marvel executives, many of whom want to release Deadpool 3 as fast as possible. As fans may recall, Liefeld recently said that he feels like it will be a long time before Deadpool 3 gets off the ground now that Marvel is working on it.
If the insider is correct, then it is possible that fans will see Reynolds make his big MCU debut a lot sooner than expects. Considering the popularity of the franchise, there is little doubt that Reynolds will easily translate to the MCU.
Feige reportedly asked 'Avengers: Endgame' writers to work on 'Deadpool 3'
At this point, there is a lot of uncertainty about Deadpool 3 and how Marvel plans on introducing Reynolds into the MCU. Apart from the studio moving forward with new plans, a source claims that Feige wants Avengers: Endgame writers Christopher Markus and Stephen McFeely to write the script.
According to We Got This Covered, Feige wants Markus and McFeely to replace Reynolds' team because they already have experience writing content for the MCU. Reynolds, however, enjoyed plenty of creative freedom when Fox owned the franchise and wants Rhett Reese and Paul Wernick to write the script.
Marvel has not confirmed the rumors surrounding Deadpool 3 and the future of the character in the MCU. The studio has delayed all of its Phase 4 projects due to the coronavirus pandemic, so it will likely be a long time before we hear anything new about Deadpool.
The next film in Marvel's lineup is Black Widow, which is due out in November, followed by The Eternals, which premieres in February.