Marvel Hulu and Freeform Characters in the MCU? Some Say 'No'
The Marvel Cinematic Universe has introduced seemingly countless characters onto the big screen.
While the major storylines are beginning to spill into the streaming environment with shows debuting on Disney+, these won't be the first instances of Marvel characters appearing on TV. Marvel has had TV projects on multiple other platforms, including ABC, Netflix, Hulu, and Freeform. 
This has led some fans to question whether the Marvel characters appearing on Hulu and Freeform will pop up in the MCU. 
Marvel's Hulu characters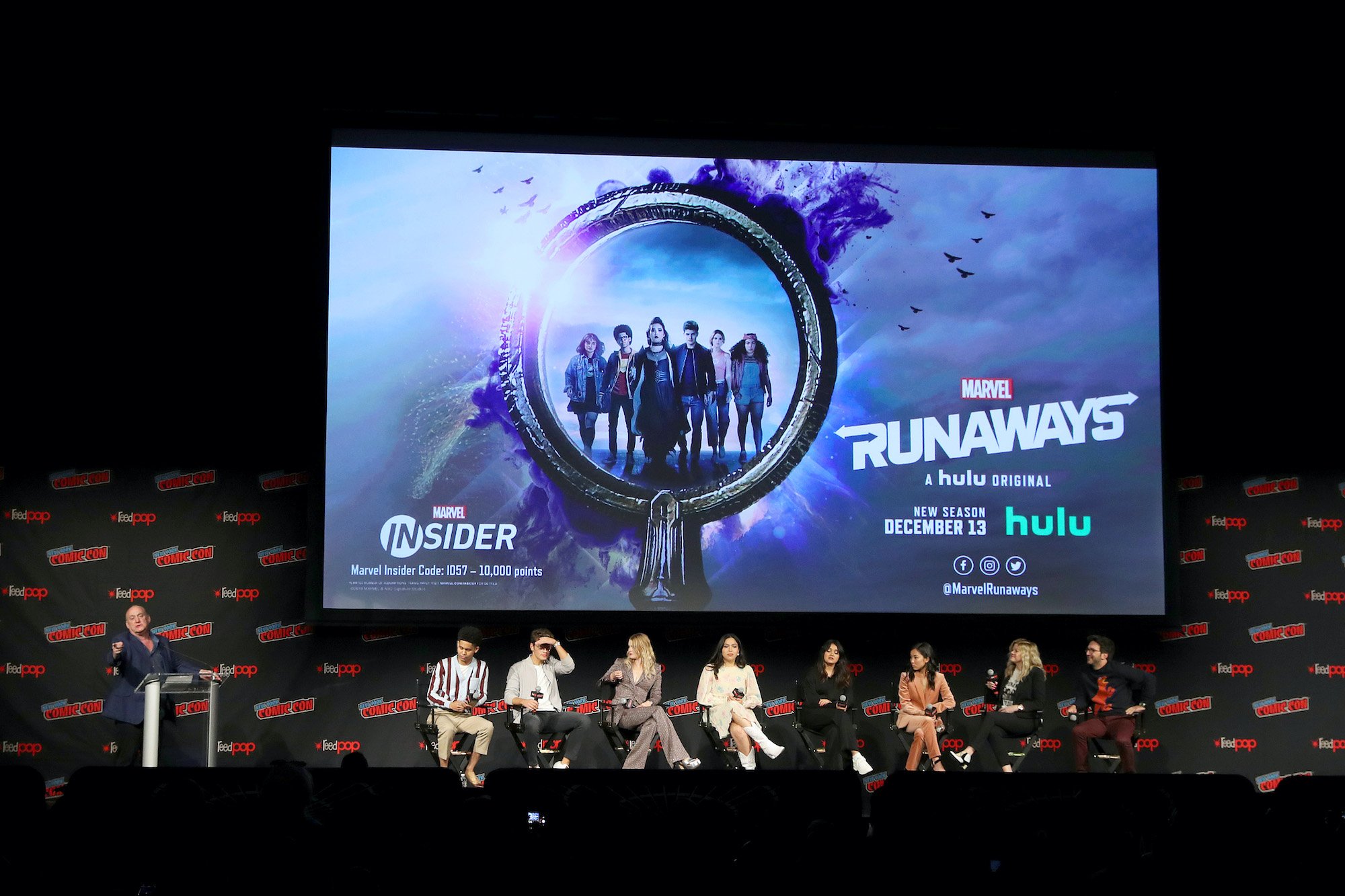 Marvel's success with the MCU led them to attempt several experiments. The movies of the MCU are largely family-friendly. While they have some adult humor and plenty of violence, they're mostly seen as being targeted toward kids or young adults. Marvel tried to change that a bit with their presence on Hulu. 
According to The Ringer, Marvel attempted to move from the action-adventure genre into horror with its "Adventures of Fear" project. The same creative team that launched Netflix's Daredevil created a "horror-themed extension of the MCU" that would tangentially relate to the main cinematic series. The plan was to eventually cover famous characters like Ghost Rider, a character that had previously entered into the MCU via ABC's Agents of SHIELD. 
Unfortunately, the project barely got off the ground before Marvel Television (the studio that created the Netflix shows) was swallowed up by Marvel Studios (the team behind the movies). Since Marvel had already completed work on one of the Hulu shows, they launched it. That's where Helstrom came in.
The show followed Daimon and Ana Helstrom. The brother-sister duo is the offspring of a woman who was possessed by a demon and a man who was a serial killer. The show only lasted one season. 
Marvel's Freeform characters
Whereas Hulu's Marvel programming was darker in tone, Freeform's offering was a bit on the lighter side. Freeform had the show Cloak and Dagger. According to Deadline, Cloak and Dagger was about a teen duo named Tandy Bowen and Tyrone Johnson who find themselves with superpowers. The pair have a strong connection to each other, and they go on the run together. 
Freeform canceled the show in 2019 after two seasons. It was yet another sacrifice in Marvel's switch to Disney+. Freeform released a statement lamenting the show's demise: 
"We are so proud of Marvel's Cloak & Dagger and the trailblazing stories this series told…We are also grateful to our incredible talent Oliva Holt and Aubrey Joseph for bringing these beloved characters to life, and showrunner Joe Pokaski for his vision. We'd like to thank our partners at Marvel Television for a wonderful two seasons and are we are hopeful that we can find another project together."
Could Marvel and Freeform characters appear in the MCU?
Marvel fans gathered on Reddit to discuss the possibility of the MCU tapping some of these characters to reappear. One fan was optimistic: 
"If it's true they're embracing some of those old Marvel TV shows as part of the canon, Cloak and Dagger are a no brainer for an appearance on Disney+ somewhere down the line. We know there's gonna be a focus on young heroes going forward starting with Ms Marvel and Ironheart, and Tandy and Tyrone can easily fit into any of those shows. They're like the perennial guest stars of the Marvel Universe."
Other fans are less optimistic, pointing to the way that Marvel likes to streamline its content under one massive Disney-sponsored umbrella. As rumors about Daredevil returning to the MCU continue to swirl, there will always be the possibility of other Marvel characters popping back up.
But it all depends on how they can serve the larger MCU narrative that Marvel is telling. Fans also shouldn't hold their breath for these previous versions of the characters to reappear. In all likelihood, any Hulu or Freeform characters making a comeback would be rebooted and/or reimagined.