Marvel May Be Planning to Remove Zendaya's MJ From Spider-Man's Life: Here's What We Know
Based on recent insider reports, it looks like Marvel Studios may be planning to Phase Zendaya's MJ out of Spider-Man's life. Full story here.
Zendaya's Michelle Jones — a reinvented take on Spidey's iconic love interest — pays homage to Mary Jane Watson, the OG MJ, while offering up a Marvel Cinematic Universe (MCU) character that feels fresh and relevant for the ever-expanding Spider-Man story. 
While Kirsten Dunst gave a strong performance as the web-slinger's love interest, her damsel in distress nature grew old with time, and fans are grateful for the brave, sometimes a bit awkward, and quick-tongued Michelle Jones. However, based on recent insider reports, Marvel may be planning to dish this love story to the curb.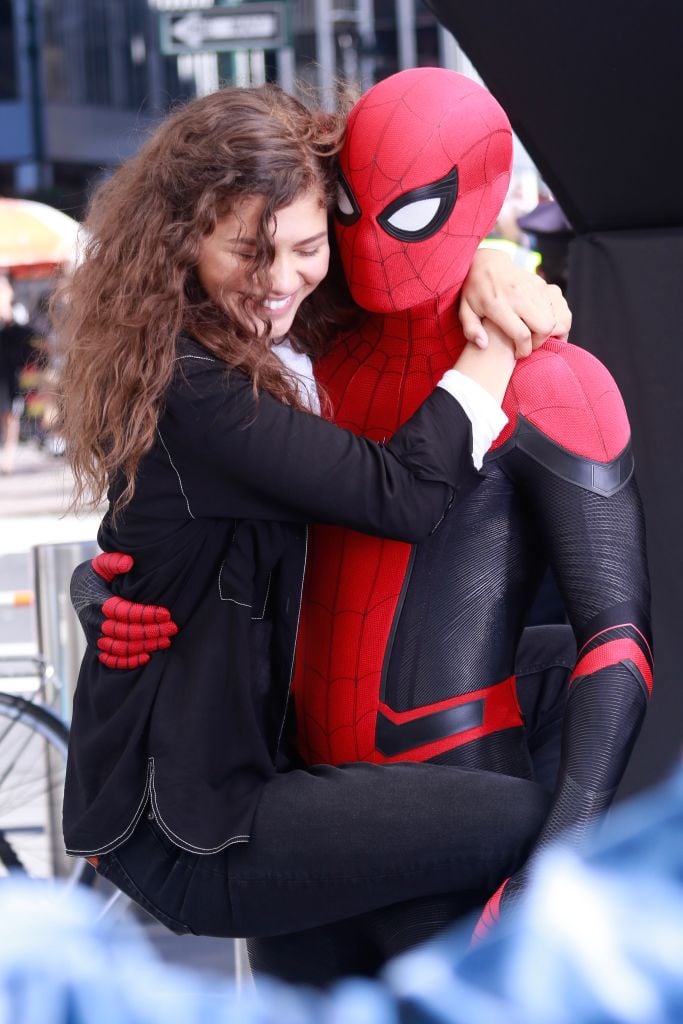 Combining recent reports concerning new additions likely to enter Spider-Man's world — as well as past rumors surrounding MJ's potential future in the MCU — Marvel may plan to divide Michelle Jones and Peter Parker moving forward. So, let's get to the bottom of what we know so far. 
Insider reports say Mary Jane Watson may be coming to the MCU
Sources close to We Got This Covered (WGTC) — the same ones who knew She-Hulk was coming to Disney+ before it was announced and shared that Marvel was eyeing Danielle Radcliffe for Moon Knight — have leaked the news concerning the original MJ character. 
The source stated that Marvel Studios is considering introducing "the real MJ" into the MCU as a potential love interest for Peter Parker. The character will reportedly be more in line with the comic book iterations of MJ that fans are intimately familiar with. She will arrive at Parker's high school, and she will likely throw a wrench into the blooming romance between Michelle Jones and Peter Parker. 
Aside from the above information, not much else is known about the character. However, it wouldn't be surprising if the MCU chose to phase Zendaya's MJ out of Spider-Man's romantic life. Given earlier reports surrounding the character, Michelle Jones may be a bit too busy for a boyfriend soon. 
Is Marvel Studios planning to turn Michelle Jones into Spider-Woman? 
Michelle Jones is analytical, observant, brave, and resilient; she possesses the qualities an individual needs to excel as a superhero, and Marvel has already hinted at her competence for such a life. 
Michelle Jones deduced Spider-Man's identity, paying close attention to his disappearances and whereabouts at inopportune moments. She was also the one who discovered Mysterio's fraudulence and helped Peter Parker with his superhero mission afterward. 
She has a firm head on her shoulders and is able to think practically and quickly. She's also witty and quick-tongued, which always makes for an enjoyable superhero. However, the fact that she can be a bit awkward at times would make her different from most of the suave supers we often see — a needed change of pace. 
In short, between (potentially) introducing Mary Jane Watson and sculpting Michelle Jones for a future in which romantic tethers may prove to be difficult, it seems that Marvel Studios may be planning to sever the connection between Zendaya's MJ and Holland's Parker.