Marvel Reportedly Has Big Plans for Letitia Wright's Shuri Beyond 'Black Panther 2'
Marvel Studios has some difficult decisions to make about the Black Panther franchise after Chadwick Boseman's tragic death. With his beloved character T'Challa alive at the end of Avengers: Endgame, they have to figure out how to handle Boseman's passing in the context of the Marvel Cinematic Universe. One option is to bring Letitia Wright's Shuri front and center – and that could extend way beyond Black Panther 2.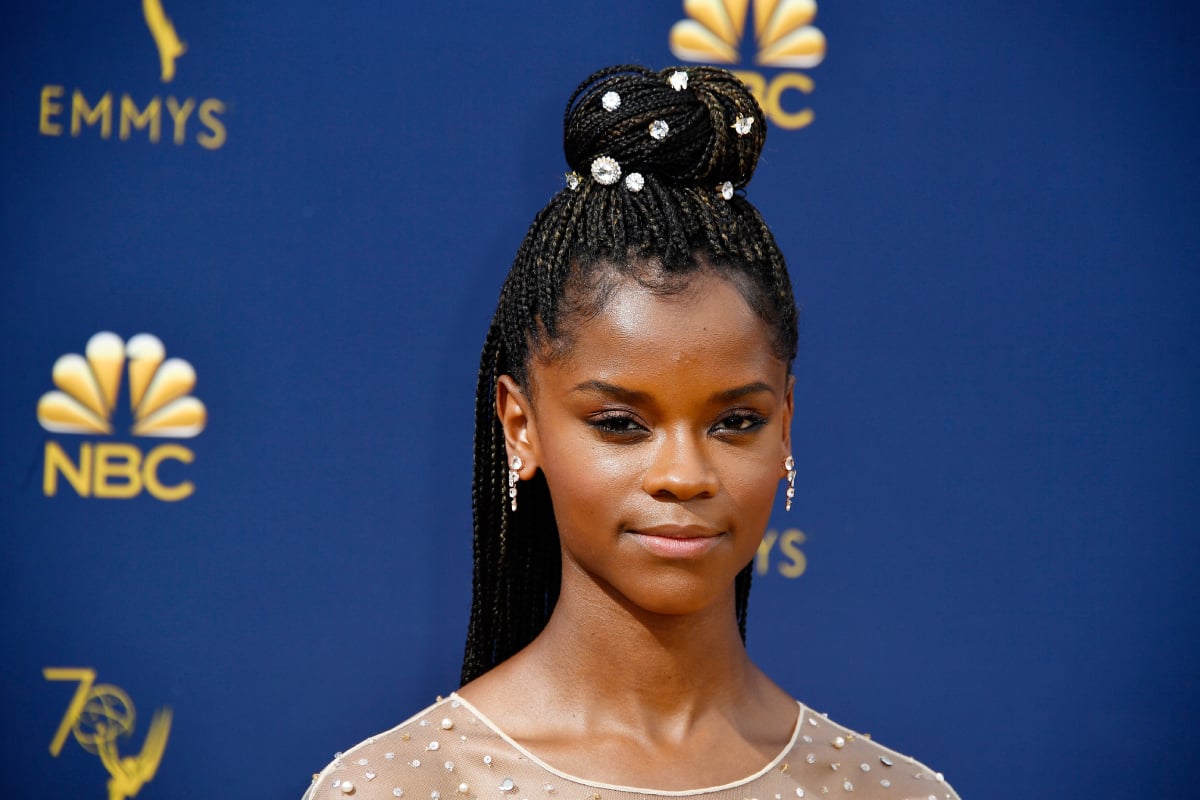 Marvel has three options for the T'Challa character
As We Got This Covered explains, Marvel studio boss Kevin Feige essentially has three options for the T'Challa character. The first would be to recast the role, but this appears to be the most unlikely option.
Having another actor take over the role would come across to many fans as a disrespectful move to Boseman's legacy. Plus, finding someone willing and able to take on the character under the circumstances would be extremely difficult.
The second option would be a posthumous digital performance from Boseman. Marvel has the technology to bring the actor back digitally in Black Panther 2. But again, it could come across as disrespectful. And, fans might also find it creepy and tasteless. The practice didn't sit well with many Star Wars fans after Lucasfilm brought back Carrie Fisher's Leia in The Rise of Skywalker.
The third option is to have T'Challa die off screen and pass down the Black Panther mantle to another character. The obvious candidate would be Wright's Shuri. And the rumors swirling around Hollywood indicate this is the choice Marvel will make.
Marvel's plans for Shuri go beyond 'Black Panther 2'
Fans theorized long before Boseman's passing that Shuri would eventually become the next Black Panther. Some thought it would happen as early as Avengers: Endgame. But, most were sure it would happen sometime in Black Panther 2 or Black Panther 3.
We Got This Covered reported in 2019 a theory that claimed T'Challa would retire as Black Panther to become the full-time king of Wakanda. In addition to taking over the lead in Black Panther 2, sources say that Shuri will also be part of the New Avengers.
Shuri's Black Panther will reportedly join Captain Marvel, Doctor Strange, Spider-Man, She-Hulk, War Machine, Sam Wilson's Captain America, Shang-Chi, Wolverine, and Yelena Belova's Black Widow.
Shuri will fill the role of tech genius left behind by Tony Stark. But, it should be noted that the new Avengers won't hit movie screens until the mid-2020s. Especially with everything pushed back due to COVID-19.
'Black Panther 2' will likely be delayed
As fans know, Marvel had scheduled filming to begin on Black Panther 2 in the spring of 2021. And, the scheduled release date for the sequel was May 2022. But, in the wake of Boseman's death, it isn't clear if they will stay on schedule.
As We Got This Covered points out, Marvel will want to take their time on the script rewrite for the sequel. The film will be a tribute to Boseman's legacy. And, the cast and crew will no doubt want to deliver a movie that is worthy of that monumental task.
RELATED: Marvel Will Not Recast T'Challa — How They Plan to Pay Tribute to Chadwick Boseman in 'Black Panther 2'
Insiders say the goal is to "maintain the delicate balance between furthering the story" while continuing the cultural impact and influence the character achieved in the first film. At the same time, the film needs to pay its respects to Boseman's iconic T'Challa.
Considering Marvel has already pushed back all of their 2020 theatrical releases to 2021. And, taking into account the challenging script rewrite. Chances are Marvel will push back the Black Panther 2 premiere so they have time to create a film that achieves all of their goals.
Black Panther 2 is currently scheduled to hit theaters in May 2022.