Marvel Savior Robert Downey Jr. Accused of Being Difficult to Work With on the 'Iron Man' Set
The importance of Robert Downey Jr. to the Marvel Cinematic Universe can't be understated. His talent and wit in the original Iron Man made him the face of the franchise for more than a decade. While the MCU became a powerful force at the box office, RDJ revived his own career and returned to the Hollywood A-list.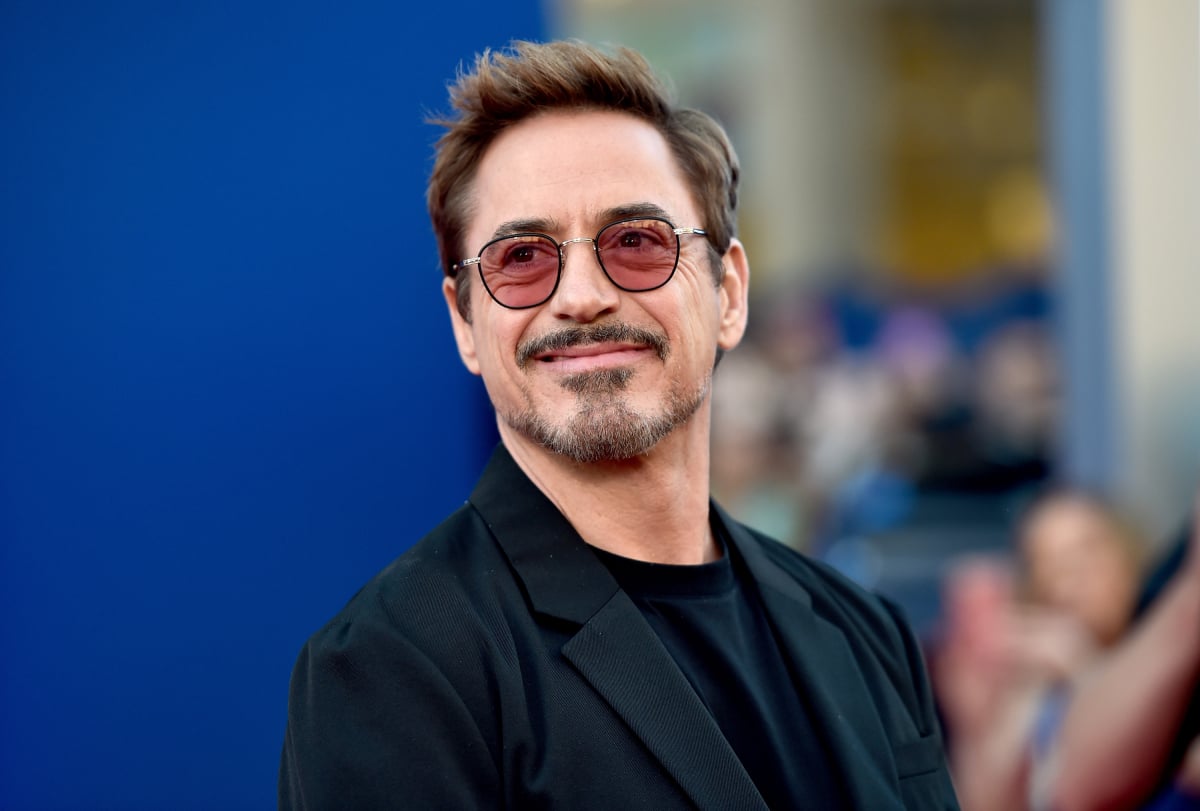 He also became the de facto leader of the actors who played the original six Avengers during contract negotiations. For years, no one at Marvel said a negative word about RDJ. But now, an industry insider has accused him of being difficult to work with during his years playing Tony Stark.
Marvel once called Robert Downey Jr. 'uninsurable'
Long before director Jon Favreau took a huge risk and gave Downey Jr. the role of Tony Stark, he had a career filled with highs and lows. After a brief run on Saturday Night Live and a handful of supporting roles in various films throughout the 80s, Downey Jr. achieved critical acclaim for his work in the 1990s. He even garnered an Oscar nomination for his performance in Chaplin.
But by the latter half of the decade, Downey Jr.'s problems with substance abuse started to affect his personal life and his career. RDJ was in and out of jail and different drug treatment programs.
In the early 2000s, Downey Jr.'s career was at such a low point that Marvel actually called him "uninsurable" in one of their comics. According to Screen Rant, in the 2002 book Spider-Man: Gets Kraven, the writers called RDJ out by name.
RELATED: Robert Downey Jr.'s Staggering 'Avengers: Endgame' Payday Finally Confirmed
The story features Spider-Man villain Kraven the Hunter attempting to make his own movie. In one scene, a producer is arguing with an actor who is "slurring" and who needs to get cleaned up.
The producer tells the actor that she needs to get "detoxed faster than I can say 'Robert Downey Jr. is uninsurable.'" Later that year in Ultimates #3, Nick Fury tells Captain America, "take it easy, Cap. This nose has been smashed more times than Robert Downey Jr."
The Marvel star began turning his life around in the mid-2000s
Thankfully, RDJ got sober in 2003 and he still is to this day. But he had done significant damage to his career. After rehab, he managed to land small roles in films like Gothika and Good Night and Good Luck. He also got the lead in the indy comedy thriller Kiss Kiss Bang Bang.
But it wasn't until Favreau took a chance in 2006 when he cast RDJ as Iron Man that his career went to the next level.
"Downey wasn't the most obvious choice, but he understood what makes the character tick. He found a lot of his own life experience in Tony Stark," Favreau explained.
RELATED: Robert Downey Jr: From Rehab and Jail To the Man Marvel Can't Live Without
Two years later, RDJ starred in Iron Man, his first Hollywood blockbuster. A few weeks later, he did it again. Not only did Downey Jr. star in Tropic Thunder, he also landed his second Oscar nomination for his performance as Kirk Lazarus.
Over the next decade, Downey Jr. became a leader among his Marvel co-stars. He secured significant pay raises for his Avengers co-stars when they were negotiating their contracts for Age of Ultron.
He also became Tom Holland's off-screen mentor after the two actors established the bond between their characters in Spider-Man: Homecoming.
Filmmaker Gary J. Tunnicliffe claims Robert Downey Jr. is difficult to work with
Despite all of the accolades that RDJ received during his years in the MCU, filmmaker Gary J. Tunnicliffe alluded the actor isn't easy to work with. During an appearance on Midnight's Edge, Tunnicliffe claimed that RDJ has fans fooled.
"I mean, look, there's a very nice kind of cleanup job on RDJ right now, and everyone seems to think that Robert Downey Jr.'s the most lovable fluffy bunny rabbit on the planet, yet I know stories from Iron Man where Robert Downey Jr. was not an easy person to work with and can be quite difficult," Tunnicliffe claimed.
RELATED: Robert Downey Jr.'s 'Iron Man' Co-Star Claims He 'Took the Money' and 'Pushed Me Out' at Marvel
He went on to say that Downey Jr. clearly knows he's the face of the franchise and has the power. He also claims that RDJ receives special treatment compared to other MCU actors. And, he says that filmmakers know he must be respected.
"He's the elephant in the room if you like, he knows where the power is," Tunnicliffe concluded.
Of course, this info should be taken with a grain of salt. The filmmaker does not run in the same circles as Downey Jr., Favreau, and Marvel boss Kevin Feige. Also, no one has come forward to corroborate his claims.