Marvel's 'Secret Invasion': Emilia Clarke Knew Exactly Who to Reach Out to For Advice on Joining the MCU
Marvel's Secret Invasion is coming to Disney+, and Emilia Clarke has confirmed that she's part of the cast. Clarke is the latest Game of Thrones alum to join the Marvel Cinematic Universe.
Before accepting the role, Clarke says she knew exactly who to reach out to for advice about becoming part of the biggest film/TV franchise on the planet.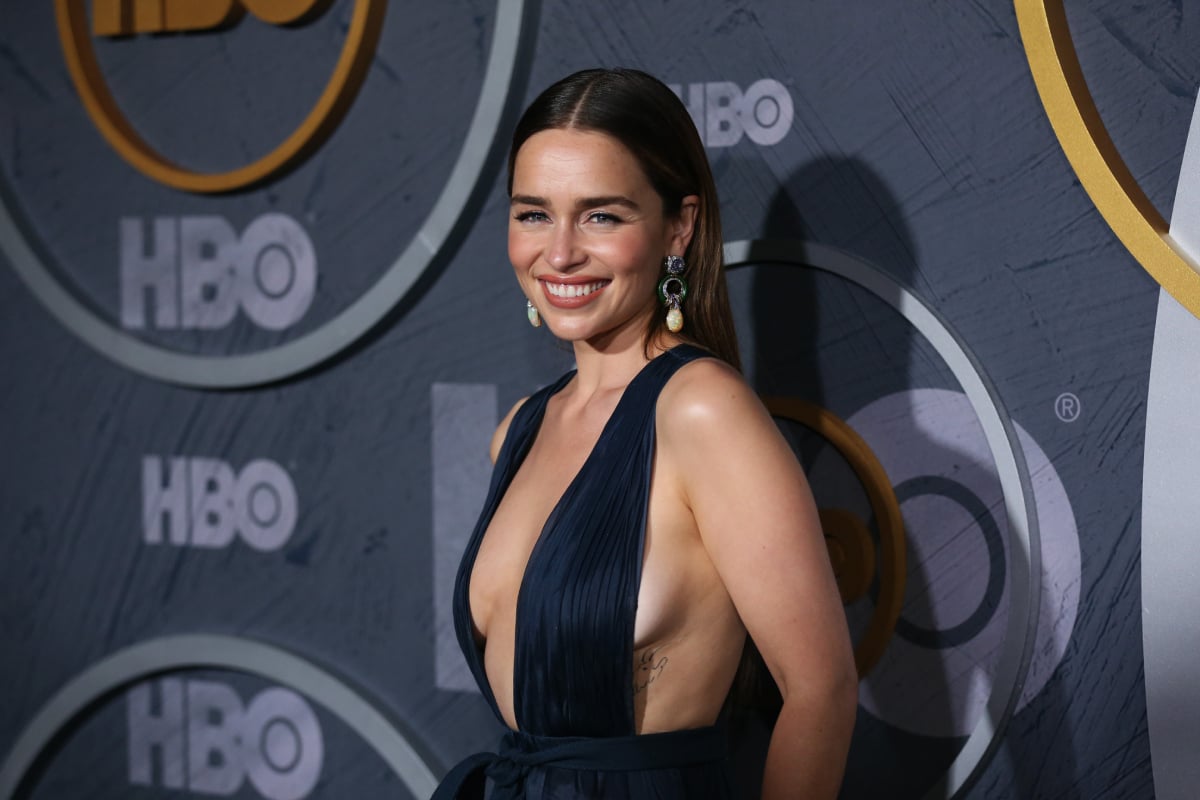 Emilia Clarke revealed how she auditioned for Marvel's 'Secret Invasion'
Even though she's a well-known actor who played Daenerys Targaryen on Game of Thrones for a decade, Clarke still has to go through the audition process for many of the projects she's interested in. During a recent chat with Josh Horowitz on the Happy Sad Confused podcast, Clarke revealed that every actor has to tape their Marvel audition.
"I'm never going to be the actor that goes 'I don't tape". Yes. The first people I spoke to with Marvel after getting the role was their security team," Clarke explained. "I actually live in fear that something is going to happen, and I'm going to say something, and they'll get upset. But, I play a character that I'm super into everything about it."
She's not sure why she waited so long to join the MCU
According to Wiki Of Thrones, Clarke wasn't sure why she didn't audition for Marvel during the ten years she was committed to Game of Thrones. She says she doesn't know what happened, but it's possible she could have been up for something but no one ever told her.
"This is my first brush [auditioning] with Marvel. I feel like there was the whole time I was with Game of Thrones; one would imagine that, this is me guessing…[Marvel Studios] didn't want to take someone that's in the middle of a massive franchise out of respect, or they just thought I was crap until now," Clarke said with a laugh.
Emilia Clarke reached out to Kit Harington before her audition for Marvel's 'Secret Invasion'
Before she sent in her audition tape, Clarke says she reached out to her Game of Thrones co-star Kit Harington for advice. Harington will make his debut in the MCU this fall as Dane Whitman/Black Knight in Eternals. He will be starring alongside another GOT alum, Richard Madden, who will be playing Ikaris.
"I haven't spoken to him [Harington] since getting [Secret Invasion]. All I know is that he had a fabulous experience; I spoke to him a bunch when he was doing it and got back from it. He just loved it," Clarke shared.
From one major franchise to another
Now that she has officially joined the cast of Secret Invasion, Clarke told The Hollywood Reporter that was prepared to spend the next decade of her career in the MCU. That is, if she was "lucky" enough.
"Everyone I know and everyone I've spoken to who is a part of the Marvel universe — and actors talk! Everyone has only the highest praise to offer," Clarke explained. "There's a reason why actors stay in it. They're so loved because they're having loads of fun. So I'm down for that. Sure!"
Emilia Clarke isn't the only star of Marvel's 'Secret Invasion'
It's not yet known which role Clarke will play in Secret Invasion. But considering she's an A-list actor, it will probably be a big one. The speculation is that Clarke will be Abigail Brand, the head of S.W.O.R.D. This would tie in Samuel L. Jackson's Nick Fury — who is also confirmed to be part of the cast — as well as the Skrulls and Monica Rambeau (Teyonah Parris).
RELATED: Emilia Clarke Joins the Marvel Cinematic Universe 1 Year After Calling 'The Avengers' 'Stupid' and 'Silly'
Secret Invasion also stars Ben Mendelsohn as Talos, with Oscar-winner Olivia Colman, Kingsley Ben-Adir, and Christopher McDonald in undisclosed roles.
Disney+ has not yet announced a premiere date for Marvel's Secret Invasion.