Marvel: Shang-Chi and Katy Sang This Iconic Duet From Disney's 'Aladdin'
Shang-Chi and Katy from Marvel's Shang-Chi and the Legend of the Ten Rings are pretty passionate about living life to the fullest. That even includes spending a work night at a karaoke bar, belting out songs from Disney's animated film, Aladdin. 
Here's what we know about these characters portrayed by Simu Liu and Awkwafina.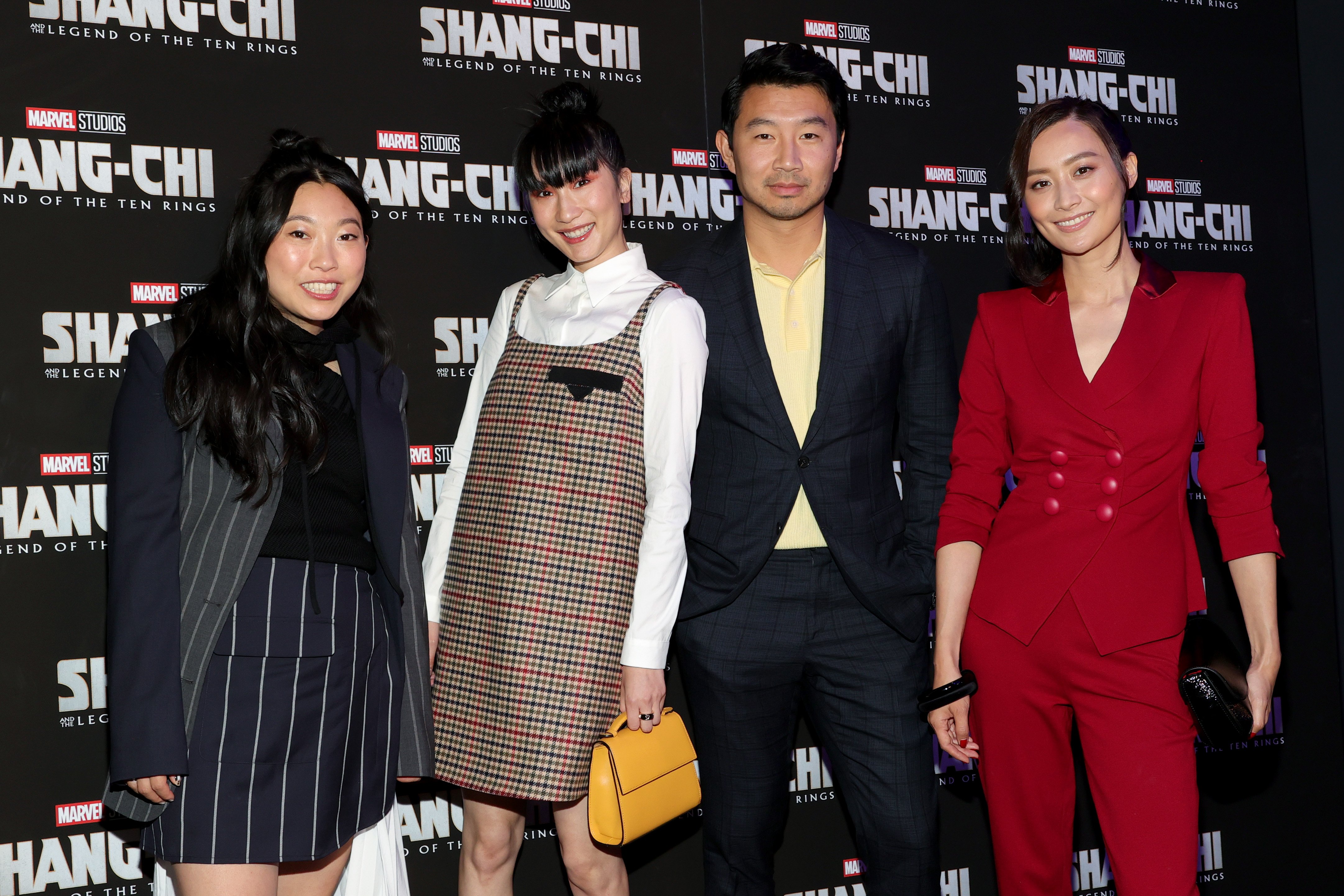 Simu Liu starred as the title character in Marvel's 'Shang-Chi and the Legend of the Ten Rings'
Marvel fans met the next Avenger/martial arts master with the 2021 release, Shang-Chi and the Legend of the Ten Rings. This movie starred Liu as the title character, a deadly assassin-turned valet with a mysterious past.
This production is not a musical. However, Liu does show off his singing skills with Shang-Chi and the Legend of the Ten Rings: The Album curated by 88rising. He also (kind of) sings during Marvel's blockbuster movie alongside actor and comedian Awkwafina, who portrays Shang-Chi's best friend, Katy.
Shang-Chi and Katy are often enjoying karaoke nights
By day, they're valets. By night, though, Katy and "Shaun" are two karaoke masters. Instead of sleeping, these two frequent a local karaoke lounge, as seen during some clips of Marvel's blockbuster.
In one scene, these characters performed part of "A Whole New World" from Disney's Aladdin. One of their last karaoke moments was with the already-established Avenger, Wong. Together, they broke out into a very drunken version of "Hotel California" by the Eagles.
Disney acquired Marvel Studios in 2009, making this unique crossover a possibility. However, it wouldn't be the first time a Disney song appeared in the Marvel Cinematic Universe.
During Ant-Man, in an attempt to appear inconspicuous, Luis whistled the Disney Parks classic "It's A Small World." During Captain America: Civil War, Peter Park mentioned the "really old movie," Star Wars: Empire Strikes Back — a part of another franchise overseen by Walt Disney Studios.
Simu Liu performed a short cover of 1 song from Disney's 'The Lion King'
This Shang-Chi karaoke night wouldn't be the only Disney song that this actor casually belted out. While at the premiere of Disney's photo-real The Lion King remake, Liu did an impromptu cover of "I Just Can't Wait to Be King," complete with his version of the Zazu part.
This actor sometimes showcases his singing skills on YouTube. In 2020, AJ Rafael teamed up with Liu to cover "Meant to Be" by Bebe Rexha ft. Florida Georgia Line. The year prior, the two created a holiday medley titled "Have Yourself A White Christmas," also posted to YouTube.
"Hot Soup" and the other tracks from the Shang-Chi and the Legend of the Ten Rings: The Album is available on most major music streaming platforms. The Marvel movie debuts on Disney+ on Nov. 12, 2021, joining already-released blockbusters like Avengers: Endgame and Avengers: Infinity War.
RELATED: 'Mulan,' 'Cruella,' and 'Disney's Jungle Cruise' Debuted on Disney+ With 'Premier Access' — Will Marvel's 'Shang-Chi'?
Related post url: