Marvel Star Anthony Mackie's New Time Travel Movie Has Totally Different Rules Than 'Avengers: Endgame'
Anthony Mackie's new movie, Synchronic, is a time travel thriller. It follows Avengers: Endgame, in which Falcon (Mackie) helps the other Marvel heroes retrieve the Infinity Stones from the past. In Synchronic, a New Orleans paramedic, Steve (Mackie), discovers a pill that lets him travel through time for seven minutes.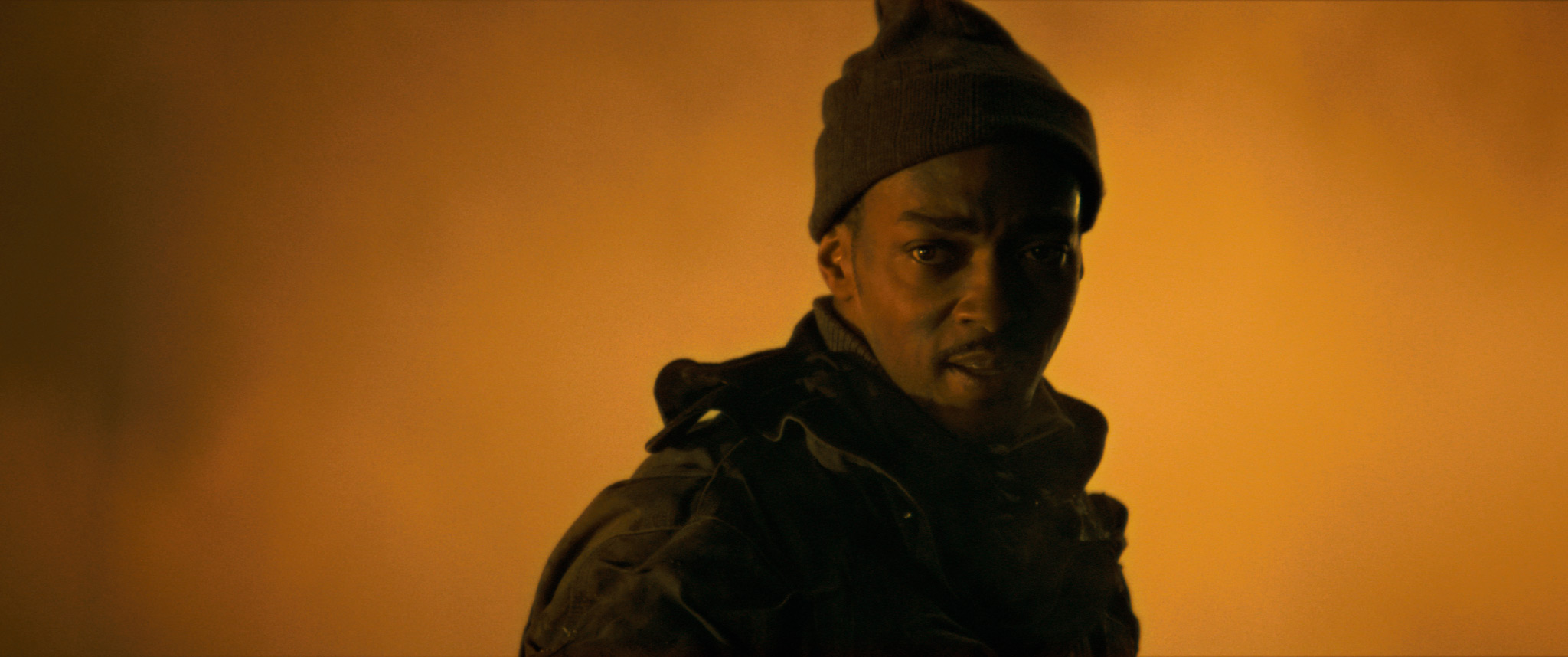 Synchronic writer/directors Justin Benson and Aaron Moorhead spoke with Showbiz Cheat Sheet by phone about the rules of their new movie. It's not Marvel's rules, but there's a logic to Steve's time travel. Synchronic is in theaters now. 
Marvel interrupted Anthony Mackie's 'Synchronic' shoot
Synchronic got Mackie after he wrapped his Marvel blockbuster shoot. However, one of the drawbacks of casting a Marvel star is Marvel can always come calling again. 
"Actually, I think he had to leave for pickups, right?" Moorhead said. "He had to leave for one day for pickups and he had to shave his mustache."
'Synchronic' logic vs. Marvel time travel
In Avengers: Endgame, Marvel made it very clear they could only visit the past. Any changes would result in a new time stream. Synchronic posits that wherever Steve is standing when he takes the pill will determine where he ends up. This is based on actual time travel theory.
That's called Block Universe or Eternalism where time exists outside of our perception of it. It's all already happened. The past still exists somewhere, the present already exists somewhere. It's not still to come and is not dust in the past. We thought okay, if you can perceive it that way, then wherever you're sitting, you would very suddenly start to see a different time. That's part of the rule, right? You don't go anywhere. You just start to perceive what it used to be in this exact same place. That was just the very beginning, before we even had a character.

Aaron Moorhead, interview with Showbiz Cheat Sheet, 10/22/2020
'Synchronic' made up more rules of their own
Once they chose Block Universe theory over Marvel's theory and other theories, Benson and Moorhead came up with some restrictions to make the movie work.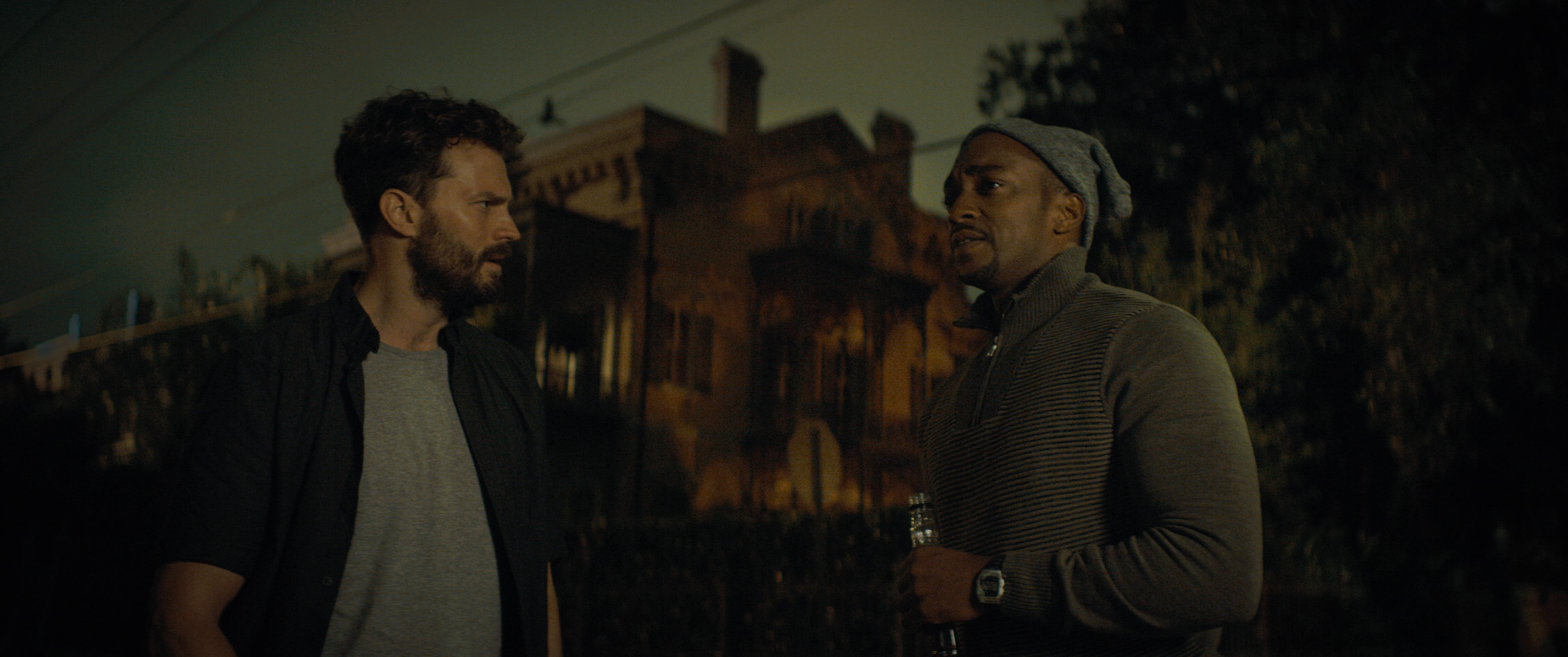 "Seven minutes is just a pretty simple storytelling construct that we came up with that has to do with pacing and how much information you can get in that exploration," Moorhead said. "The where you're standing part was just over a later conversation about how exactly you control the time you go to. You take more of the pill or what exactly is the mechanism. It came together rather fast."
Anthony Mackie could not visit these times in 'Synchronic'
Synchronic is the fourth independent film by Benson and Moorhead after Resolution, Spring and The Endless. They're used to working under tighter confines than Marvel movies, so they knew a few time periods would be off limits to Steve.
"We were careful not to do things that would blow the whole budget on one seven minute sequence," Benson said. "Also, it was a lot like our other movies where it's like well, in a worst case scenario, what can we execute if all of our resources go away?"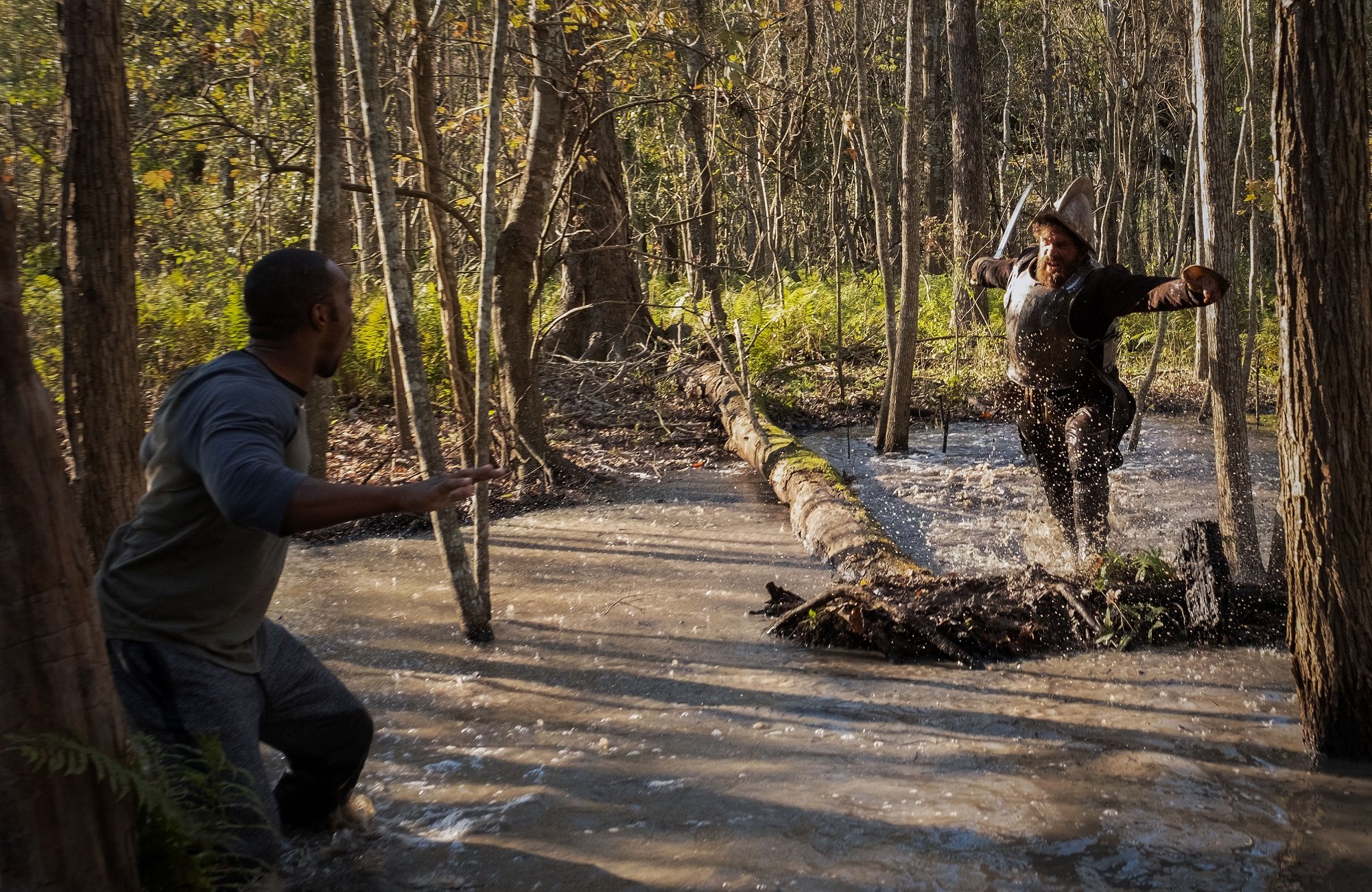 You will get to see Mackie in the Ice Age, which is something Marvel never delivered, but they ruled out further prehistoric scenes. 
"I'm really glad we replaced this scene, but he used to go back to prehistoric times when there were dinosaurs," Moorhead said. "The dinosaurs would've been prohibitively expensive and also would have been done way better with a lot more money in 1993."