Marvel Star Chris Evans Says He 'Would Do Anything' to be in 'Star Wars'
Chris Evans has been in multiple franchises including the Marvel Cinematic Universe, but he has yet to be in Star Wars. Star Wars is one of the most successful franchises of all time and many actors are thrilled to join a universe that has an incredible legacy. Chris Evans could land a major role within the Star Wars universe, but he says he would be willing to do anything. 
Chris Evans became a major star after playing Captain America in the Marvel Cinematic Universe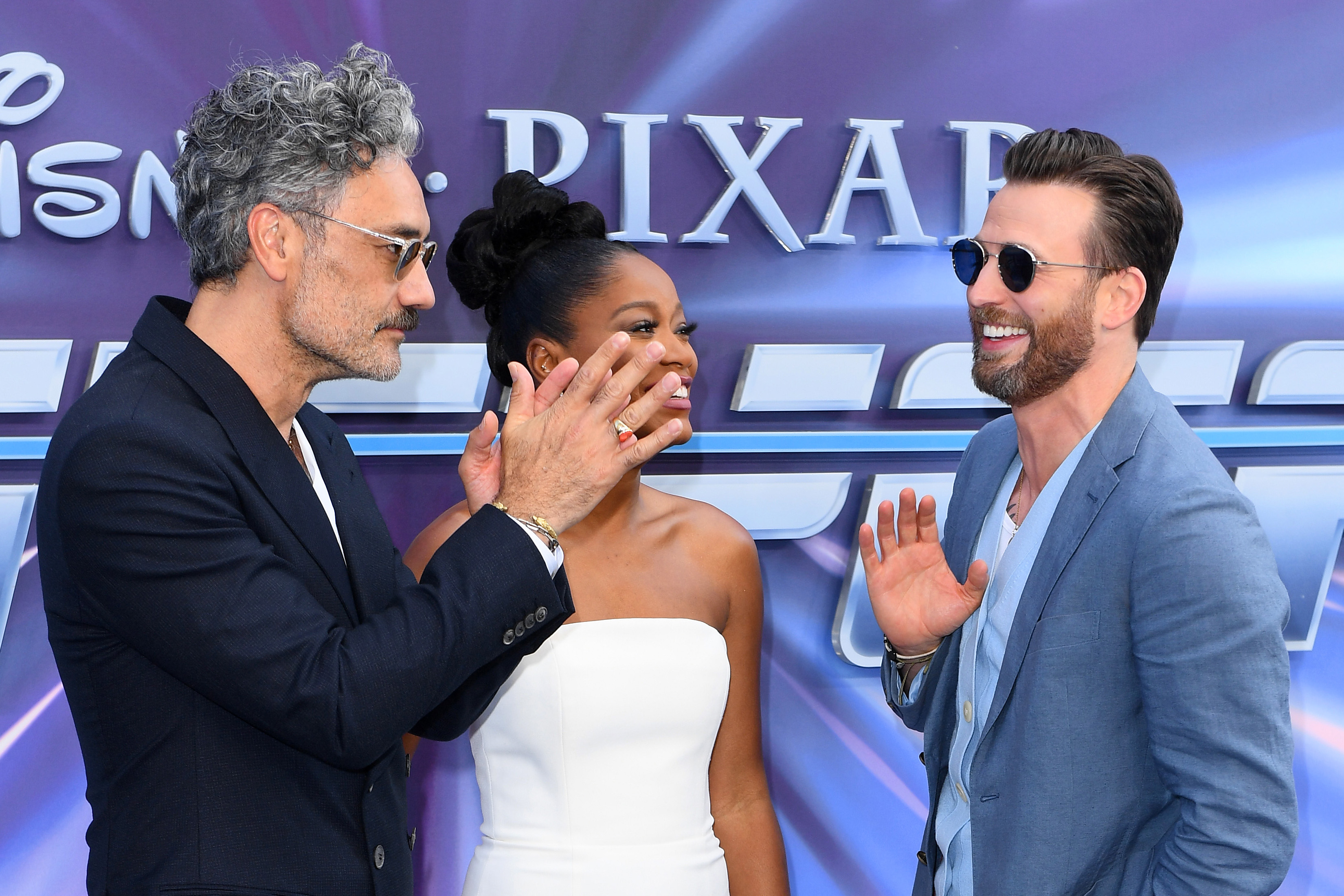 Before playing Captain America, the actor played Johnny Storm/ Human Torch in the two Fantastic Four movies. While those movies were panned by critics, Chris Evans did, fortunately, get another shot in a different Marvel property. He has also had roles in movies like Scott Pilgrim vs. The World, Snowpiercer, The Losers, and Knives Out.
Evans has played Captain America since 2011. He became one of the staples of the MCU in movies such as Captain America: The Winter Soldier, Captain America: Civil War, The Avengers, Avengers: Infinity War, and Avengers: Endgame. After Endgame, his journey within the MCU seems complete, meaning it could be time for Evans to jump into a new franchise.
Chris Evans is eager to join the 'Star wars' universe in any possible way
Evans' latest movie is Lightyear where he voices Buzz Lightyear in a sci-fi Pixar adventure. Pixar is the second Disney enterprise that Evans has joined following the MCU. In an interview with MTV News, Evans is asked about joining another Disney sector, which includes Star Wars. The actor says that he is dying to join a galaxy far, far away. 
"Yeah, why is there no Star Wars?" Evans said. "God, would I love to be in Star Wars! I mean I would do anything. Even if I was just a stormtrooper, I'd be thrilled…Yeah, I'll take a Wookie though, that's fine. Just put me in. I'll do it. I'll take it."
Other actors also have similar desires to be involved in Star Wars, even if it's not a famous role. For example, Daniel Craig dressed up as a stormtrooper in Episode VII — The Force Awakens and Simon Pegg had a small role as Unkar Plutt.
Evans will have plenty of opportunities to appear in 'Star Wars'
One of Evans' Lightyear co-stars, Taika Waititi, has been involved with Star Wars and Marvel and is currently scheduled to direct an upcoming Star Wars movie. There is also a movie being produced by Marvel boss Kevin Feige, who has already worked with Chris Evans many times. If Evans wanted to, he could talk to either one about having a role in their upcoming Star Wars films.
There are also a myriad of other Star Wars projects on Disney+ including upcoming shows like Ahsoka, The Acolyte, Skeleton Crew, and additional seasons of The Mandalorian. It wouldn't be surprising if a star such as Evans who has worked with Disney so many times becomes attached to a future Star Wars project.
Lightyear is currently in theaters. 
RELATED: 'Lightyear' Actor Chris Evans Reacts to Critics of On-Screen Representation, 'Those People Are Idiots'