Marvel Star Paul Rudd Got 'Friends' Role After Casting Director Wrote Only One Note After His Audition — 'Dreamy'
Paul Rudd has been one of Hollywood's brightest stars for well over two decades. He has appeared in everything from romantic comedies to blockbuster action films and is probably best known these days as "Ant-Man" from several popular Marvel movies.
For all of Rudd's accolades and achievements, many still know him best as Mike Hannigan in the ever-popular sitcom Friends. Rudd's role in the show was an important one, and for fans, there is no one else who could have done justice to the character quite like Rudd.
How did Paul Rudd become famous?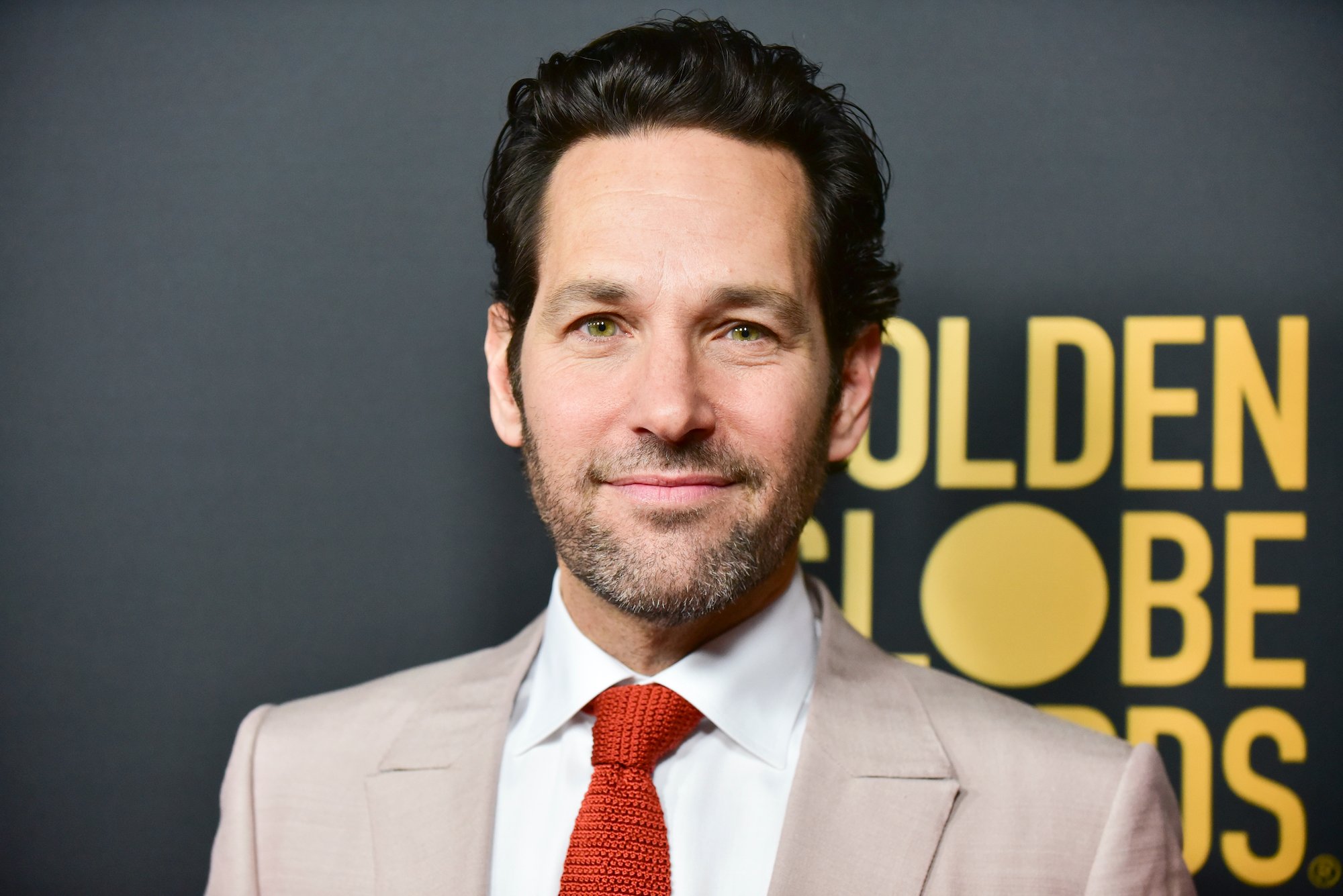 Rudd was born in New Jersey in 1969. Rudd's family moved around frequently, and he spent time in states such as Kansas and California.
Rudd was drawn to the world of entertainment when he was very young, and he studied drama in high school. After he graduated from school, Rudd worked a variety of odd jobs, from DJ'ing bar mitzvahs to glazing hams. 
Still, Rudd's charm and good looks meant that he gained easy access to a career in movies and by the early 90s, he had already appeared in a handful of films. He got his first big break in 1995, when he appeared in the now cult-classic movie Clueless, playing Alicia Silverstone's ex-stepbrother, Josh.
All throughout the late nineties and into the early 2000s, Rudd was a familiar face to audiences around the world, as he proved that he was versatile enough to take on any role. 
Paul Rudd had an important role in 'Friends'
In 2002, Rudd was cast in the popular sitcom Friends. Rudd's role, as Mike Hannigan, proved to be important, and his role was made into a recurring one.
The character of Mike became romantically involved with Phoebe, played by Lisa Kudrow. Over the course of a few episodes, the two eventually decided to get married. Rudd was immensely popular with fans of the show.
Rudd himself later admitted that it was an "incredible" thing to  be part of such an iconic show, and revealed that he never anticipated that his role would turn out to be what it was.
"I was only coming on for a couple of episodes, it turned into a few more," Rudd admitted. "It was nearing the end of the show, which was a phenomenon… I was in the last episode, which made no sense to me whatsoever."
How did Paul Rudd land his role in 'Friends'?
While Rudd might not have expected to become a mainstay on Friends, showrunners knew that he was something special right from the start. In fact, casting director Leslie Litt later revealed that Rudd had been someone that producers were considering for a long time, leading up to him being cast as Mike Hannigan.
"Paul Rudd was someone who was on a shortlist for the role of Mike," Litt stated. "We had a casting session for that role but no one was quite it. Paul agreed to do a one-time meet and read with Lisa. All I wrote on my notes was 'dreamy'!"
It was his charm and ability to effortlessly inhabit any character that made him such a fan favorite. These days, Rudd is battling superheroes in Marvel movies, but if the cast of Friends ever decided to do a series revival, fans would most certainly look for Rudd to reprise his role as Mike Hannigan.