Marvel Star Tom Holland Says This Michael Jackson Song Always Makes Him Dance
Tom Holland is a talented young English actor, best known as Marvel's Spider-Man. Fans love Holland for his honesty and charm, as well as for his habit of occasionally spoiling plot points in big-budget films.
Holland has many talents, and his background in gymnastics and dance makes him perfectly suited to play Spider-Man, the web-slinging superhero. In 2017, on the heels of Spider-Man: Homecoming, Holland opened up about what makes him feel sexy, and the Michael Jackson song that always manages to make him bust a move. 
When was Tom Holland born?
Holland might play a street-smart New Yorker in the Spider-Man films, but in reality, he hails from England. Born in 1996, Holland was raised by his mother, a photographer, and his father, a comedian.
He comes from a large family, with three younger brothers. As a young man, Holland received an excellent education, attending several schools, including The BRIT School for Performing Arts and Technology.
When he was a teenager, Holland discovered that he had a natural affinity for dancing and gymnastics. He decided to pursue his talents, and in the early 2000s, he was spotted by a choreographer, who insisted that Holland begin work in the theater.
Holland began performing with a dance school, honing his skills and working on the flexibility and dexterity that would later serve him so well playing Peter Parker. After several years of hard training, Holland made his West End debut in the popular show Billy Elliot the Musical.
Tom Holland's theater experience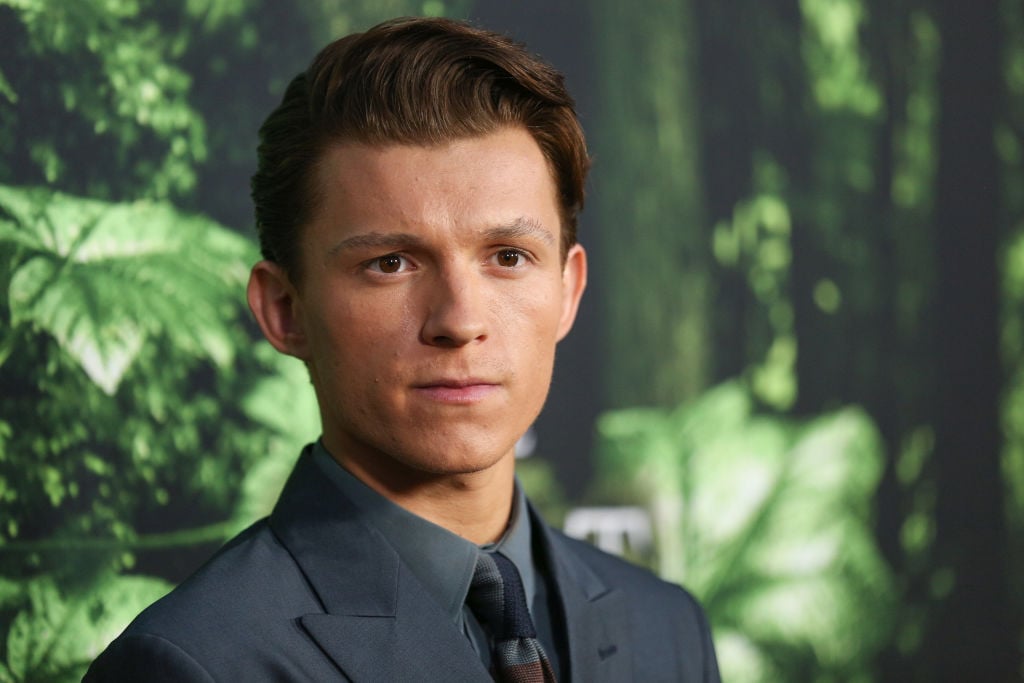 From 2008 until 2010, Holland toured and performed with Billy Elliot the Musical. He received acclaim for his work and ultimately played several roles in the show during the course of his association with it, including the character of Michael as well as Billy Elliot.
In early 2010, Holland finished his run as Billy Elliot and decided to start looking for his next project. In spite of his success on the theater stage, Holland decided to turn his attention to films.
His first big movie endeavor was the animated film Arrietty, for which he lent his voice. Over the next several years, he appeared in several more movies, including The Impossible, opposite Ewan McGregor, as well as some BBC television productions.
2015 would see Tom Holland's meteoric rise to fame when Marvel Studios announced that they had cast him as the new Spider-Man in the Marvel Cinematic Universe. Fans responded positively to Holland's upbeat personality, and he quickly began making headlines all around the world. 
What is Tom Holland's favorite Michael Jackson song?
Holland has portrayed Spider-Man in five films now, including two standalone movies. Soon, Holland and a large group of actors and crew members will begin filming Spider-Man 3, which has yet to receive an official title.
Holland has appeared in a variety of other films as well and has proven that he has the talent to effortlessly shift between drama and comedy. Through it all, Holland has not lost his sense of fun and still retains a love for the theater, which gave him his first big break.
In a 2017 interview, Holland revealed that he is still a dancer at heart, admitting that whenever he hears Michael Jackson's classic song, Smooth Criminal, he can't help but get up and dance. There's a good chance that Holland might appear in a film musical at some point — after all, he has years of experience dancing and performing complicated choreography as one of the stars of Billy Elliot the Musical.