3 Marvel Stars Who Have Talked About Their Anxiety
Movie stars already seem powerful. The ones that have roles in the Marvel Cinematic Universe get even more credit given their physical and popular roles.
But rich actors are just normal people who struggle with things like anxiety like everyone else. Anxiety is defined as excessive worry or fear most days and it can cause problems in a person's life. Here are three stars who have talked about their anxiety.
1. Brie Larson
RELATED: 'Captain Marvel 2': Why Angelina Jolie Could Direct the Perfect Sequel
Brie Larson plays Captain Marvel and she decided to stay in touch with fans by starting her own YouTube channel. She revealed how the superhero role changed her life.
"For me, my baseline has been, I'm an introvert with asthma. That's been my story for myself — I'm introverted, I'm scared, I have social anxiety," Larson said. "And through, in particular, playing Captain Marvel, that kind of wiped clean those titles I had for myself. It made me go, 'Whoa, I'm not really that anymore.'" She added, "So from there, I found that speaking out, telling my story, talking about things that I'm scared of, has just helped me so much."
Larson isn't the first actor to tell her story publicly. Another actor in the franchise talked about his past.
2. Chris Evans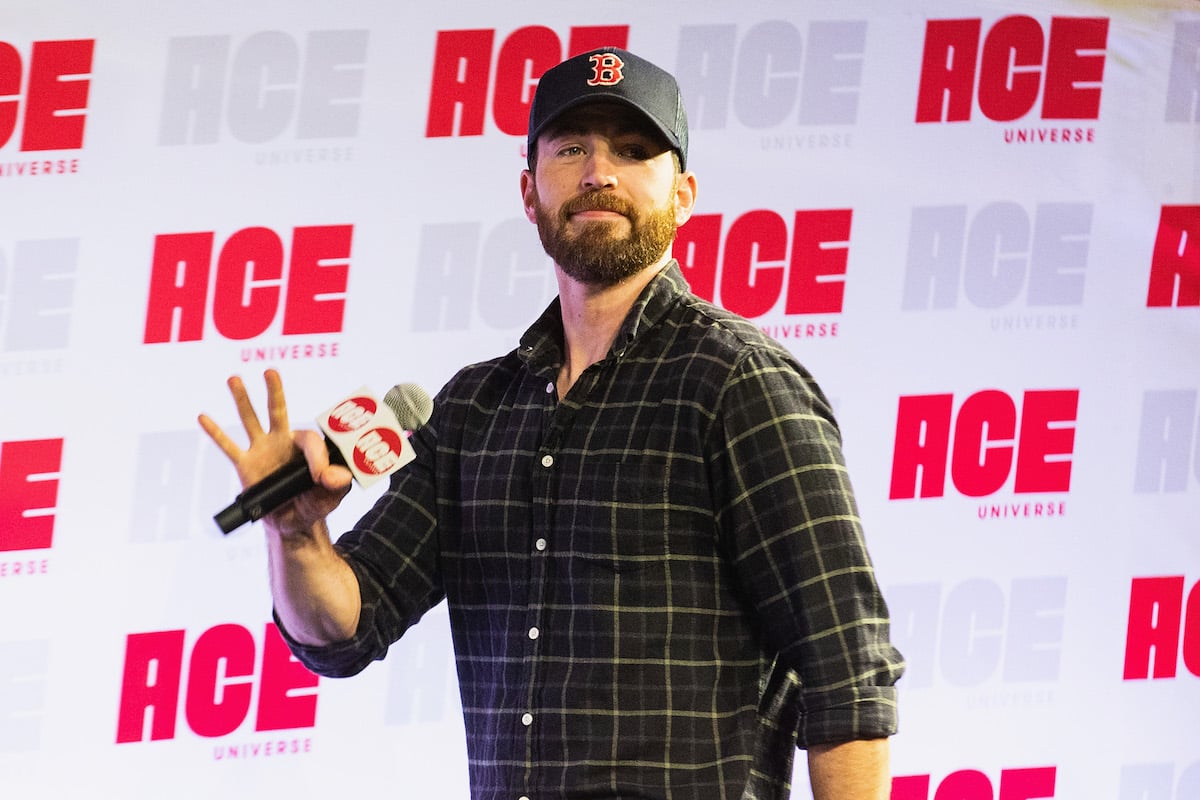 RELATED: MCU Star Chris Evans Comments on Post-Marvel Life: 'I Already Miss It'
Chris Evans played Captain America for years. But he originally turned down the role because he was having panic attacks.
"I really started to think, 'I'm not sure if [acting] is the right thing for me, I'm not sure if I'm feeling as healthy as I should be feeling," he told The Hollywood Reporter.
He said things that come with fame like people talking about you online doesn't help with navigating anxiety. "It manifested as anxiety and a little stress and I've gotten a lot better with it, but at the time it was hard to separate," Evans said. "It's hard to know if the path you're taking is the wrong one because the way I'm feeling isn't healthy."
3. Chris Hemsworth
RELATED: Marvel's Thor Has a Secret Power That Is Similar to DC's Superman
Evans isn't the only actor, who worked in the franchise, who has considered quitting his career. Chris Hemsworth, who plays Thor, also thought about quitting for his mental health.
He told Men's Health he "became more and more anxious, to the point where I couldn't harness or use that energy." Hemsworth said, "It was all to my detriment. I was trying to convince myself I wasn't nervous before auditions, rather than just grabbing hold of the part. I was at the stage where I was thinking, 'I'm going to go back to Australia. I'm going to knock on Home and Away's door and ask them for a gig."
It sounds like the process of auditioning and being the public eye can be hard for a person with anxiety. All of the actors are still going strong with their careers and open about talking about it.