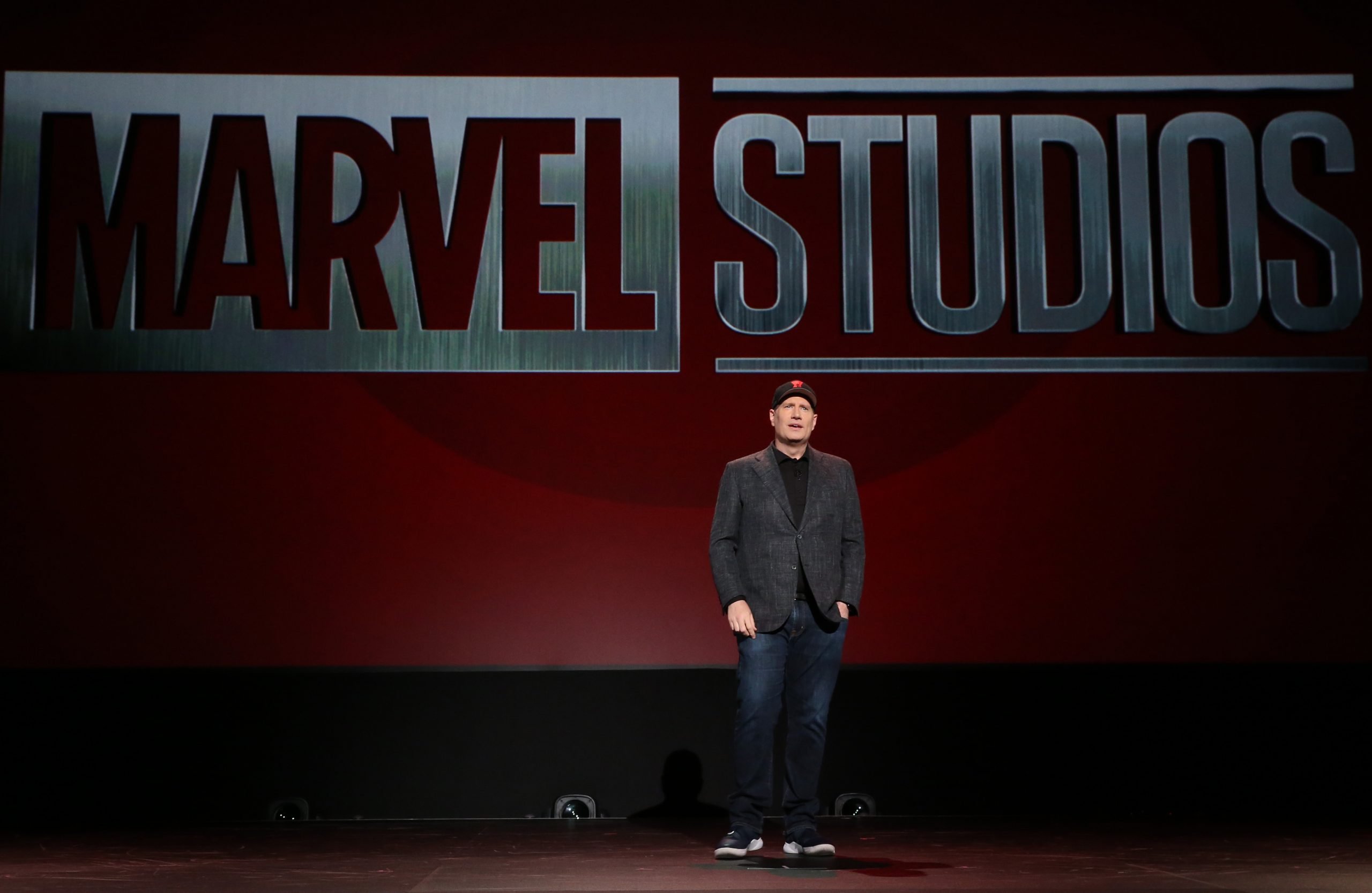 Marvel Studios Adds 4 New Films to Its Release Schedule — Could 'Deadpool 3' or 'Shang-Chi 2' Be Among Them?
Marvel Studios announced 4 new movies for 2024, and fans are hoping 'Deadpool 3' and 'Shang-Chi 2' are among them.
Marvel Studios already has an expansive lineup of television series and films coming out over the next few years, but the company just added four more projects to its release schedule. As it stands, Marvel fans have multiple stories to look forward to over the next several years — many of which build on the franchise's Phase 4 projects released in 2021.
Films like Spider-Man: No Way Home, Doctor Strange in the Multiverse of Madness, and Thor: Love and Thunder promise to reunite the Avengers against new villains and threats. But what Marvel movies could fans see later down the line?
Marvel Studios adds 4 new movies to its release schedule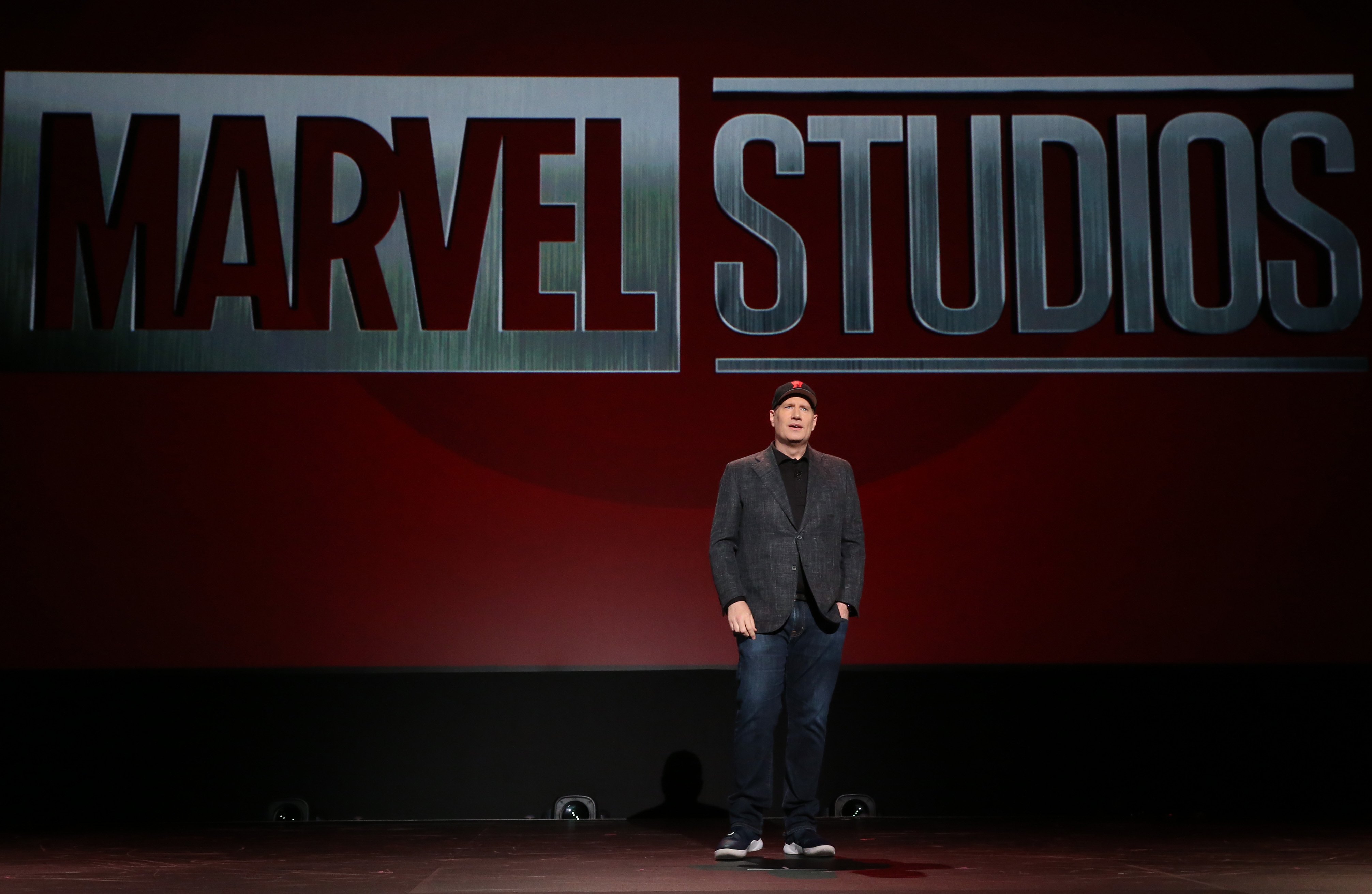 In a press release obtained by ScreenRant, Marvel Studios confirmed it plans to create four new films for 2024. The studio didn't specify what those projects would be, but it did reveal when they should hit theaters:
Feb. 16, 2021
May 3, 2024
July 26, 2024
Nov. 8, 2024
These reserved dates join three others in 2023, all of which have yet to have films attached to them. Marvel Studios greenlit Fantastic Four and Blade reboots, and neither have received release dates. Therefore, both of those films are contenders for the slots.
It's also possible Marvel Studios will build on new superhero stories, something it's already started with Shang-Chi and the Legend of the Ten Rings. President and chief creative officer Kevin Feige emphasized the importane of bringing something fresh to the franchise beyond Avengers: Endgame during an interview with Rotten Tomatoes:
"Phase Four was always about continuing in new ways and new beginnings. Even with films that seemingly are concluding storylines, there are new beginnings within them."
Fans are speculating about whether 'Deadpool 3' or 'Shang-Chi 2' could be among them
Following the announcement that Marvel has four unnamed projects coming in 2024, fans took to the internet to speculate about what they could be. Deadpool 3 and Shang-Chi 2 immediately started trending on Twitter. If nothing else, that's a sign that fans are eager to see Ryan Reynolds join the MCU — and to have Simu Liu return to it.
Disney acquired the rights to Deadpool during its merger with 20th Century Fox, but it took a while for Marvel to do anything with Reynolds' Merc With a Mouth. During an interview with Collider, Feige confirmed that Deadpool 3 is happening — and that the character would join the MCU:
We've got a number of things we've already announced that we now have to make, but it's exciting for it to have begun. Again, a very different type of character in the MCU, and Ryan is a force of nature, which is just awesome to see him bring that character to life."
Given that the film is already in the works, it's likely to fall somewhere on Marvel's 2023 or 2024 schedule. Meanwhile, Shang-Chi and the Legend of the Ten Rings smashed box-office records during its opening weekend, an impressive feat given box-office numbers during the pandemic. Fans seem eager to embrace the MCU's newest hero, and the possibility of a Shang-Chi sequel seems more likely than ever after the film's success.
What does Marvel's release schedule look like?
There was a time when Marvel averaged one or two bluckbuster films per year, but the studio is ramping up its output coming out of the COVID-19 pandemic. If all goes according to plan, four new MCU films will release in 2021 (two of which already have), and the franchise will follow that trend in the years that follow.
Needless to say, Marvel fans have a lot to look forward to from Phase 4 and Phase 5. The studio is definitely proving that the MCU didn't die after Avengers: Endgame. Here's a rundown of Marvel's current release schedule:
Eternals – Nov. 5, 2021
Spider-Man: No Way Home – Dec. 17, 2021
Doctor Strange in the Multiverse of Madness – March 25, 2022
Thor: Love and Thunder – May 6, 2022
Black Panther: Wakanda Forever – July 8, 2022
The Marvels – Nov. 11, 2022
Ant-Man and the Wasp: Quantumania – Feb. 17, 2023
Guardians of the Galaxy Vol. 3 – May 5, 2023
According to ComicBook.com, the three 2023 films planned for the latter half of the year should arrive on July 28, Oct. 6, and Nov. 10. Marvel Studios will reveal more about its release schedule as we draw closer to those dates, but in the meantime, it's fun to speculate about what's on the horizon — especially with so much already planned for the MCU.