Marvel Studios President Kevin Feige Wasn't Into Comic Books Growing Up — 'Comics Were Not High On There, Actually'
Thanks to the massive success of his Marvel films, Kevin Feige has established himself as one of the most successful and powerful producers in Hollywood today. As the guiding force behind many of the billion-dollar blockbusters that grace viewers' screens today, Feige has positioned Marvel Studios as one of the top entertainment companies in the world. 
Yet, as invested as Feige is in popular superhero franchises such as The Avengers and Thor, the Hollywood heavyweight wasn't interested in the source material they come from. 
Feige wasn't much of a comic book lover as a kid, instead choosing to spend much of his time reading about mythology and watching Star Wars. 
Kevin Feige wasn't an avid comic book reader growing up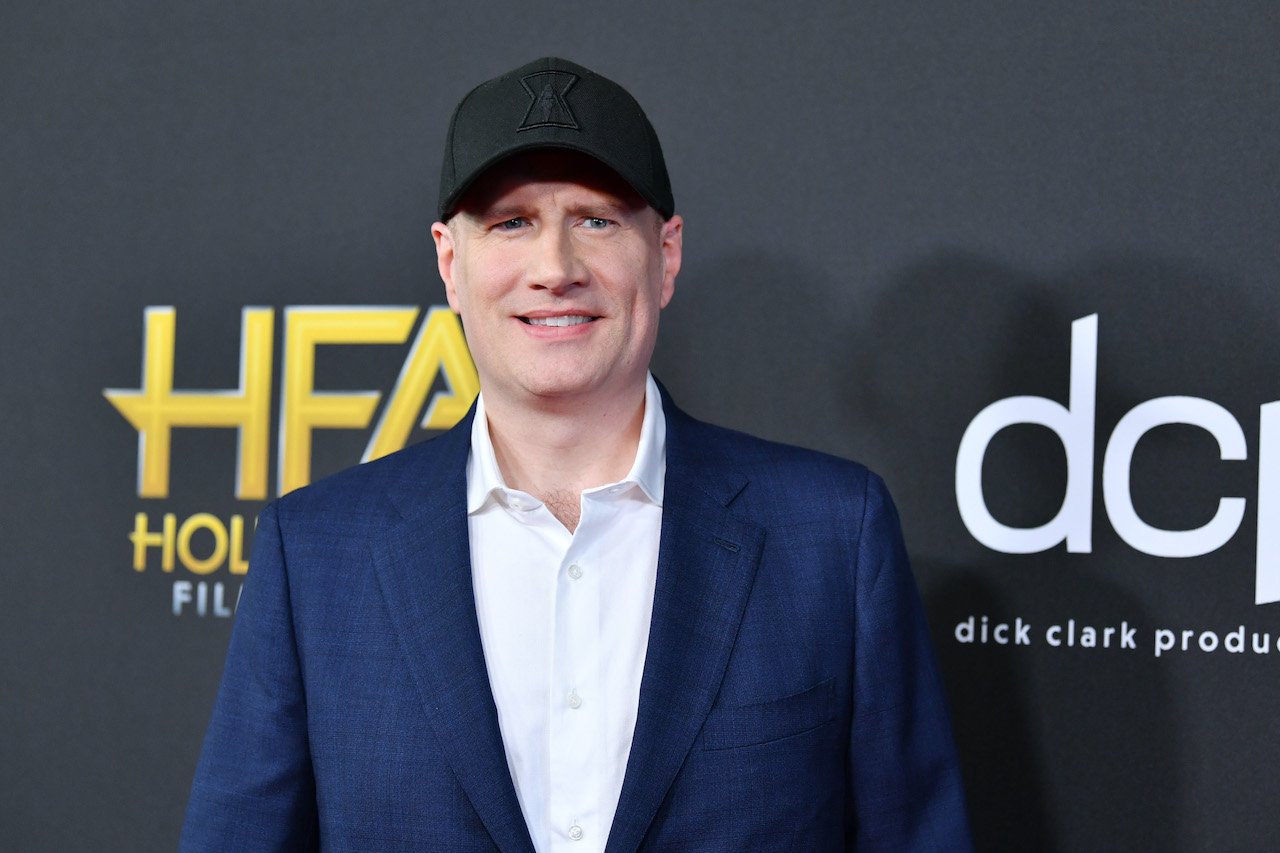 Feige revealed his lack of childhood interest in Marvel comics during a resurfaced 2017 interview with Vanity Fair.
"Comics were not high on there, actually. It was the kind of movies based on comics—like [Richard] Donner's Superman. Later, when I was 16, Tim Burton's Batman came out. But also the Star Wars movies, the Star Trek movies, the Indiana Jones movies, the Back to the Future movies, the Amblin movies. They all could have been based on comics. Those were the types of movies I loved.
While many kids spent their time and money at comic book stores each week, Feige was at the movie theater every Friday watching the newest flicks. 
"I always say: 'I was at the movie theater on Friday, but I only occasionally went to the comic-book shop on Wednesdays—which was new comic book day.' X-Men was very big at that point. The X-Men comic was very popular, and the other kids would talk about that. So I got into that, and then the animated series came along, which we all remember. But it really was movies and television."
He was really into 'Star Wars' as a kid
Feige's interest was directed more toward Star Wars, which inspired his passion for mythology. 
"I was obsessed with deep mythologies, mainly through Star Wars, and then the West End Games came out with a role-playing game, but didn't really have the discipline for it."
He loved Star Wars so much that he started to create his own fan fiction after watching new films.  
"The books were amazing because they went into so much more—a lot of what we know now of Star Wars. You know the fifth character in the background of the cantina scene—you know his name now, you know his backstory now, because of those books. That stuff I always loved, and I was playing with Star Wars figures in the backyard and making my own stories with those. One of my hobbies was to be disappointed with a sequel to a movie, and then make the next version of the movie in my head."
He had to brush up on his comics before he started at Marvel Studios
Even though he didn't read many of them growing up, Feige made sure to study numerous Marvel comics before he got his first gig at Marvel Studios. 
"When I started at Marvel, I brushed up on it," Feige said. "A lot of this stuff, because I was a kid growing up in the late 70s and 80s, I absorbed. I knew all the characters. I had all the toys. I had the Underoos. I watched the cartoon series. I couldn't tell you what happened in what issue, or what was the most famous arc from what artist when I was a kid."