Marvel Studios Reportedly Eyeing Rami Malek for Fantastic Four's Silver Surfer
Marvel Studios is reportedly eyeing Oscar winner Rami Malek for the Silver Surfer in the MCU. What is Kevin Feige's plan for the actor and character?
Ever since the Fox/Disney merger placed former Fox entities under Kevin Feige's ownership, fans have been anticipating two groups of heroes, and theorizing about their MCU entrances: How and when will the X-Men and the Fantastic Four join the MCU? Who will they team up with or fight against? How will they play into the ever-expanding narrative, and which characters will serve as the gateway to on-screen depictions of some of our favorite comic book heroes? The Silver Surfer may just bring in a new wave of familiar faces.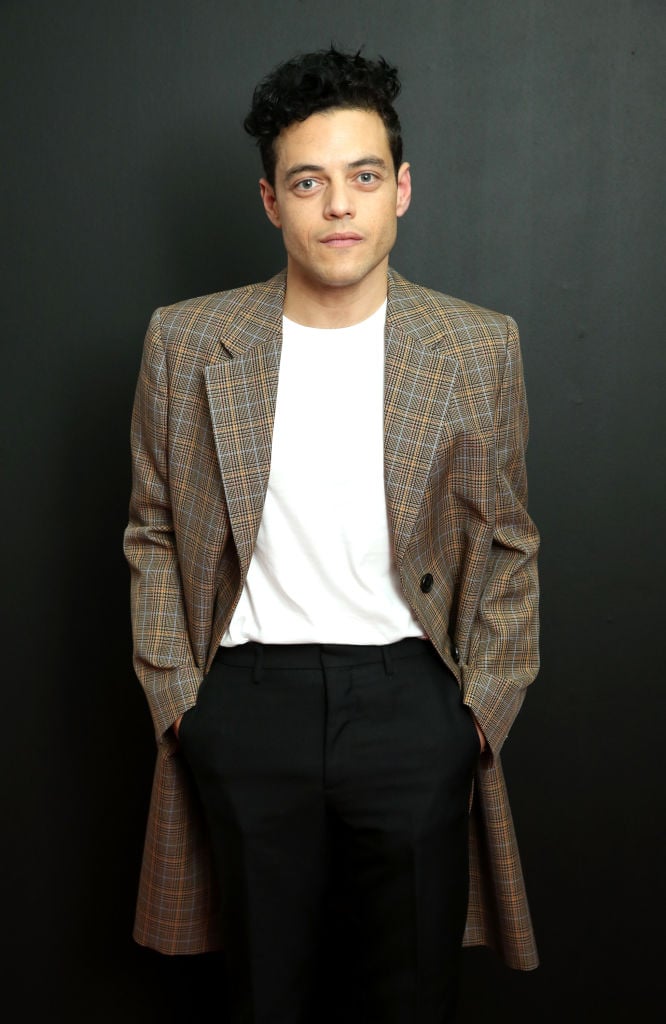 According to Marvel and DC insider Mikey Sutton, a Silver Surfer solo installment is on the horizon; meaning, Galactus' most famous herald could serve to introduce both the Fantastic Four and the MCU's next big bad. If the Silver Surfer comes first, Galactus is sure to follow suit, which will likely lead to the family of supers intimately familiar with both characters. So, let's dive into the leak concerning the Silver Surfer and Oscar winner Rami Malek's alleged connection to the role. 
Should fans expect a Silver Surfer solo movie?
Mikey Sutton took to Geekosity: All Things Pop Culture to share his latest intel surrounding the Fantastic Four and associated characters. And, it looks like the MCU — departing from Fox's former iterations — plans to introduce an associated character before presenting the entire family of four. Sutton stated:
His name is Norrin Radd, a young astronomer from Zenn-La. When Galactus suddenly appears, wanting, needing, to consume his world, Radd makes a  deal with him to prevent their existence from ending up in his digestive system. Radd becomes Galactus' herald the Silver Surfer, his galactic scout in searching for planets to feast on. This origin is among the classic tragedies of Marvel Comics during the Silver Age, and Kevin Feige is planning of adapting it as faithfully as possible for the MCU. 

Mikey Sutton 
Sutton goes on to explain that, rather than introducing the character with a group of individuals, he will receive the MCU cream of the crop: the solo film. Meaning, the character could continue on to boast a franchise or operate similarly to the Hulk and Black Widow, in which he appears in multiple mash-ups, yet rarely (if ever again) appears as the sole focal point. 
Rami Malek is on the top of the reported wishlist for the MCU part
Sutton goes on to note that while casting has not yet been confirmed, the man behind Freddie Mercury in Bohemian Rhapsody may come to embody the Silver Surfer, that is until CGI basically alters his entire appearance. Sutton stated:
While no casting has begun yet, sources say that Oscar winner Rami Malek is on the wish list to play Radd before the character goes full-on CGI after receiving his powers.

Mikey Sutton 
Rami Malek could easily play a convincing Silver Surfer, as he has quite a decent amount of experience in the action drama realm. And, he also has that stern and sober facial expression akin to the Silver Surfer's internally conflicted, yet determined mission: honor Galactus' wishes to save his planet and protect his family, even if it means sacrificing who you are and what you stand for.