Marvel's Tom Holland Once Had a Crush on Elizabeth Olsen Despite Their Age Difference
Actors Tom Holland and Elizabeth Olsen both star in the Marvel Cinematic Universe. Olsen appears as Wanda Maximoff/Scarlet Witch and Holland plays Peter Parker/Spider-Man.
The two actors are eight years apart in age. In a 2017 interview, Holland revealed that he had a crush on Olsen and Scarlet Witch despite the age difference.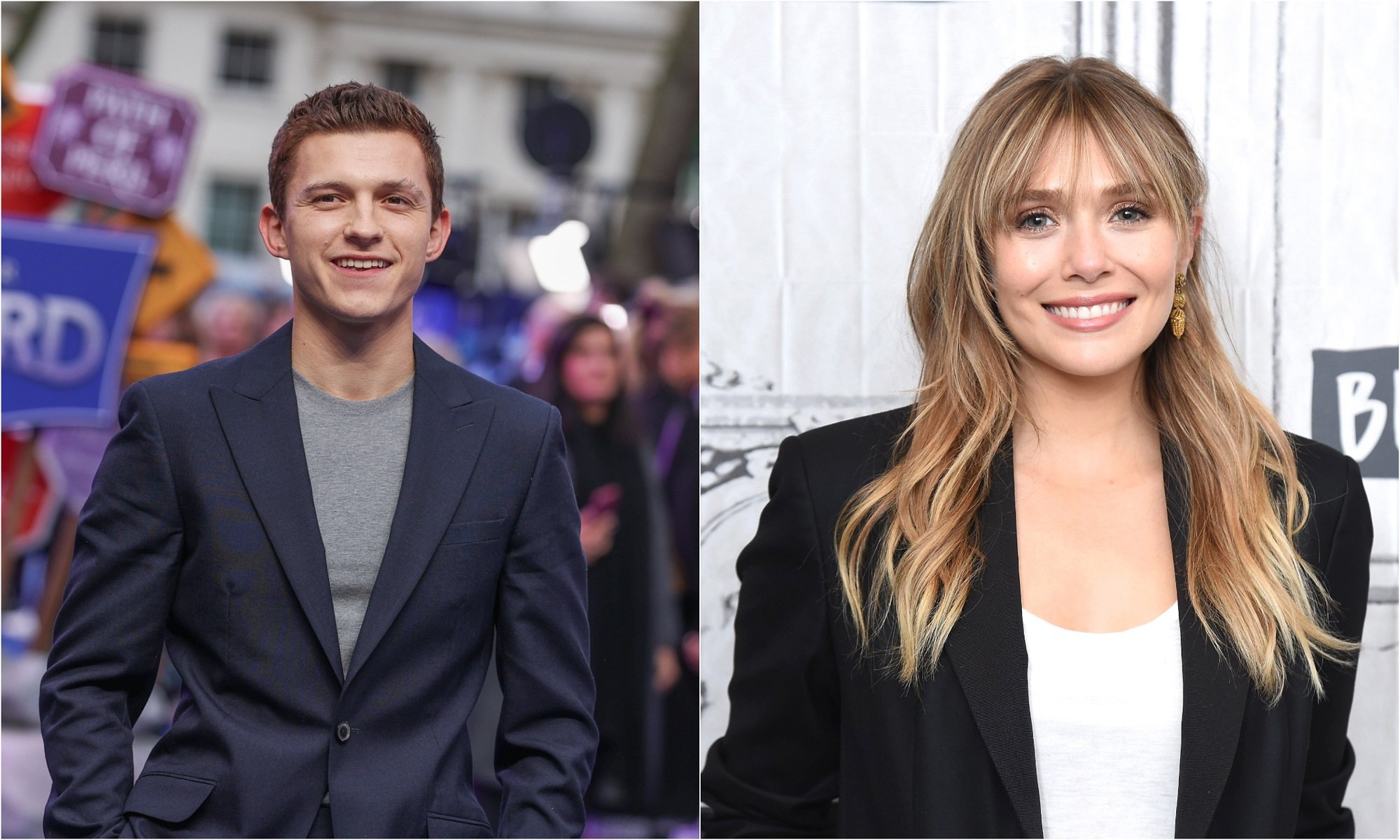 Tom Holland is a big fan of Elizabeth Olsen's show 'WandaVision'
WandaVision premiered on Disney+ on Jan. 15. The series follows Wanda and Vision (Paul Bettany) after the events of Avengers: Endgame. Each episode highlights a different era of sitcoms while furthering the plot of the MCU.
In an interview with Collider, Holland revealed that he is a huge fan of the show. Holland is currently filming the third Spider-Man installment in the MCU, and he admitted that it is hard for him to resist getting spoilers for the show.
"I am obsessed with WandaVision. It's so difficult because obviously I'm on a Marvel set at the moment. So all of the producers are there, and I could just go up to Kevin Feige and be like, 'So what happens? What's going on?' It's really difficult for me to not ask the questions I want the answers to, but I'm loving it," he said.
The actor added, "And I think, honestly, it's for me, my favorite Marvel thing I've seen… So I'm loving it. I'm absolutely loving it."
Tom Holland had a crush on Elizabeth Olsen
Spider-Man: Homecoming premiered in 2017. While promoting the movie, Holland participated in a video segment for British GQ's YouTube channel. For the video, Holland pulled questions out of a hat and gave spur-of-the-moment answers.
"If you could pick any love interest from the Marvel universe for Spider-Man, who would it be?" Holland read for the last question.
Holland thought about it for a moment and then answered Scarlet Witch, admitting that he finds Olsen to be attractive.
"I think Scarlet Witch is pretty hot, you know? I think Elizabeth Olsen is super hot," he said. "And really nice as well. She was really nice to me at the premiere. So yeah, probably Scarlet Witch."
What is known about 'Spider-Man 3'
A third Spider-Man film is set to be released as part of Phase Four of the MCU on Dec. 17, 2021. Currently, the movie is untitled and will be a sequel to 2019's Spider-Man: Far From Home.
On Feb. 23, Holland and his Spider-Man cast members Zendaya and Jacob Batalon shared teasers for the upcoming movie.
The actors each shared a still from the movie along with a photo of the movie's title. However, each actor posted a different title. Holland posted that the movie will be called Spider-Man: Phone Home, Zendaya's post claimed the film is titled Spider-Man: Home Slice, and Batalon shared that the movie is called Spider-Man: Home-Wrecker.
Based on this, fans can assume that the actors are simply toying with fans, and the movie's official title will be released on a later date.