Marvel vs. DC: Which Cinematic Universe Was Really Better Prepared for the Coronavirus Pandemic?
Marvel and DC fans are all in this together.
As the world grapples with the coronavirus pandemic, businesses are forced to adjust to an uncertain world. For small businesses, the economic impact of the widespread shutdown can be devastating. But even for Hollywood, the pandemic is leaving perhaps a permanent mark.
After all, movie theaters closed completely during the recommended "social distancing." And studios have either pushed or indefinitely postponed even their most anticipated releases. For audiences, the perpetual lack of new superhero movies has been particularly disappointing.
It's still too early to assess how Hollywood will be affected long-term by the pandemic. But with Marvel and DC as competitive as ever, let's take a look at which comic book titan is in a better position to weather the storm of this public health crisis.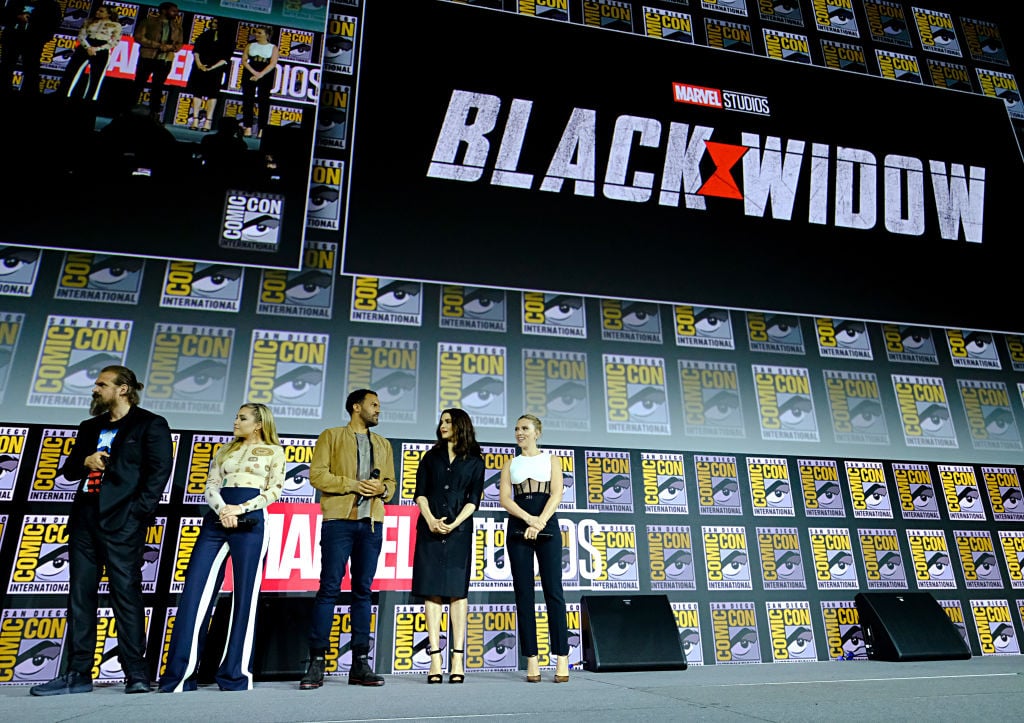 Both Marvel and DC movies have suffered major delays
So far DC's Birds of Prey is the only 2020 comic book movie to actually hit the big screen. The Suicide Squad spin-off sees Harley Quinn (Margot Robbie) take the spotlight alongside the titular crime-fighting team. The movie turned a profit at the theaters, despite some minor controversy. But fans maybe should have appreciated it a bit more in light of the rest of 2020.
Ahead of the pandemic, fans expected to see Marvel and DC movies like Black Widow, Wonder Woman 1984, The New Mutants, Eternals, Venom 2, and Morbius. Although Black Widow and Wonder Woman 1984 merely got pushed back to the second half of 2020, most others have shifted to 2021 dates. As for The New Mutants, its fate remains strangely unannounced.
For years, some fans have criticized DC for its attempt to match the success of the Marvel Cinematic Universe. Truly, the DC Extended Universe has experienced some growing pains. But with hits like Wonder Woman, Aquaman, and Shazam!, the franchise is really hitting its stride. On one hand, this momentum means the pandemic is happening at the worst time.
What many fans think is DC's weakness is actually its saving grace
Then again, on the other, the downtime gives DC a greater opportunity to do some long-term logistical planning. Warner Bros. has already pushed back The Batman from a June 2020 release to October due to a production halt. So fans have a year-long wait between the releases of Wonder Woman 1984 and The Suicide Squad. This long break makes things much easier.
While Marvel focuses on an interconnected narrative, DC has recently embraced a very different model. After Justice League failed, the company has allowed each movie to tell standalone stories. Ultimately, another team-up may come. But the DCEU is very much in a state of rebuilding itself.
By taking projects more slowly and never overwhelming its brand, DC might actually be in a better place creatively whenever the industry does get back to normal. So often, big movies suffer because of a rush to complete post-production. With both Wonder Woman 1984 and The Suicide Squad done with filming, there's plenty of time to get those two films right.
Marvel will rebound, but DC's upcoming line-up is less affected
DC has shuffled its 2022 schedule a bit and pushed The Batman. But Marvel already made way more drastic changes to its Phase 4 plan. Every single one of its movies planned for the next few years has moved its release date. Because "it's all connected," Marvel now has to assess how one link in the MCU chain could adversely affect the others.
The ambition of the MCU only deepens the potential narrative and scheduling conflicts. After all, Marvel has several Disney+ shows in the works, all of which tie into the movies. So the delay in production on those series might necessitate even further issues with the movies. And so it goes, with Marvel forced to take a step back and completely rethink its slate.
Fans might continue to argue over if they prefer Marvel or DC movies. But it's clear — at least in the case of the coronavirus pandemic — the team over at DC is in a much preferable position. Moreover, if Wonder Woman 1984 is among the first big-screen releases when movie theaters do reopen, the DCEU might be on the verge of giving the MCU a major run for its money.