Marvel: 'WandaVision' Star Kat Dennings Reveals How Jane Foster Inspired the New Darcy Lewis
Kat Dennings reprised her role as Darcy Lewis in the fourth episode of WandaVision. Her character seems more confident than before. And in a recent interview, Dennings revealed that a lot of Darcy's growth had to do with her Marvel mentor, Jane Foster.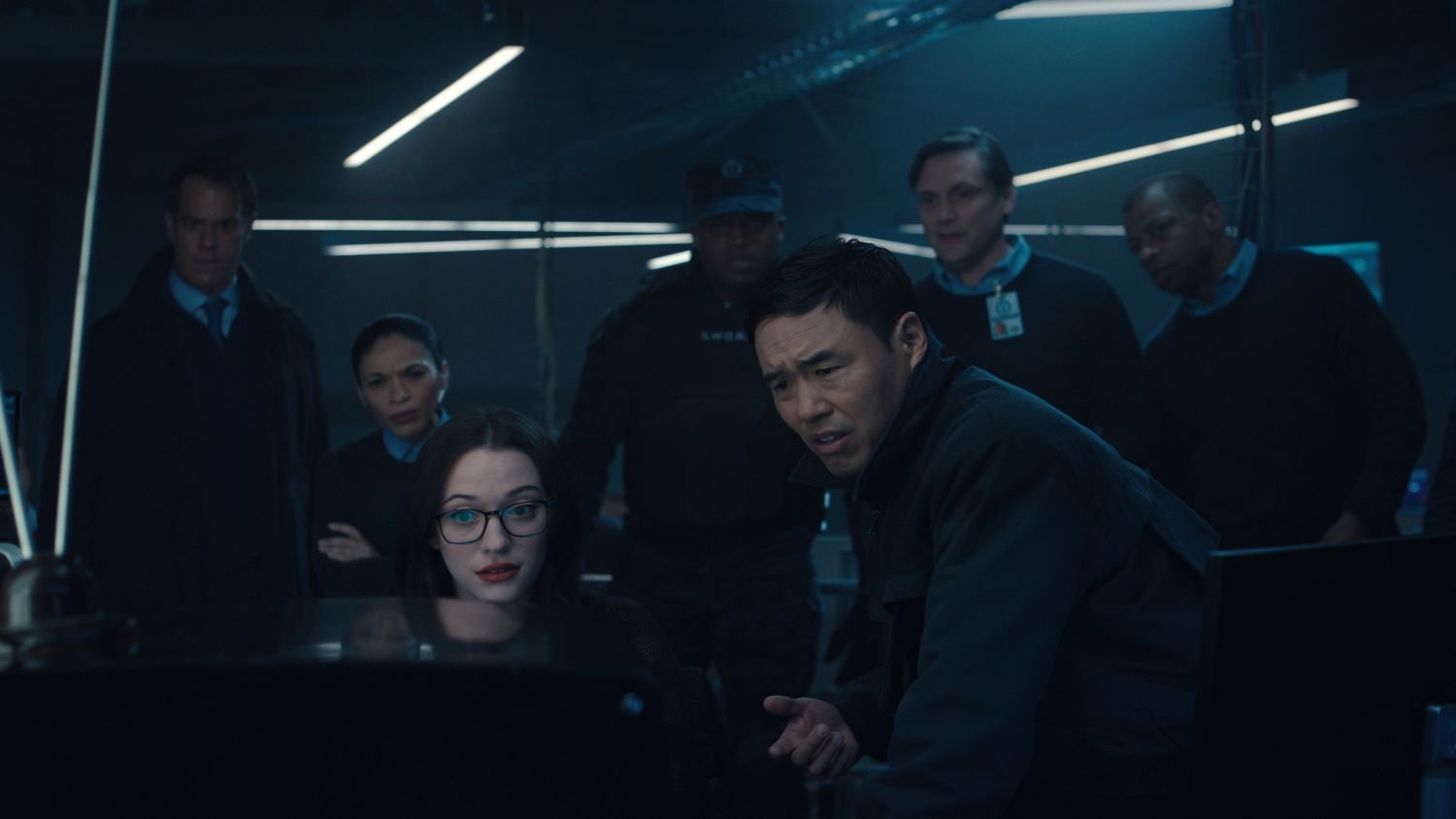 Kat Dennings first appeared as Darcy in 'Thor' 
Dennings — who is known for her work on Nick and Norah's Infinite Playlist, 2 Broke Girls, and Dollface — made her Marvel debut as Darcy Lewis in 2011 in Thor. In the movie, Darcy is a Culver University political science major who works with astrophysicist Jane Foster (Natalie Portman) as a research assistant. When the team is investigating a wormhole, they come upon Thor (Chris Hemsworth) and set out on a world-changing adventure. 
"She's kind of like a cute, clueless, little puppy or maybe a hamster," Dennings said of her character in 2011 when talking to the Los Angeles Times. "She's very Scooby-Doo if that makes sense. She's always three steps behind and reacting to what's happening with these great expressions … She gets things wrong and doesn't care."
Dennings appeared as Darcy again in Thor: The Dark World. She was not a part of any other Marvel film. But her character recently reemerged in WandaVision.
Darcy has grown in 'WandaVision'
As Denning described in 2011, Darcy was more of a comical character in the Thor movies. She was Jane's assistant, and wasn't always in the loop about what was happening. But in WandaVision, Darcy seems much more confident. 
In her debut episode, she reveals that she's an astrophysicist. And she quickly corrects a S.W.O.R.D. agent who refers to her as "Ms. Lewis," letting him know that it's now "Dr. Lewis."
When she gets into the S.W.O.R.D. facility studying the force field encompassing Wanda (Elizabeth Olsen) and Monica Rambeau (Teyonah Parris), Darcy takes charge. And she is the first one to figure out the force field's transmission frequency.
Kat Dennings says Jane Foster inspired Darcy
In a recent interview with TV Line, Dennings talked about her Marvel characters growth. She was glad to see Darcy tak charge, and liked that the writer's gave her a boss-lady vibe.
"I'm so grateful to the writers for giving her this rich backstory because the last time we saw her, she was Jane Foster's intern, and the joke was that she's a political science major and not a science major," the WandaVision star suggested.
 "It's really fun to see that influence Jane Foster had on her results in her actually becoming an astrophysicist," Dennings added. "She's the same girl, but now she has a bunch of degrees and a bunch of information. She's a boss now."
With all that she's contributed in her first episode, It looks like Darcy will have a larger role to play as WandaVision continues. New episodes premiere on Disney+ every Friday.